Advice from folks who've been there
By the MiniTime Community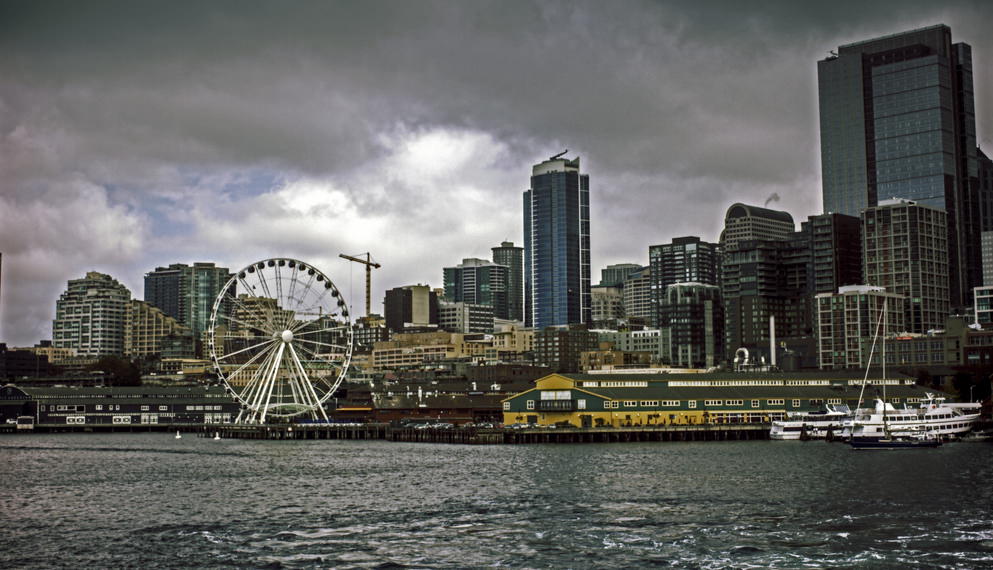 Ke7dbx
Why Go: Is it fair for one city to possess such an overabundance of riches? First, thank Mother Nature for blessing Seattle with the geological equivalent of great genes: A picture-postcard setting surrounded on three sides by the glistening waters of Puget Sound and Elliott Bay, with Mount Rainier providing an elegant backdrop. Next, we must give credit to the city's international residents for providing a hip, cosmopolitan mix of restaurants and shops. And finally, kudos to cultural leaders for establishing a collection of truly outstanding artistic and family-friendly attractions. The end result is a quality of life that makes the rest of the country envious. More good news: Seattle is an easy place to get around, thanks to a compact downtown and free (that's right, free) bus system within the most happening area of town.
Sleep
Best hotel:
The Edgewater (Pier 67, 2411 Alaskan Way; 800/624-0670). Killer waterfront location just five blocks from Pike Place Market, the Seattle Aquarium, and other attractions. The old-fashioned streetcar that runs along the waterfront stops right in front of the hotel. "It's so much fun to get around on it."
Westin Seattle (1900 5th Ave; 800/WESTIN-1). Tallest hotel in town, with unobstructed views of the city. Request a northwest-facing room on one of the upper floors for "the most amazing views of the harbor at sunset." Near the Space Needle, Seattle Art Museum, and EMP. Indoor pool.
Get Your Bearings
Most fun way to get around:
Monorail (from the 1962 World's Fair). "The unmissable way to get to the Seattle Center." Catch it at the Westlake Center mall (5th Ave. and Pine St.) and you'll travel the 1.25 miles in a hair under 2 minutes. "The coolest part is when you pass right through the EMP." (See more on Experience Music Project below).
Streetcar (especially along the waterfront to and from Pike Place Market). The winningly old-fashioned tram runs from Pier 70 to Pioneer Square, then leaves the waterfront and heads east to the International District. Also on the route: The Seattle Aquarium and IMAX Dome Film Experience. "Touristy, but a genuinely convenient way to get around."
Free bus system. Unbelievably, you can ride the bus for absolutely nothing between 6am and 7pm, as long as you stay within the downtown Ride Free Area, which is bordered by the Alaskan Way (on the waterfront) to the west, 6th Avenue and I-5 to the east, Battery Street to the north, and South Jackson Street to the south. This area includes Pioneer Square, the waterfront attractions, Pike Place Market, the Seattle Art Museum, and most major hotels. "It lets you see so much of Seattle without spending a dime on transportation!"
Best local tour:
Ride the Ducks of Seattle tour (Northeast corner 5th Ave. and Broad St.; $23/adult, $13/kids 12 and under; 441-DUCK). Amphibious World War II vehicles will show you Seattle "from both land and water with guides that provide fun, fun, fun." On the 90-minute tour, you'll see downtown Seattle, Pike Place Market, Pioneer Square, Funky Fremont and into Lake Union for a spectacular view of the city skyline. "Easy to find—right across from the Space Needle."
Bill Speidel's Underground Tour (608 1st Ave., Pioneer Sq.; $14/adult, $7/kids 7-12; 682-4646). This 90-minute guided walking tour beneath Seattle's sidewalks and streets is "best for kids over 8." It's "not an Atlanta underground, but it may be some day. Still, a great insight into the early days of this good city."
Best view:
Space Needle (400 Broad St.; $16/adult, $8/kids; 905-2100). At 605 feet, the revolving restaurant and observation deck and free, high-powered telescopes offer great views of the city.
Kerry Viewpoint, on Queen Anne Hill (drive north from Seattle Center on Queen Anne Ave. N; left on West Highland Dr. and continue to the park). Your reward is the so-often-photographed shot of the Space Needle, framed by Mount Rainier and the skyscrapers of downtown Seattle.
Bank of America Tower (corner 5th Ave. and Columbia St.; $5/adult, $3/kids; 386-5151). The tallest building in Seattle (twice as tall as the Space Needle) delivers a dazzling vantage from its 73rd-floor observation deck. Open weekdays during business hours.
Soak Up the Local Scene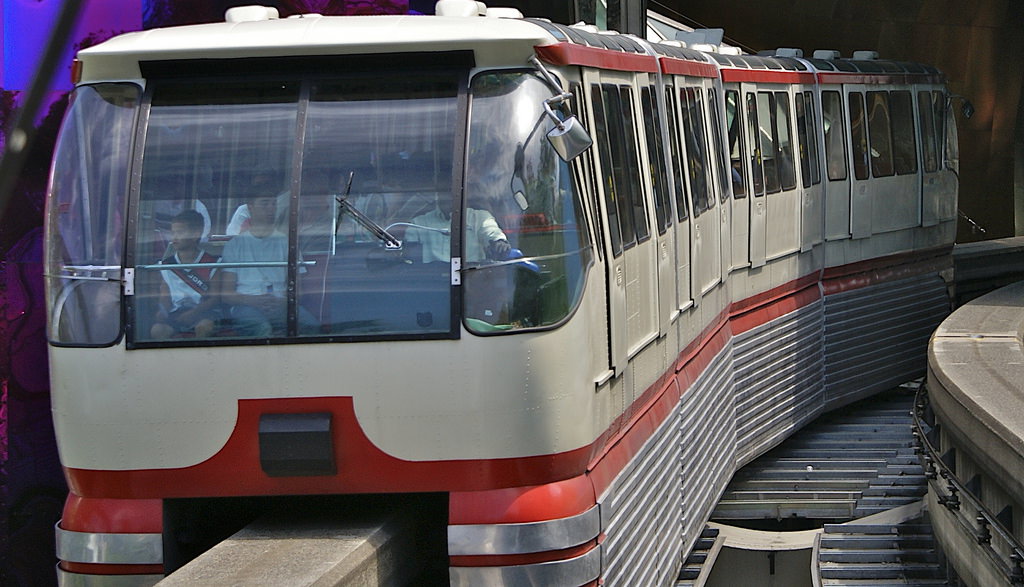 mat79
Best market:
Pike Place Market (between Pike St. and Pine St. at 1st Ave., and up to the Victor Steinbeck Park). Vibrant, buzzing, people-watching mecca with farmers, fishmongers, over 150 local craftspeople, and street performers. Plus: specialty shops, gourmet delis, and dozens of good restaurants.
Best sightseeing attraction:
Seattle Center (305 Harrison St.). A one-stop, 74-acre cultural center and amusement park at the northern terminus of the monorail. Includes the Space Needle and Children's Museum but, for most kids, the highlight is the Fun Forest, with its roller coaster, log flume, merry-go-round, Ferris wheel, arcades, and mini golf.
Let the Fun Shine In
Best public beach or pool:
Madison Park (East Madison St. and East Howe St.). Has a "nice beach for swimming" and "good cafes in the neighborhood."
Best public play area:
Green Lake playground (7201 East Green Lake Drive N). Slide, swing, and climb on the equipment, then skate or walk on the lake's three-mile path. You can also swim in the lake (changing rooms, plus a summer lifeguard), or rent a paddle boat.
Best fun attraction:
Fun Forest (Seattle Center, see above).
Wild Waves Theme Park (36201 Enchanted Pkwy. S; $35/adult, $30/kids; 253/661-8001). A treed amusement park with kid-pleasing rides and colorful statues of fantasy characters. Note: You can save $5 on each adult ticket if you book online.
Walk on the Wild Side
Best zoo:
Woodland Park Zoo (601 North 59th St.; May-Sept $15/adults, $10/kids; Oct-April $11/adults, $8/kids; 548-2500). Don't look for caged animals here. Exceptional, realistic open scenes of Alaska, tropical Asia, the African savannah, and a tropical rainforest. Don't miss: The brown-bear enclosure and giant Komodo dragons.
Best aquarium:
Seattle Aquarium (1483 Alaskan Way; $15/adult, $10/kids 4-12; 386-4300). Dolphins and sharks and sea anemones, oh my! Known for its terrific petting tanks.
Best for animal-spotting:
Bloedel Reserve (Bainbridge Island; $10/adult, $6/kids 5-12; bookings 842-7631). Getting there, aboard a 35-minute car ferry, is half the fun. Grab a birdwatching guide and trail map, and off you go. Kids follow the path through forests, gardens, and fields.
Hiram M. Chittenden Locks (3015 NW 54th St.; no fee; 783-7059). "A simply wonderful place to witness the annual salmon run." Underwater observation windows let you view salmon as they leap up the locks' fish ladder on their journey from Puget Sound into Lake Union and Lake Washington. (July-August is peak salmon season.)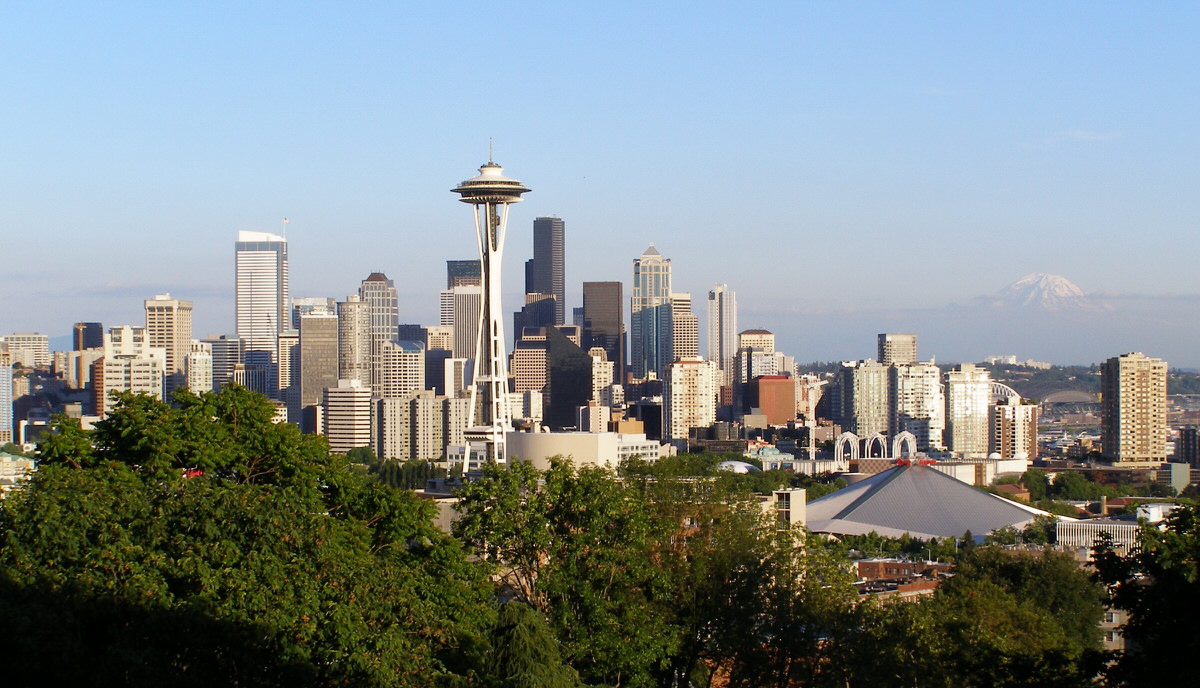 dherrera_96
Feed Your Culture Vulture
Best museum for kids:
Experience Music Project (325 5th Ave. N; $15/adult, $12/kids 5-17; 770-2700). Crank up the volume! Bang drums, strum electric guitars, and pound keyboards at this engaging interactive music museum that's a pet project of Microsoft co-founder Paul Allen. Visionary designer Frank Gehry is a genius for running the monorail right through it.
Seattle Children's Museum (305 Harrison St.; $7.50/person; 441-1768). Oodles of hands-on exhibits, a pint-size neighborhood, a toddler-targeted Discovery Bay, and many stimulating gizmos to keep wee ones happily busy for hours.
Pacific Science Center (200 2nd Ave. N; $11/adult, $8/kids 6-12, $6/kids 3-5; 443-2001). Fierce robot dinosaurs, tropical butterflies, photographic rooms, a virtual roller coaster, and water cannons. Plus a special area for tots.
Seattle Art Museum (1300 First Avenue; $13/adult, $7/kids 13-17; 625-8900). Highly interactive exhibits and a super, self-guided "family version" of the museum tour, complete with child-oriented commentary on headsets.
Museum of Flight (9404 East Marginal Way S; $14/adult, $7.50/kids 5-17; 764-5720). Pilot wannabes can learn about aviation by stepping into the original Air Force One, or slipping into the cockpit of an SR-71 Blackbird.
Best for performance art:
Seattle Children's Theatre (201 Thomas St.; box office 441-3322). Impressively acted and produced performances, with something for pre-schoolers through high schoolers. Show times: Friday 7pm; Saturday and Sunday 2pm and 5:30pm.
Eat
Best bakery:
Le Panier (1902 Pike Pl.; 441-3669). Croissants, pain au chocolat and baguettes are tops in this quaint French bakery in Pike Place Market.
Best pizza:
Pagliacci Pizza (426 Broadway Ave. E and 550 Queen Anne Ave. N; delivery 726-1717). Consistently voted best pizza in Seattle. Counter service only. Pizza by the slice available.
Best burgers:
Red Mill Burgers (312 N 67th St.; 783-6362). Carnivores line up at this burger joint for family-run flame-broiled burgers and a rock-and-roll soundtrack. "Good clean fun for kids."
Dick's Drive-In (4426 2nd Ave. NE; 634-0300). Legendary burgers and "awesome, yummy milkshakes" at this takeout joint, an institution since 1954.
Best hot dogs:
Diggity Dog Hot Dogs & Sausages (5421 Meridian Ave. N; 633-1966). Green Lake fave for lunch on a bun.
Taxi Dogs (1928 Pike Pl.; 443-1919). Great dogs at the Pike Place Market. "Can't beat it for a cheap lunch."
Best BBQ:
Pecos Pit BBQ (2260 1st Ave. S; 623-0629). This out-of-the-way spot is king for sloppy joes and fire-hot ribs. "Super messy, but worth it."
Best Italian:
The Old Spaghetti Factory (2801 Elliott Ave.; 441-7724). Heaping plates of pasta that won't break the bank. "Kitschy" and "lots of fun for kids."
Best Chinese:
House of Hong (409 8th Ave. S; 622-7997). International District stop for the "city's best dim sum," and perfect little won tons and dumplings. "Try har gow (steamed shrimp dumplings) and hum bow (barbecued pork in a sweet roll)."
Best dessert:
Cheesecake Factory (700 Pike St.; 652-5400). Over 30 varieties of cheesecake are "just the tip of the iceberg" at this chain restaurant's menu.
Husky Deli (4721 California Ave. SW; 937-2810). Family-run West Seattle deli beloved since 1932 for its "awesome, homemade ice cream."
Shop
Best for teen fashion:
Broadway Street in the Capitol Hill section of town has "hip stores" selling "cool vintage and Bohemian clothing."
Best for souvenirs:
Pike Place Market for inexpensive crafts and stylish jewelry, fun knickknacks, and "the usual tee-shirts and caps."