Disney's newest ship is a playful beauty
By Suzanne Rowan Kelleher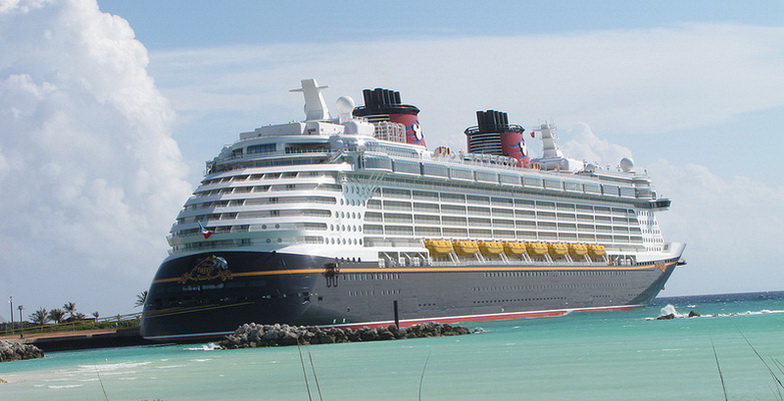 Disney's fourth and newest ship has just set sail, and she's arguably the fairest of them all. Our correspondent, Suzanne Rowan Kelleher, and her family sailed on the Fantasy and discovered that this drop-dead-gorgeous ship has an irresistible playful side that will enchant both young and old.
Dozens of cruise lines claim to be kid-friendly, but only a handful truly make it a priority to woo families. Disney is the only cruise line conceived especially with families in mind, yet that's not to say that Disney cruises are just for children. Engaging people of all ages and interests is where Disney Cruise Line gets it right, and parents will find a lot to love about the Fantasy's elegant Art Nouveau interiors and wonderful service as well as the many adults-only areas.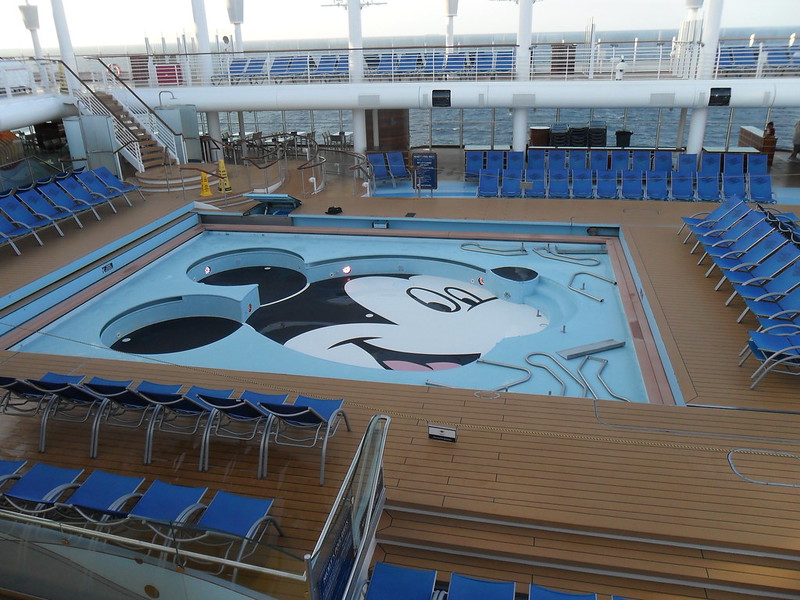 Disney's fleet of four ships includes the original two sister ships, the Magic and the Wonder, and two newer and larger ships, the Dream and the Fantasy. All four ships share the same signature look, which harkens back to the majestic transatlantic ocean liners of a bygone era, with a return to round portholes, multiple funnels, and horizontal rails. The black hulls, white superstructure, and twin red funnels recall the colors not only of luxury ships from yesteryear but also the apparel of a certain cartoon mouse. Disney had to obtain special permission to paint its lifeboats bright yellow—to match Mickey's bow tie—instead of bright orange, the maritime standard. Another Disney difference: Its ships announce their arrival with a horn that plays the first notes of classic Disney tunes such as "When You Wish Upon a Star" and "Be Our Guest."
This is a premium cruise line with a premium pricetag, yet families will find plenty of value here. Keep in mind that Disney's pricing comes closer to all-inclusive than you find at most other cruise lines. As you would expect, meals, kids' programs, and most activities and entertainment are included in the price. Families will appreciate that Disney's pricing also includes roundtrip ground transportation and baggage handling, government fees and taxes, all non-alcoholic beverages, and quite a few unique, value-added opportunities. You won't feel like you're being nickel and dimed during your cruise, which is a typical complaint about cruising in general. The onboard schedule is packed with free events and activities going on all the time, from screenings of first-run Disney films (some in 3-D) to fun workshops and Broadway-style musicals.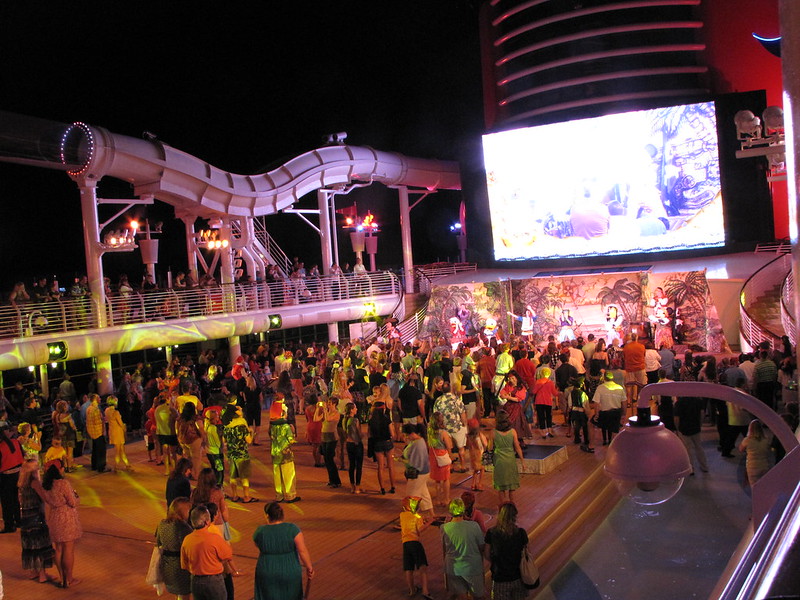 Highlights:
4 decks, with a capacity for 4,000 passengers (same size as the Disney Dream)
Seven-night cruises to the Eastern and Western Caribbean, sailing out of Port Canaveral, Florida
Sophisticated, soaring Art Nouveau details in the atrium and throughout the ship
Pool deck featuring two pools, toddler area, spashpads and the amazing AquaDuck water coaster
Wonderful use of technology throughout ship to create an ingenious interactive scavenger hunt-style game and enchanted artworks
Fabulous entertainment, from original Broadway-style musicals to current feature films shown in onboard movie theater
Rotational dining through three spectacularly themed restaurants, plus many top-deck quick service options
Engaging, supervised youth spaces for babies (3 months and up) through teens
Many character meet-and-greet opportunities
Evening parties for the whole family, featuring Disney characters, pirates, and fireworks
Scheduled daytime activities from morning to night—some for kids only, others for families together, and some for adults only
Many adult-only spaces, including hip Europe-themed evening entertainment zone, adult pool, cafe, and a spectacular spa and fitness area
Two adult-only dining rooms for a more intimate, refined experience: Palo (Italian) and Remy (French)
More Disney Cruise Line with Kids:
Ask the Expert: 4 Ways to Save on a Disney Cruise