Cuba with kids
By Sandra Foyt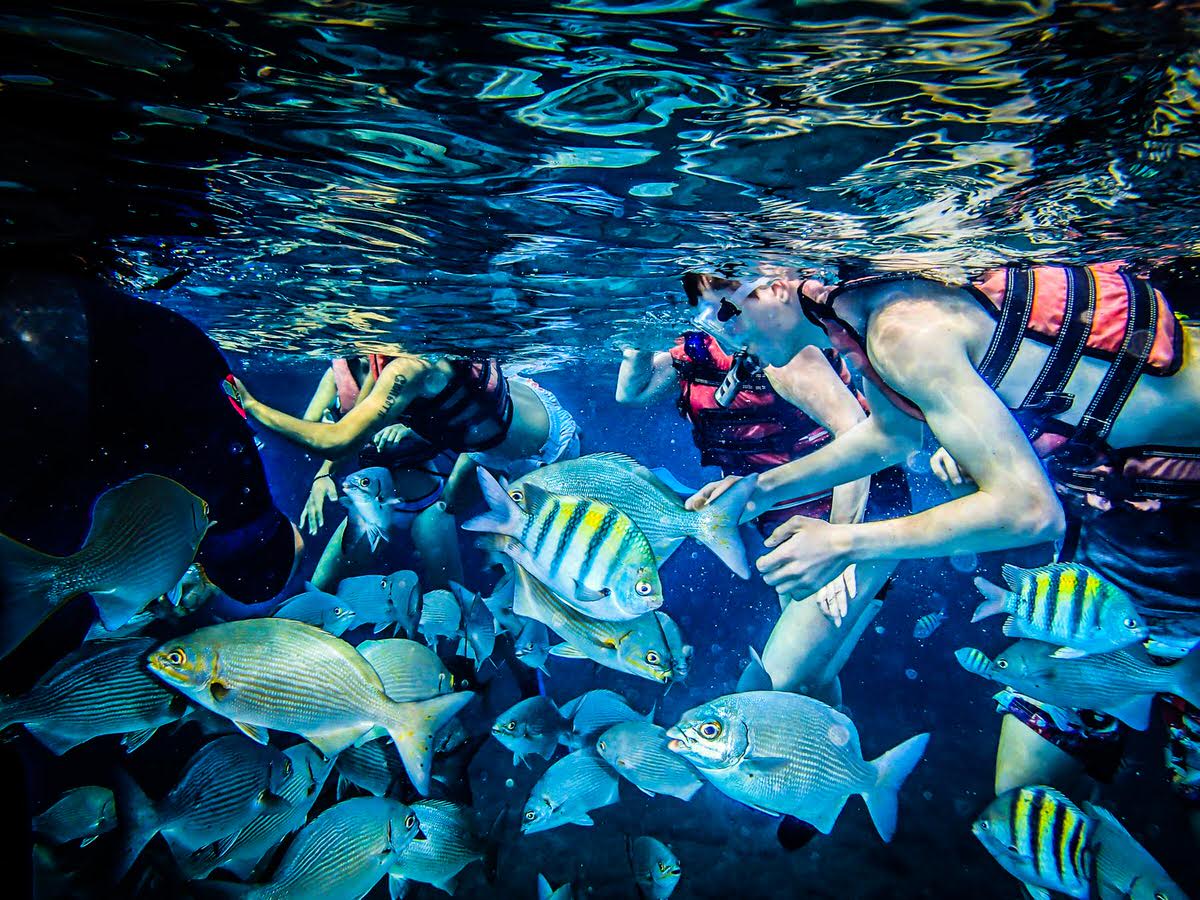 Cuba's Coral Beach is one of the country's most kid-friendly attractions. (Photo: Sandra Foyt)
Set amidst lush tropical gardens bordering turquoise ocean, Varadero resorts boast some of the most beautiful and extensive pools in the Caribbean. With nonstop activities and entertainment, it's no wonder that many visitors never leave their hotel and spa complex. That's a pity as there's a convenient double-decker hop on/hop off bus running from the bustling downtown markets to the pristine Reserva Ecológica Varahicaco on the eastern tip of the narrow Hicacos Peninsula. Here are six family-friendly attractions in Varadero worth leaving idyllic all-inclusives for.
(MORE: A Family's Guide to an Ideal Vacation in Mexico)
Varadero Beach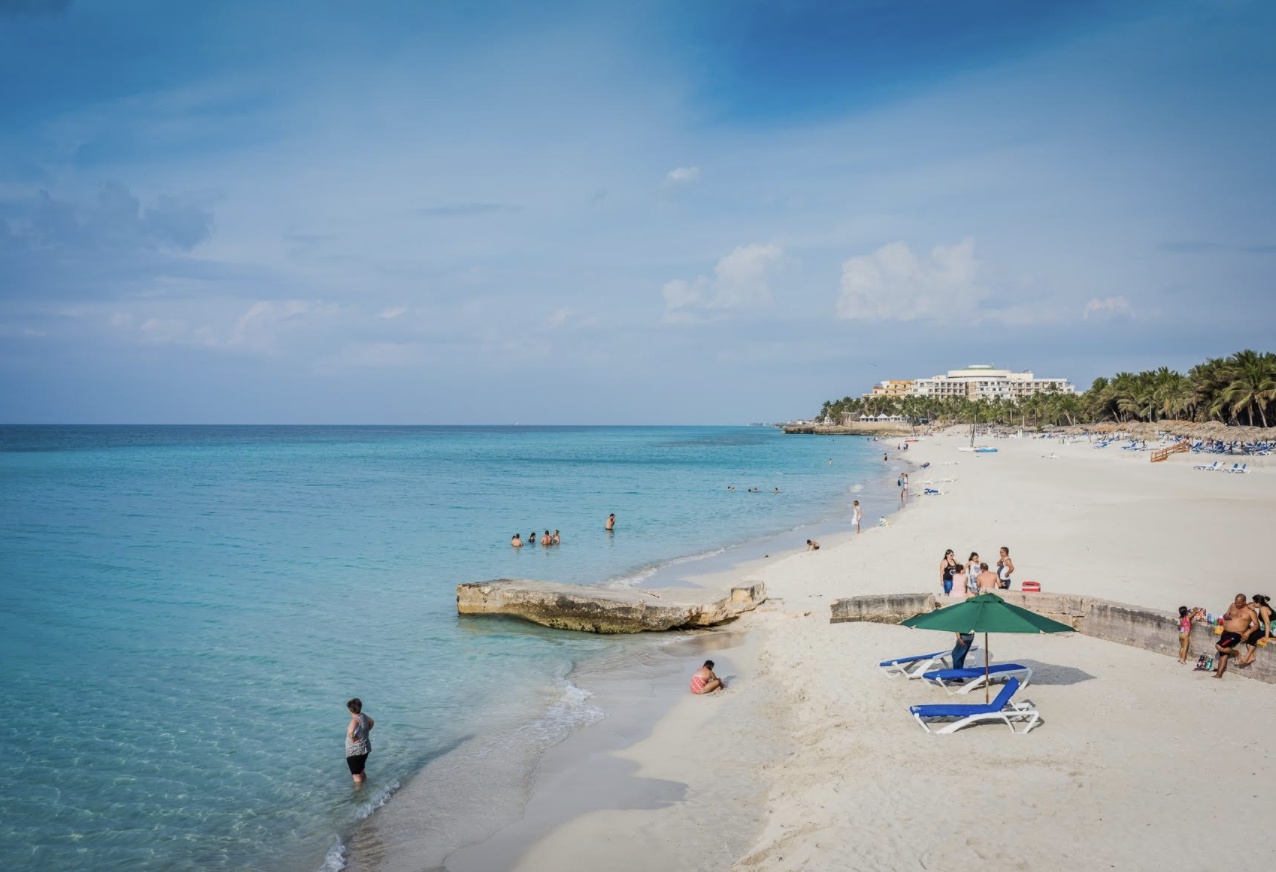 Varadero Beach (Photo: Sandra Foyt)
Clear as an aquatic pool and stretching for twelve miles along the Atlantic coast, Varadero Beach is the resort town's ultimate family-friendly attraction. Sand as soft and white as talcum powder is a delight for delicate bare feet, and even during high season, you can find empty stretches between the umbrella-dotted bits at the resorts. Since most of Varadero's accommodations are either on or near the beach, it's easy to time your visits before and after the sun is at its fiercest. And do return for Nature's best show—the magnificently florid sunset.
Coral Beach (Playa Coral)
Families traveling with children who are good swimmers can opt for an excursion to Coral Beach, the only spot near Varadero that is interesting to explore underwater. Because entry requires you to pass through surf conditions in shallow reefs, it is advisable to snorkel with a guide. But the reward is that a short swim brings you to huge coral formations that are home to a colorful assortment of native fish. And if you happen to bring a plastic bottle filled with bread—some guides carry this, as well as underwater cameras—you will be surrounded.
Saturno Cave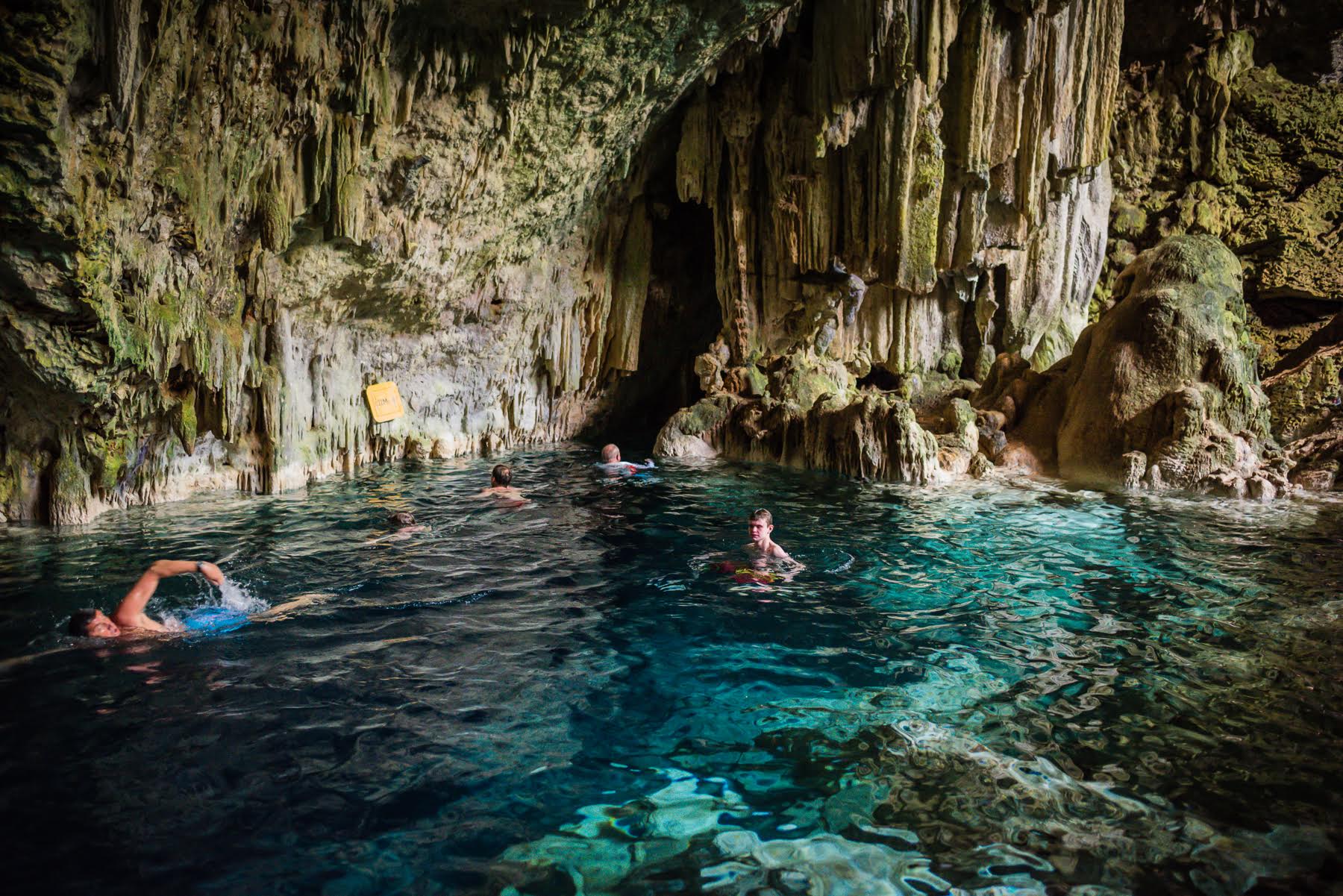 Saturno Cave (Photo: Sandra Foyt)
Most excursions to Coral Beach include a visit to nearby Saturno Cave, site of a paradisiacal blue cenote. Time your visit after swimming in the ocean so that you can rinse off with a dip in the spring-fed fresh water pool. It is deep; however, and best for kiddos who can swim well (tip – bring a snug personal flotation device for youngsters.) A snack bar at the entrance offers refreshments and rest rooms, providing a welcome kid-friendly pit stop before the 30-45-minute drive back to Varadero's resorts.
Ambrosio Cave
Ambrosio Cave (Photo: Sandra Foyt)
Located on the eastern edge of the Varadero Beach Tour bus circuit, Ambrosio Cave is a great place to cool off with kids during the hottest times of the day. A guide will point out ancient pictographs before sending you off with a flashlight to venture on your own. The entire cave can take 30-45 minutes to explore, especially because you do need to take care walking on the rocky ground. The most thrilling part of the tour, however, is that the ceilings are lined with napping bats. Be aware that pointing a flashlight in their direction will likely awaken them, causing swarms of bats to fly in your direction.
Josone Park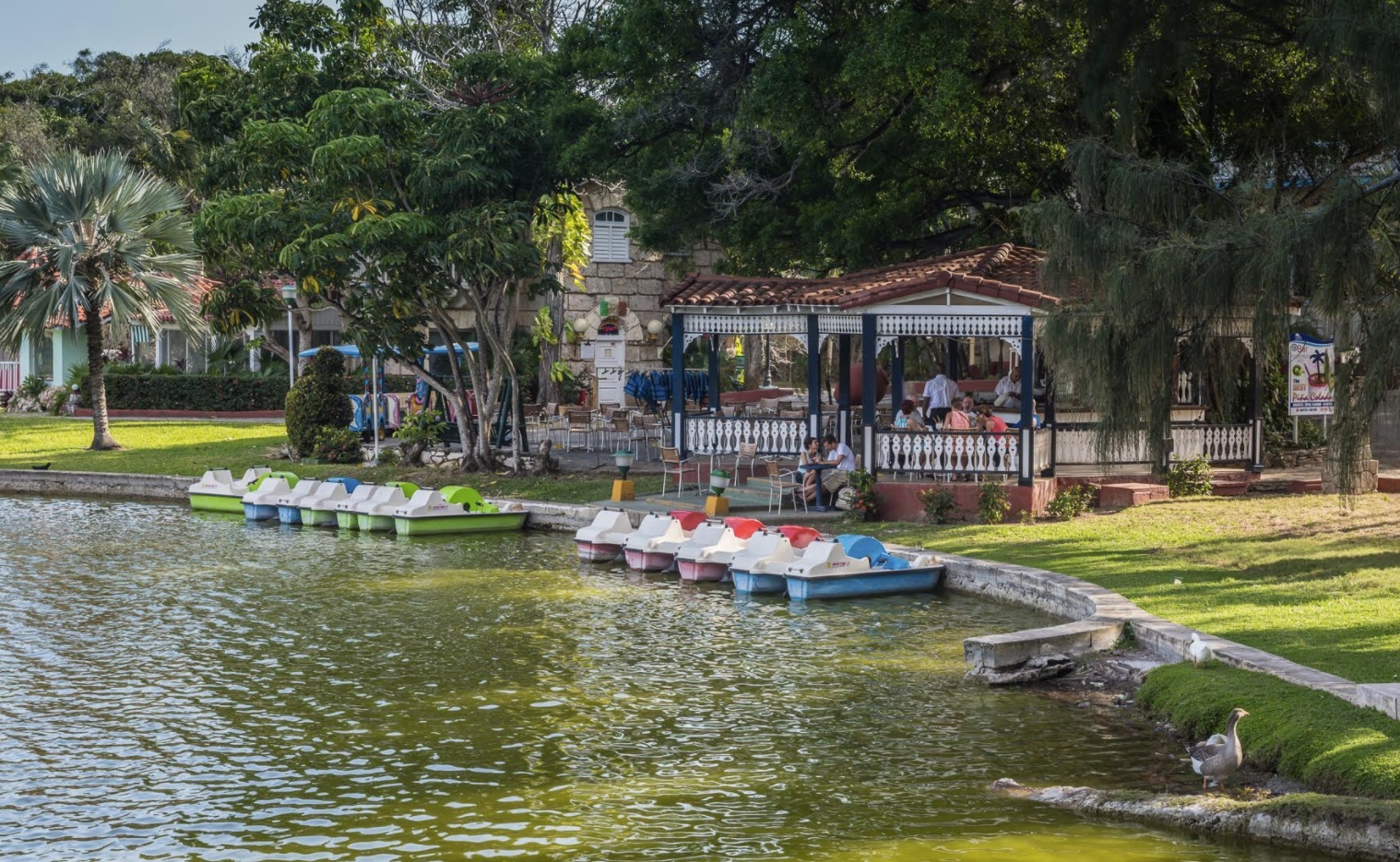 Josone Park (Photo: Sandra Foyt)
Take the hop on/hop off bus to downtown Varadero and while away a peaceful afternoon strolling around the lake and gardens in Josone Park. Kids love the playground, mini-golf course, paddleboats, and the train that weaves through the park while parents rave about the delicious piña coladas. The park is next to the Beatles Bar–featuring live music outdoors and a photo opp with a band statue—and it's situated on the main strip where you can pick up authentic Cuban fedoras and hand-tooled leather belts.
(MORE: Beautiful Virgin Island Beaches That Few Visitors Know (but Locals Love))
Delfinario
Little compares to the excitement of a dolphin encounter. At Delfinario, even little kids can touch a dolphin. For a small fee, visitors are encouraged to stay after the short, educational daily shows to pet and kiss a dolphin (and get pictures.) Older children and adults may also elect to swim with dolphins. Families like the semi-natural habitat–concrete pool surrounded by the trees and native vegetation of a mangrove lagoon–and that the trainers seem to take excellent care of the dolphins. (Note that the Dolphin Park is near the midpoint on the Beach Tour bus.)
Sandra Foyt of Getaway Mavens contributed this to MiniTime.