British Virgin Islands with kids
By Michelle Rae Uy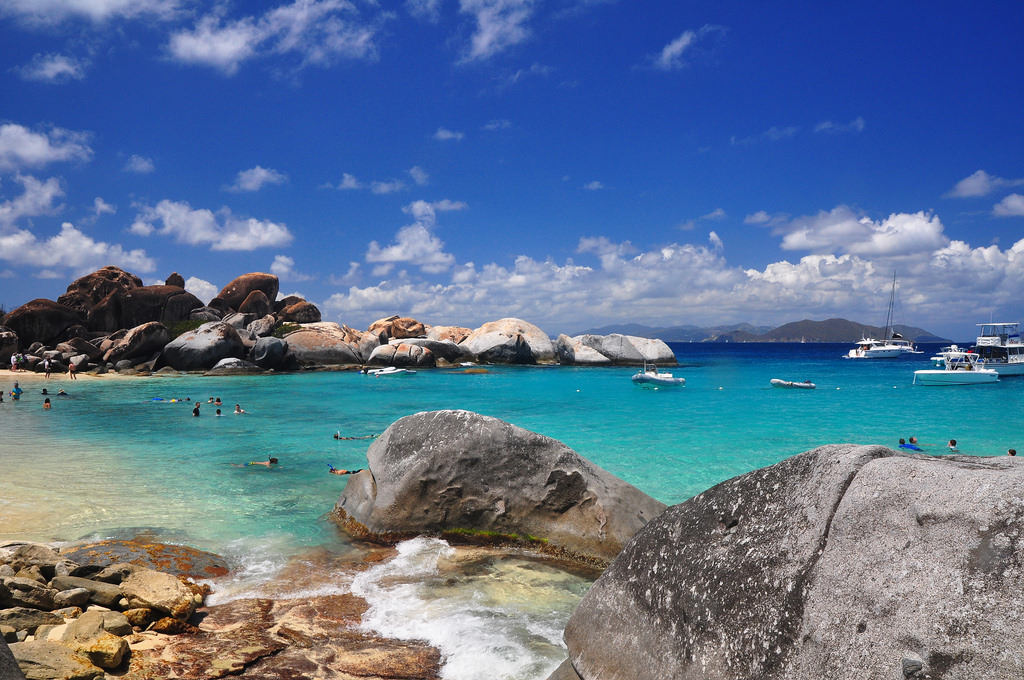 Spending a day with kids in The Baths is one of (Flickr: KansasPhoto)
Its bevy of unspoiled beaches and coral reefs make the British Virgin Islands a beach paradise not to be trifled with. It's secret quirks, on the other hand—like the Trellis Bay Full Moon Party and its Giant Basket Star, add to its exoticism. They also appeal to the adults' sense of adventure.
What many do not know, however, is that the islands are kid-friendly as well. It's simply bubbling with activities and attractions that are designed with kids in mind. These transform the destination into an ideal setting for a Caribbean family vacation. Below are five of the best things to do in BVI with kids, to start you off.
(MORE: Great Spots to Get Back to Nature in the US Virgin Islands)
Things to Do in BVI with Kids
The Mermaid Program – So now the kids know how to swim. Take their skills further by enrolling them in the Mermaid Program, operated by Dive BVI. This all-ages, kid-friendly program teaches aspiring mermaids how to swim like a mermaid in an hour and a half session. Skills that will be taught by a Divemaster SCUBA instructor include maneuvering in a mono fin tail, dolphin kicking, and floating. If your kids love the water, this is one of the cooler things to do in BVI. This awesome program is available in both Virgin Gorda and Scrub Island Resort.
Turtle Tagging – Animal loving families and kids passionate about science and marine life will find this kid-friendly experience an unforgettable one. One of the most precious things to do in BVI is definitely turtle tagging in Tortola. This conservation program allows families to tag wild sea turtles to keep track of the population. It's a fantastic opportunity for kids to interact with animals. More importantly, it's an interesting way to raise awareness and help with conservation efforts to preserve these majestic animals.
A Day at The Baths – Those familiar with the British Virgin Islands are no strangers to The Baths. These are, after all, the islands' top attraction and one of the best things to do in BVI for families. These kid-friendly beaches are littered with gigantic volcanic rocks that form makeshift tunnels, hidden areas, and natural pools. The kids will certainly get a kick out of playing pirates and will love swimming in the calm coves.
Biras Creek Trail – Biras Creek Resort may have permanently closed its doors in 2015. But that doesn't mean that its amazing property, which features several hiking trails, has. These kid-friendly trails feature spectacular panoramas of the island and the Caribbean Sea. Along the way, kids will meet massive iguanas and pygmy geckos as well as see local flora. There are six trails, and each one has some thing different to offer. Be sure to slather plenty of sunscreen and bug spray.
(MORE: Outdoor Adventures We're Obsessed With in Puerto Rico)
Sailing School – The world-class Virgin Gorda retreat of Bitter End isn't just for adults. It welcomes families too. It makes sense, therefore, that their Yacht Club offers water activities for kids as well. Let the kids learn the elegant art of sailing with the club's Junior Sailing School. Since the islands are a known sailing destination, there are no more appropriate things to do in BVI with kids. For three hours, the kids will enjoy a hands-on training experience under the direction of a certified instructor.
Michelle Rae Uy contributed this to MiniTime. She is a travel writer based in Los Angeles and MiniTime's Head of Content, who spends her free time on adventures and film photography.