Poland with kids
By Holly Rosen Fink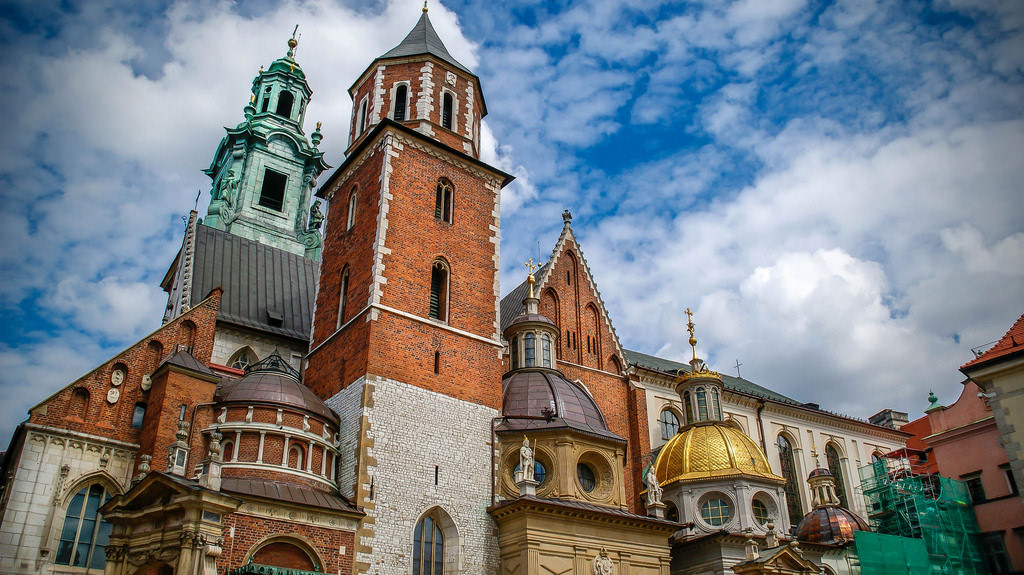 Wawel Castle and the Wawel Cathedral are must adds to your list of things to do in Krakow for kids. (Flickr: Gabriela Fab)
Krakow escaped destruction during World War II and is one of the Europe's most beautiful cities. It's also a city filled with intense and rich history. Krakow's cathedrals, memorials, cobbled streets and good restaurants are really good reasons to visit the city. However, the museums in Krakow are some of the best vacation ideas for families.
Krakow for kids has much to offer in way of museums. To help funnel through this vast selection, we have compiled a list of our top five museums in Krakow to see with the kids. This quiet European city is full of vacation ideas for families, and we're happy to share what we know.
(MORE: Things to Do in Warsaw: 5 Historical Sites to See with Kids)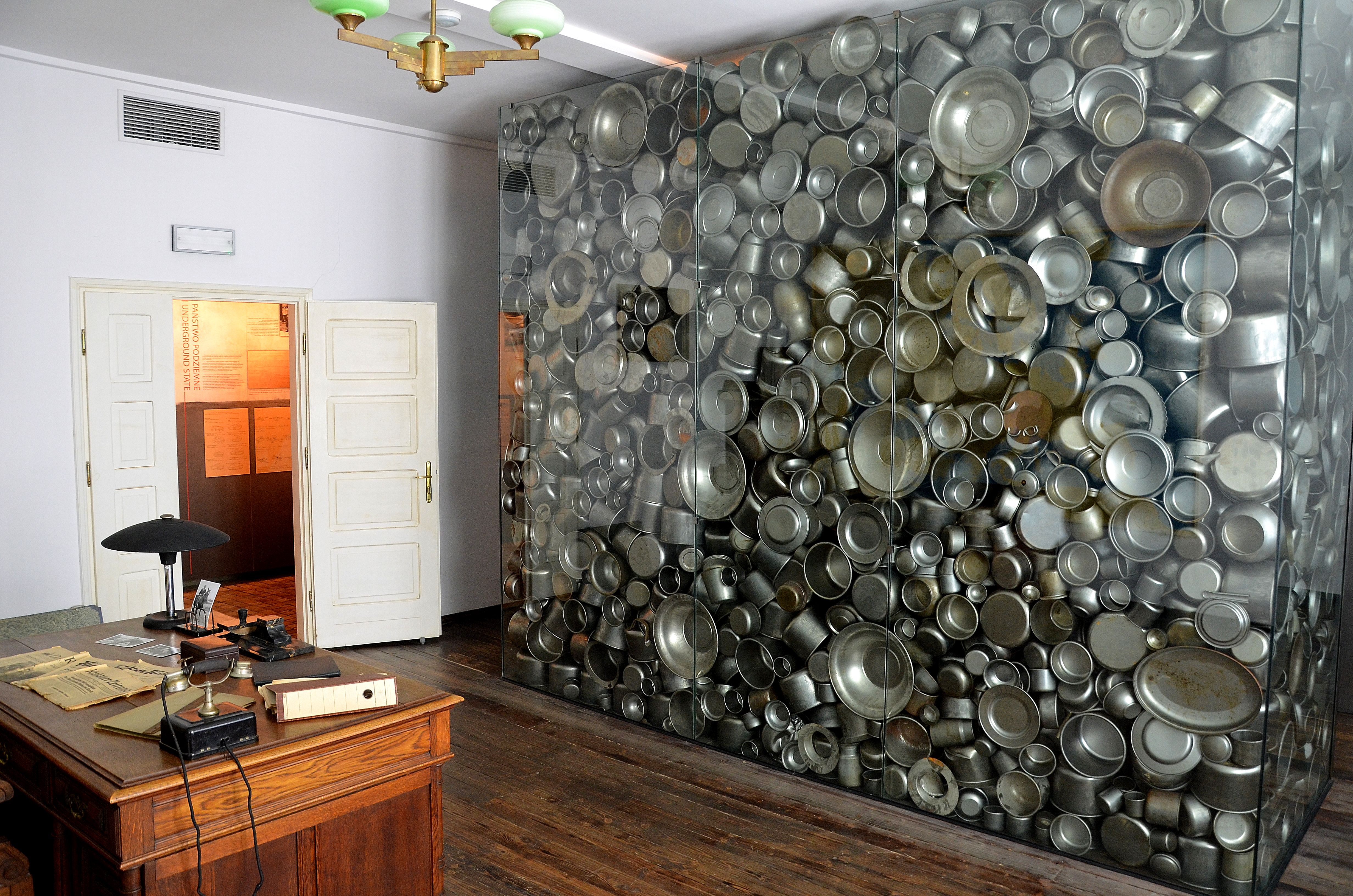 Oskar Schindler's desk and the tinware sarcophagus with the famous list inside at Schindler's Emalia Factory. (Courtesy Adrian Grycuk)
Oskar Schindler's Enamel Factory is one of the most highly regarded museums in Krakow. It's an interactive museum dedicated to the history of the Nazi occupation of Krakow during World War II. It tells the story of a famous industrialist who saved the lives of members of his Jewish staff during the Holocaust and many others, totaling 1,200 people. Most people know his story from Steven Spielberg's famous movie Schindler's List. Visitors learn about what happened between 1939-1945 to its Jewish population through archival documents, photos, radio and film recordings, artifacts and multimedia installations. The personal interviews with the factory workers are especially impactful as are actual artifacts from the war.
Tip: Visits to the museum require a two-hour period of exploration, so give you and your teens enough time to absorb and process the exhibitions.
A visit to Wawel Castle is truly a trip back in time. It dates back to the 14th century and is among the best things to do in Krakow for kids. The castle was the official residence of the President of Poland before becoming a national museum after World War II. And it has plenty to keep children entertained. Kids will enjoy seeing much of the castle by walking around its immense grounds. They will also love a visit to Wawel Cathedral Basilica of St. Stainslaw and Vaclav, steeped in rich Krakow history. The famous Cathedral is the burial site for Polish monarchs and holds tombs of generals, national heroes, poets, revolutionaries and other leaders. Kids will also enjoy climbing up to the steps of the bell tower where bells were made from the 12th and 17th centuries.
Tip: Admission to the Wawel Cathedral is free but you need tickets to enter the bell tower, the royal tombs and the Cathedral Museum. It's closed on Sundays.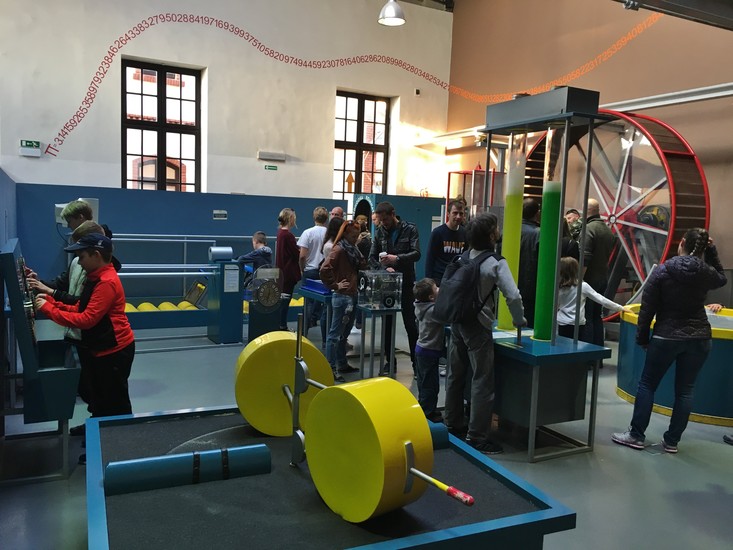 Inside the Museum of Municipal Engineering (Courtesy Museum of Municipal Engineering)
For science-loving kids, the Museum of Municipal Engineering is one of the best vacation ideas for families in Krakow. Established by the Kraków municipality in 1998, the museum gathers items illustrating the development of technology, industry and municipal engineering. It's definitely one of the most interesting places in Krakow for kids. This museum's collection includes an impressive number of cars and motorcycles produced in Poland. It also conducts activities for the education of children and young people in the scope of history of science, technology and industry. A room of hands-on magnetic and water experiments is sure to keep kids occupied, too.
Tip: Open from April to October, the Garden of Experiences offers a wonderland of offerings. There are physics, science and geological exhibits, workshops, and demonstrations over six acres of park around the museum. Children under the age of seven are free all year.
If you're looking for vacation ideas for families in Krakow, the Polish Aviation Museum is a must see. It's particularly a great spot for aviation fanatics. Located in an old tramway depot at the site of a non-functional airport, the museum is full of old aircraft and aircraft engines. Its military planes are not only from Poland, but all over the world so the museum provides a global education for kids. They can go inside the aircraft for a look around or play in an interactive space. The museum also offers authentic photographs and videos of plane from historical moments in time.
Tip: Give yourself a full day to enjoy the museum.
(MORE: America's Best Towns for the Holidays)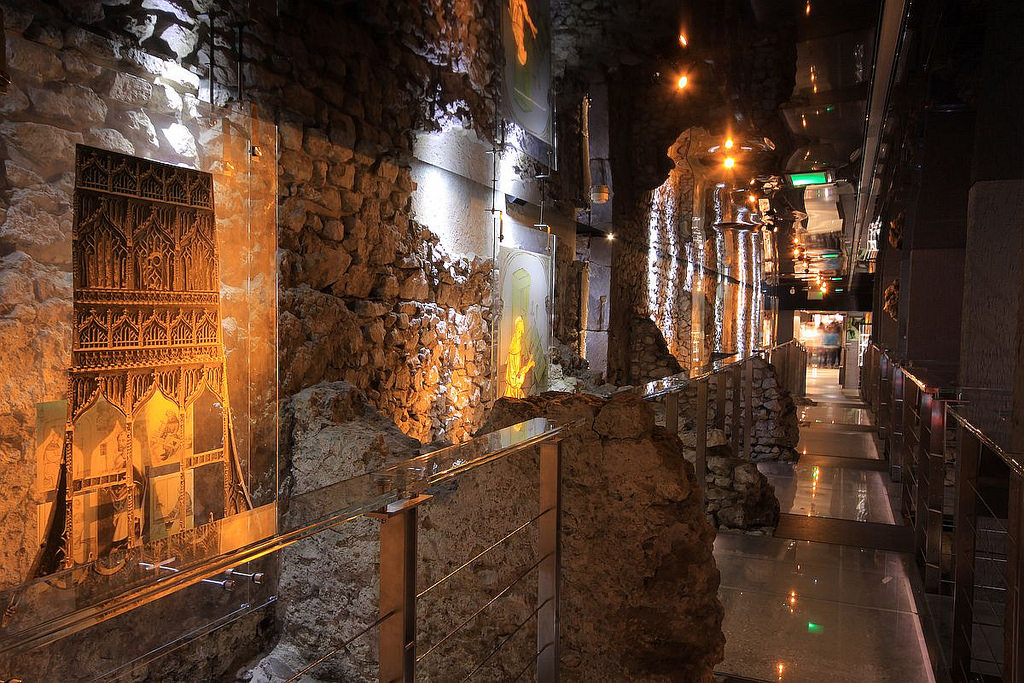 Inside the Rynek Underground (Flickr: Ministry of Foreign Affairs of the Republic of Poland)
The Rynek Underground is another great option for things to do in Krakow with kids. It was built to showcase Krakow's dynamic history. It takes visitors underground to explore the time its first settlers arrived right up to the death of Pope John Paul II. The museum uses restored archaeological sites with lasers, smoke machines, holograms and 600 three-dimensional models of everyday objects manipulated via 37 touchscreens. Kids' sensories will come alive the Rynek Underground.
Tip: Book your tickets in advance as the museum sells out often and quickly. Kids under the age of seven are free.
Holly Rosen Fink of The Culture Mom contributed this to MiniTime. She is a full-time marketer living in Larchmont, NY with her husband and two children.