Martin Luther King Day events for families
By James Holland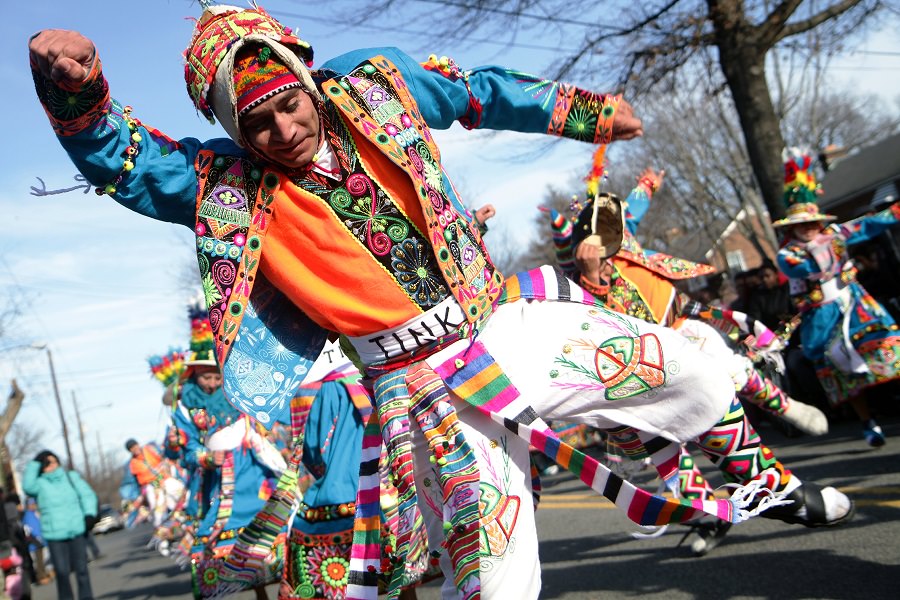 Family-friendly Martin Luther King Day celebrations include MLK Holiday DC in the capital (Courtesy MLK Holiday DC)
This upcoming Martin Luther King Jr. day is right around the corner. It's not just a day off, either. It's more importantly a way to reconnect with our communities, to think about equality and peace, and to remember Dr. King's legacy.
Kid-friendly Martin Luther King Day celebrations will be all over the country with free entry to museums, national parks, parades and more. Here are some events to check out next Monday if you're in the following areas.
(MORE: Insider Guide: Washington DC)
Martin Luther King Day Celebrations in Washington DC
There are several Martin Luther King Day celebrations taking place in Washington DC this year. Join Nick Cannon for the 11th annual two-mile Peace Walk through DC or enjoy the festive MLK parade ending in the MLK Festival and Health Fair at Anacostia Park. In the evening, enjoy a free musical tribute given in celebration of Martin Luther King featuring Gladys Knight at The Kennedy Center's Concert Hall. The Martin Luther King Jr. Memorial will also be offering free kid-friendly kids tours with a park ranger (and possibly earn a Junior badge). Lastly, visit the National Children's Museum and contribute to their peace quilt, which will be unveiled in February.
Martin Luther King Day Celebrations in Memphis
Martin Luther King's last days were spent in Memphis, and so the city holds an important place in his legacy. The National Civil Rights Museum, situated at the former Lorraine Hotel where Martin Luther King Jr. was assassinated, shares the struggles and legacy of the civil rights movement. On January 16th, for this year's day of remembrance, the museum is just five dollars, three with food donation, or free (for you and three others) with a blood donation. The museum will hold daylong performances, kid-friendly educational entertainment and more. Other activities include face-painting, arts and crafts, balloon artists among others. At the Children's Museum of Memphis, on the other hand, they'll have their own celebration with crafts, trivia, commemorative march and a neon light show of harmony presented by the Kirby Woods Baptist Church.
Martin Luther King Day Celebrations in New York City
NYC has quite a few Martin Luther King Day celebrations on offer and a few kid-friendly ones at that. The Children's Museum of Manhattan starts celebrating on Saturday, January 14th, through Monday with arts and crafts classes. The Children's Museum of the Arts offers their own MLK-themed art program that Monday or the Brooklyn Children's Museum is holding their annual "I Have A Dream" program that runs Sunday and Monday.
Martin Luther King Day Celebrations in Los Angeles
Los Angeles has quite a few Martin Luther King Day celebrations taking place, particularly parades across town. Three times the size of the Rose Parade, the Kingdom Day Parade celebrates Martin Luther King with 150 floats, 20 drill teams, ten dance groups, celebrities, marching bands and more. Long Beach also has a parade called the Peace and Unity Parade that will culminate in a Unity Festival at Martin Luther king Jr. Park where you can expect arts and crafts and carnival rides. On the educational front, the California African American Museum has the perfect compliment of kid-friendly activities and offers for their free event. They include art activities such as button and poster making, music, diverse selections of food courtesy of several local food trucks, exhibitions, and more.
(MORE: Two Days in Los Angeles with Kids)
Martin Luther King Day Celebrations in Atlanta
MLK's birth and resting place, Atlanta, has a lot in store for Martin Luther King Day celebrations. There'll be a kid-friendly MLK Day 5K where the whole course will be lined with a drum line. Following the race, enjoy the post-race party, age group awards, live music and free ice skating at Park Tavern's Southwest Rink. Elsewhere, enjoy free entrance to the Atlanta History Center, the Margaret Mitchell House or to Georgia's various national parks.
James Holland of Another Spur on the Road contributed this to MiniTime.