Free Things to do in Kansas City
By Jody Halsted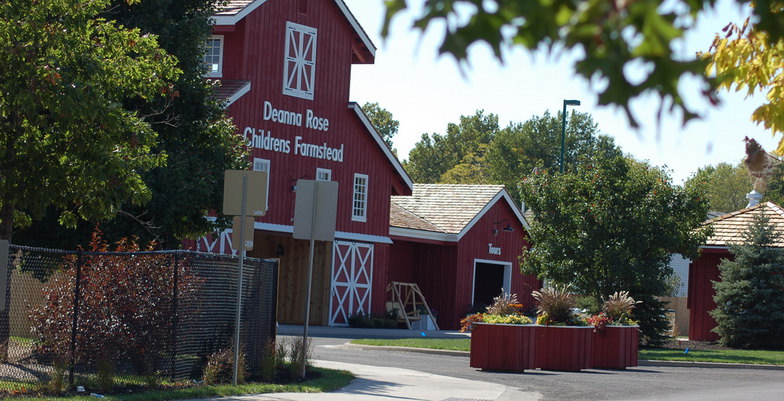 flickr:[email protected]
Jody Halsted is a mom who shares family travel tips and destinations in her blog, FamilyRambling.com. Here she shares five fabulous and free things to do in Kansas City, a city she visits with her family at least six times a year.
Union Station: This early 20th-century train station is incredible. Kids love checking out the model trains in the large display outside the post office in the west wing. Next, wander into the cavernous North Waiting Room, where the Kansas City Lionel Club's model train display is tucked off to the side. If minature trains aren't enough fun, follow the signs to the Freight House Bridge to view real trains outside. At the bottom of the escalator is the Irish Heritage Museum. Stop in; sometimes you'll find storytellers or live music.
Fountains at Crown Center: Located in downtown Kansas City, Crown Center is much more than your average mall; it's a great family destination year round. Along with kid-centric stops such as Kaleidoscope and the Hallmark Visitors Center, this giant mall is home to the city's largest fountain, whose 97 water jets and shooters make for splashy fun all summer long. Try to catch one of the free dancing water shows, in which the fountain is synchronized to music played by members of the Kansas City Symphony. Also in summer, "Free Friday Night Flicks" is a series of family-friendly movies shown on an immense screen outdoors throughout July and August. Bring your own chairs.
Nelson-Atkins Museum of Art: This museum's 22-acre outdoor sculpture park is an easy, fun way to expose young children to art. Huge shuttlecocks—better known as "birdies" in badminton—are scattered around the grounds as if playful giants couldn't be bothered to pick them up. You can go inside the museum for free, too. Exhibits include Egyptian, Roman, and American Indian art, and even a Chinese Temple.
Deanna Rose Children's Farmstead: Over the river and just across the state line in Overland, Kansas, this living history museum and 12-acre working farm is all about hands-on fun for kids. Kids can bottle-feed goats, milk a cow, go on a horse-drawn wagon ride, visit an Indian house, and see what learning was like in a one-room schoolhouse a century ago. For little ones, there are three play areas and pedal tractors to ride. (Open April-October. Admission is free Monday-Thursday and $2/person on weekends.)
Fountains at Country Club Plaza: Kansas City is has more fountains than any city in the United States, and the most incredible is the JC Nichols Memorial Fountain, which adorns a park that's just perfect for a picnic or game of Frisbee. Wandering through Country Club Plaza, your kids can spy many magical beings in the fountains, including mermaids, Neptune, and cherubs. Our family favorite is the Boy and Frog fountain.