Free Things to do in Tuscon
By Beth Blair
Beth Blair is one of three travel-expert bloggers at TheVacationGals.com. Here she shares five of her favorite free things to do with kids in Tucson, where she lived for several years:
Mount Lemmon: Snow it the desert? It's true—the beautiful Santa Catalina Mountains are home to the southernmost ski resort in the United States. But if want to forgo the lift passes, just pack up with kids in their winter wear and a thermos of hot chocolate and throw some sleds in the trunk for a scenic drive up to Mount Lemmon for a day of free winter fun in the snow.
Fort Lowell Park and Museum: This historic park has a playground, picnic areas, baseball fields, and tennis courts. Originally the area was home to the Hohokam tribe, then later a fort was built here in the late 1800s to protect the fledgling city of Tucson from Apaches. Today, in addition to the park and its recreational activities, there is a museum exhibiting military artifacts from bygone times. Admission is free the first Saturday of each month. Be sure to bring bread to feed the ducks in the park's pond.
Tohono Chul Park: This is truly one of the most stunning Botanical Gardens I have ever seen. Children love to wander the grounds looking at the many varieties of butterflies and hummingbirds. Be sure to visit the Bank of America Garden, where kids can float wooden boats down a tiled stream, make music with xylophone wind chimes, or check out the tarantula table and saguaro fountain. Admission to the park is free on the first Tuesday of every month and on select holidays.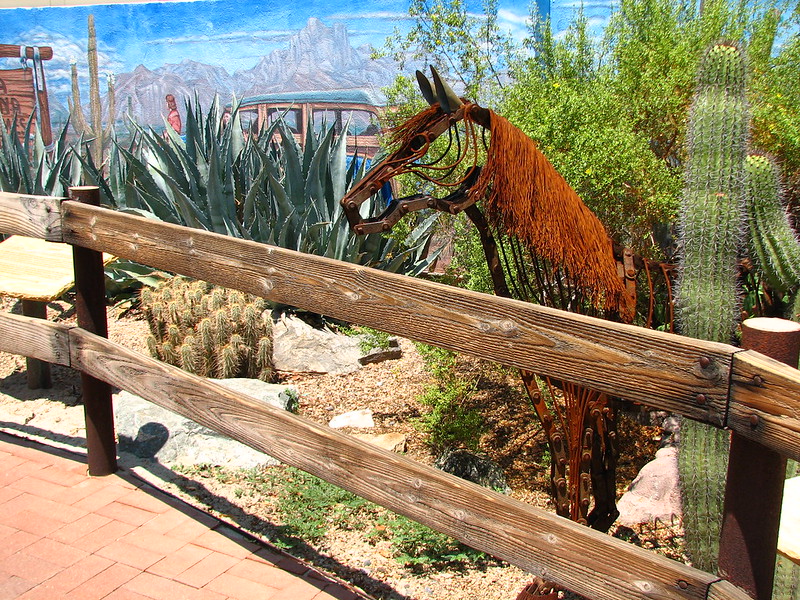 Arizona History Museum: If your kids are fascinated by cowboys and Indians, the Arizona History Museum makes a captivating stop. The museum explores Southern Arizona's history from the Spanish colonial to territorial eras and features personal artifacts that once belonged to legendary figures such as Geronimo and Wyatt Earp. Admission is free the first Saturday of each month.
Pima County Public Library: Long before my kids were talking and walking, I took my babies to Pima Library, whose branches host four free age-appropriate story hours that "grow" with young children: baby, toddler, preschool, and family. Check the library's online schedule for days and times at the different library branches in town.