Free Things to do in Washington D.C.
By Amy Mascott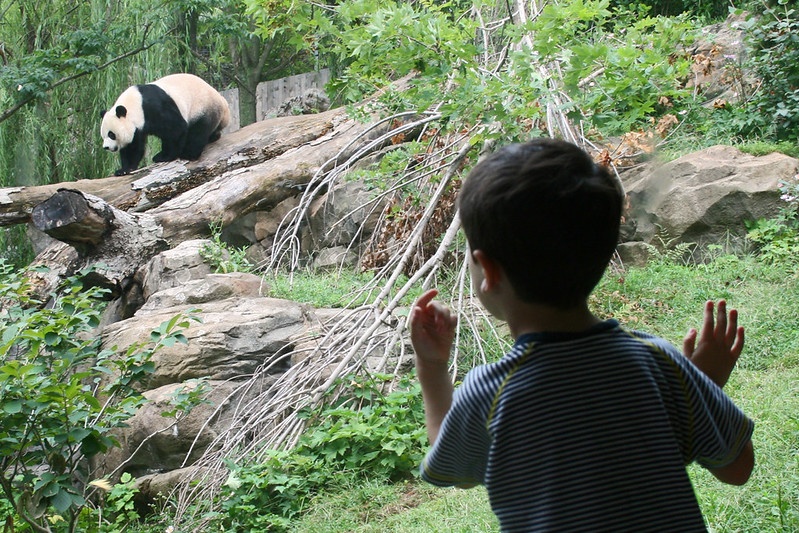 Amy Mascott is a mom of three with a passion for literacy and education with her blog, TeachMama.com. Here are five of her favorite free things to do with kids in Washington DC:
National Zoo: This zoo seriously rocks. From the barnyard friends in the Kids' Farm to the exotic snakes and birds of the Amazon in the Bird House, the National Zoo is tops for us. We usually pack a lunch and make a day of it. Even if it's warm, there are more than enough spots to cool off and recharge. The silly prairie dogs, Giant Pandas, and Great Apes and Cats are on our must-see list.
National Museum of Natural History: We love this museum because it not only holds a gazillion awesome exhibits (think huge whale, dinosaur bones, Dorothy's ruby red slippers, and the Hope Diamond), but the Discovery Room for children is incredible. There, children of all ages can examine objects under microscopes and open dozens of drawers at their own eye-level that hold tons of cool artifacts. Kids can also pick up different shells and compare textures, and they can try on costumes from around the world.
Politics & Prose Bookstore and Coffeehouse: One of the District's most beloved and popular bookstores, Politics & Prose hosts tons of free events each month. We've met some of our favorite authors here, and we often check the site's calendar to see who will be stopping by next. P & P also hosts one of our favorite story times; every Monday at 10:30am, a group of locals gather to listen to an enthusiastic reading of a favorite children's book. We learn songs and meet new friends, and I get to enjoy a good cup of java while someone else reads to my kids.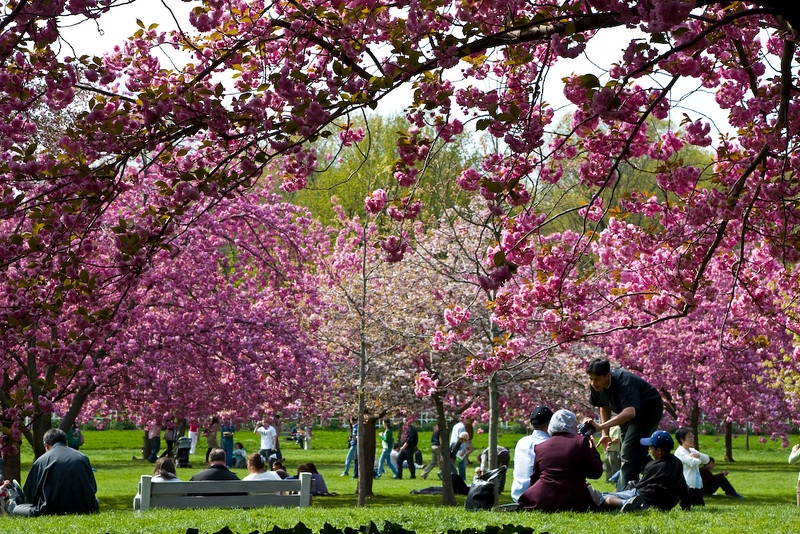 The Kennedy Center's Millennium Stage: Every day at 6pm, the Kennedy Center hosts a free performance on one of the Millennium Stages. No tickets are required, but spots are available on a first-come, first-served basis. From the Kennedy Center Orchestra or the wonderful Imagination Stage performing a play or musical to funky bands or a solo artist, you name it, it's a possibility on the Millennium Stage. For us, it's a treat to catch a show here, and who can beat the price?
United States Botanic Garden: We'ved loved each and every trip we've taken to the Botanic Gardens, and especially look forward to the holiday train exhibit. This awesome conservatory is entirely free and has rotating shows, festivals, and lectures. Every time we go, we leave feeling totally refreshed. There is plenty of room for little feet (and strollers) to move, and we always learn something new. There are even free programs for preschoolers each season; little ones can learn about a specific plant and listen to a story, do an activity, or take a walk through the gardens.