Meet us in affordable St. Louis
By Jody Halsted on Dec 1, 2014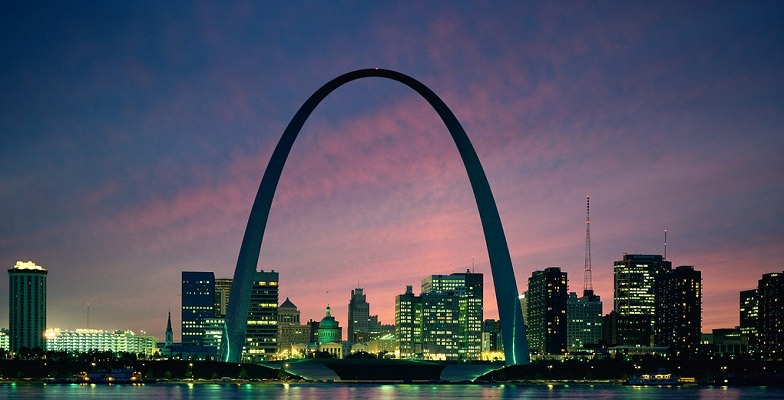 The Gateway Arch (Flickr: blairsmith66)
The secret to planning an affordable city vacation is mixing in plenty of free fun. We asked Jody Halsted of FamilyRambling.com to share five fabulous and free ways for families to have a blast in St. Louis.
How the West Was Won: The Jefferson National Expansion Memorial, better known as the Gateway Arch, rises along the Mississippi River overlooking downtown St. Louis. Beneath the Arch is the Museum of Westward Expansion, which takes you on the journeys of Lewis and Clark, the 19th century pioneers, and the Native Americans who shaped the history of the West. Don't forget to pick up a booklets so the kids can earn a Junior Ranger badge! The Old Courthouse is also part of the National Expansion Memorial. Listed as part of the National Underground Railroad Network to Freedom, it was here that Dred Scott and his wife, Harriet, sued for- and won- their freedom from slavery.
(MORE: View a family trip plan: 4 days in St. Louis with kids.)
Climb and play: Unlike many sculpture parks where folks are asked to keep their distance from the artworks, the Citygarden Park in downtown St. Louis encourages kids to touch, explore, and even climb. Fun fountains provide a place to splash and play during hot summer days and there is plenty of space to spread out a picnic blanket in the shade.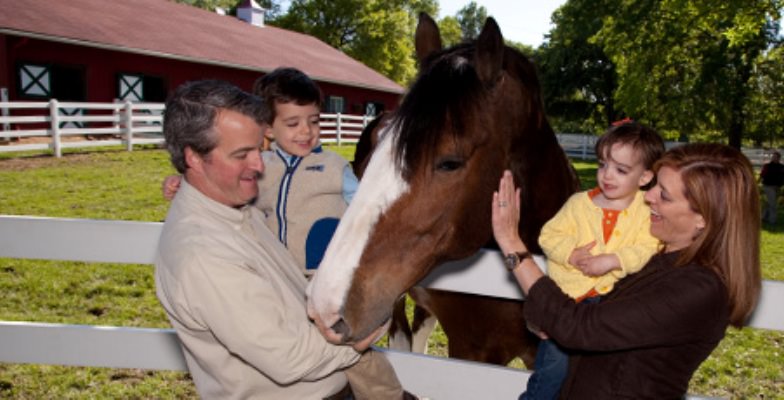 Grant's Farm (Anheuser Busch)
Meet the Budweiser Clydesdales: Located just south of St. Louis, Grant's Farm is the 281-acre ancestral home of the Busch family and one of the few places you can see the famous Budweiser Clydesdales—along with resident elephants, tropical birds, kangaroos, goats, and deer. Wondering how the Busch estate got its name? Take a free tour "Hardscrabble," a farm with a cabin built on the property by Ulysses S. Grant in 1855. Note: At Grant's Farm, admission, tram rides and all shows are free, but there is a parking fee.
(MORE: Find a kid-friendly hotel in St. Louis.)
Commune with feathered friends: Just outside of St. Louis city limits, the Lone Elk County Park, also known as the World Bird Sanctuary, hosts bird shows, educational programs, and miles of nature trails. Take a walk through the sanctuary and you'll encounter exhibits with raptors, owls, snakes, tortoises, and more.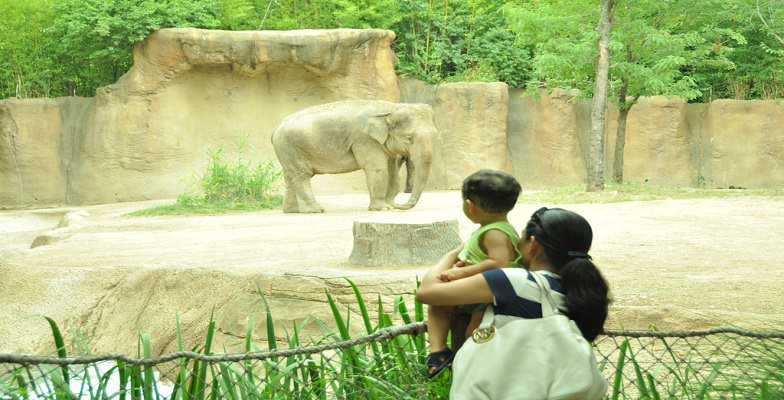 St. Louis Zoo (Flickr: JL)
Visit the zoo, museums, and more: You could spend several days without dropping a dime in the great expanse of Forest Park, whose 1,293 acres contains the free St. Louis Zoo, one of the best zoos in the country, as well as the St. Louis Science Center, St. Louis Art Museum, and the Missouri History Museum, all of which offer free entry. The Muny, America's oldest and largest outdoor musical theater, is also located in Forest Park and offers nearly 1,500 free seats for every performance.
Jody Halsted of FamilyRambling.com contributed this to www.MiniTime.com.