We've hand-picked the best Greek isles for families with kids looking for that ultimate Mediterranean vacation.
By Rowena Carr-Allinson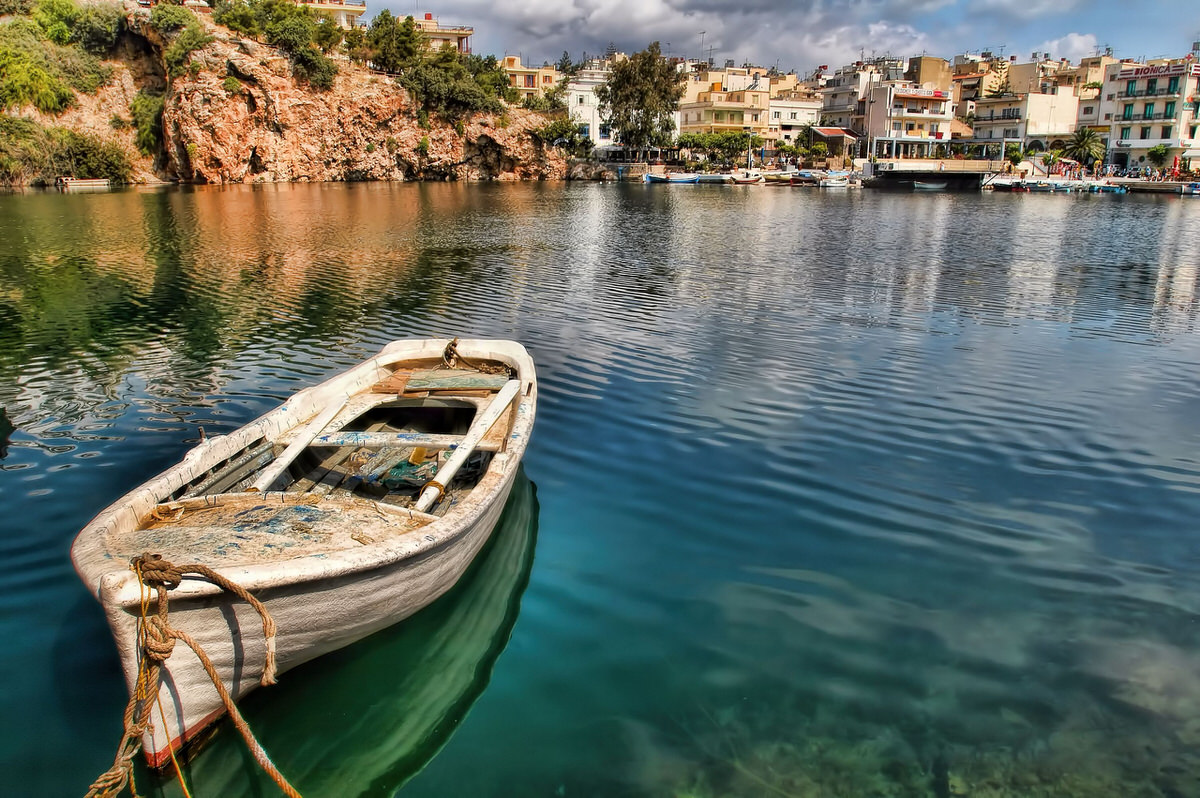 Crete (Flickr: Oliver Clarke)
It's hard to know where to start when it comes to the Greek islands. Each promises sea, sun, superb beaches and family-friendly attractions aplenty. So just how does one decide which to pick? With a choice of thousands, though only 227 are inhabited, it's a real challenge to find the right Greek island family vacation spot.
Here are our top picks in the Greek isles for families.
Crete
Crete is the largest of the Greek islands, set at the southern end of the Aegean Sea, and therefore comes with plenty of fantastic facilities. The island is renowned for its cultural heritage and for once being the center of the Minoan civilization, back in 2700-1420 BC, the earliest recorded civilization in Europe. Today, the island offers both historical attractions and modern day amenities, with large resorts such as the beautiful family-friendly Daios Cove where it's all about family downtime with a fantastic kids' club and activities aplenty. Prefer to have your own villa? Try the sleek Elounda Gulf Villas where the uninterrupted views from your private plunge pool are sure to seduce…
Skiathos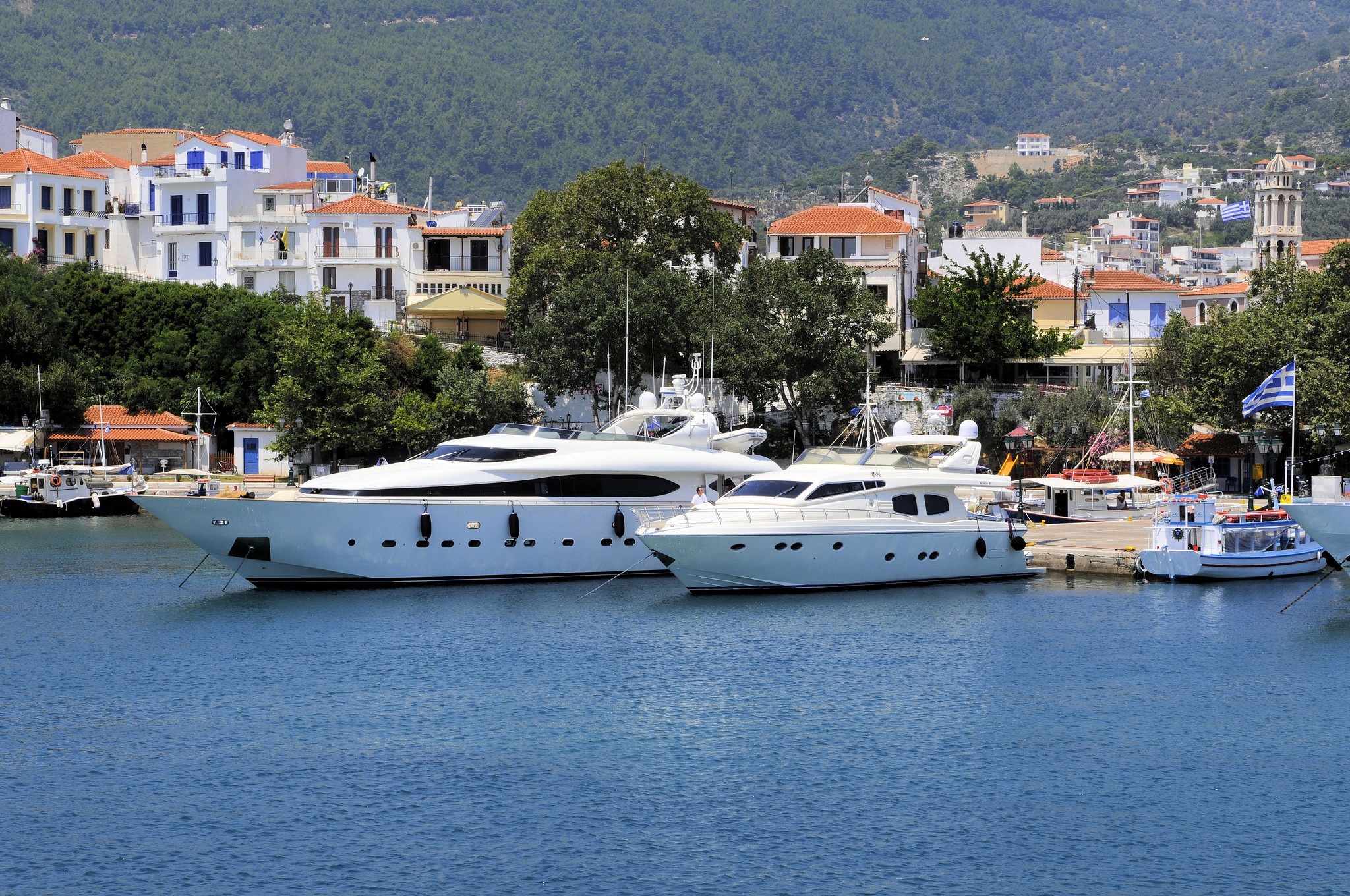 Skiathos (Flickr: Son of Groucho)
Skiathos in the northwest Aegean sea is the westernmost island in the Northern Sporades. Just 7 miles long and 4 miles wide, its jagged coastline is made up of inlets, capes and peninsulas. Flying into Skiathos makes access easy, and one can escape to the islets of Tsougriaki, Maragos, Arkos, Troulonisi or Aspronisi. The island's natural beauty and 60 odd beaches have made it popular with tourists and hosting some of the filming of Mamma Mia really puts it on the map, making its whitewashed houses and red roofs known to the world! In addition to medieval and Byzantine castles and monasteries, the island is home to the swanky Skiathos Princess Resort with everything families can dream of, including a host of kid-friendly activities at their 'action station' where kids can dress up and even have drama workshops with professional actors for the perfect Mermaids and Princesses or Knights and Pirates adventures!
Skopelos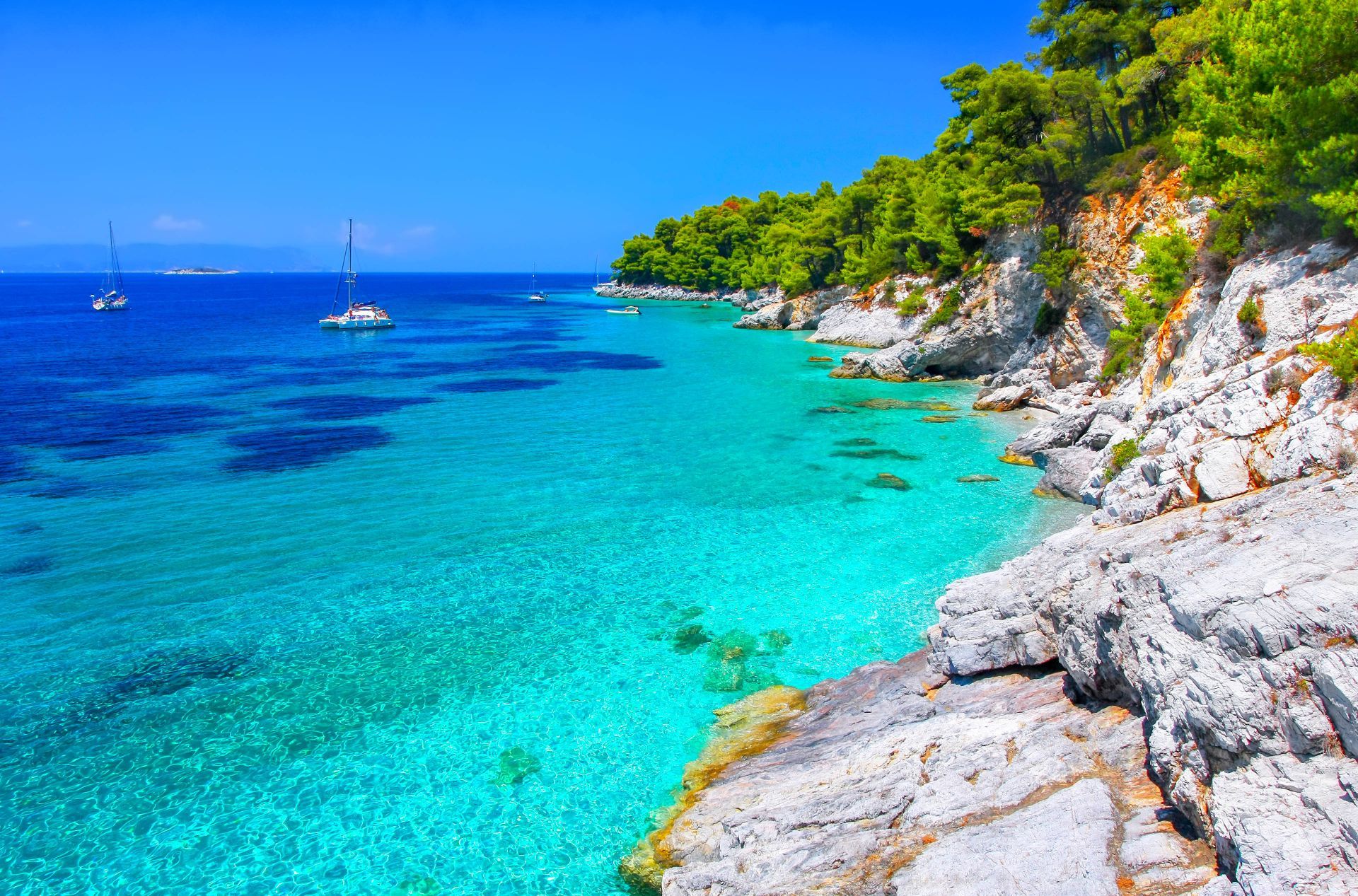 Skopelos (Photo: Skopelos)
Skopelos sits in the western Aegean Sea. Also famous for having hosted the Mamma Mia movie, it retains a lot of authentic charm even though we all will recognize its tiny church on the cliff-top! Rocky cliffs, pine forests and clear turquoise waters make it a natural paradise ideal for a family vacation. Tour the island by jeep, visit the multitude of quaint churches and monasteries, or simply relax on one of the many beaches. Skopelos Town is a must, with its topsy-turvy streets, tavernas in abundance and friendly stray cats! To sleep in style, check into the new Adrina Resort where you'll find a spa, restaurants and a seawater pool, as well as babysitting services and a playground on site for the kids.
Corfu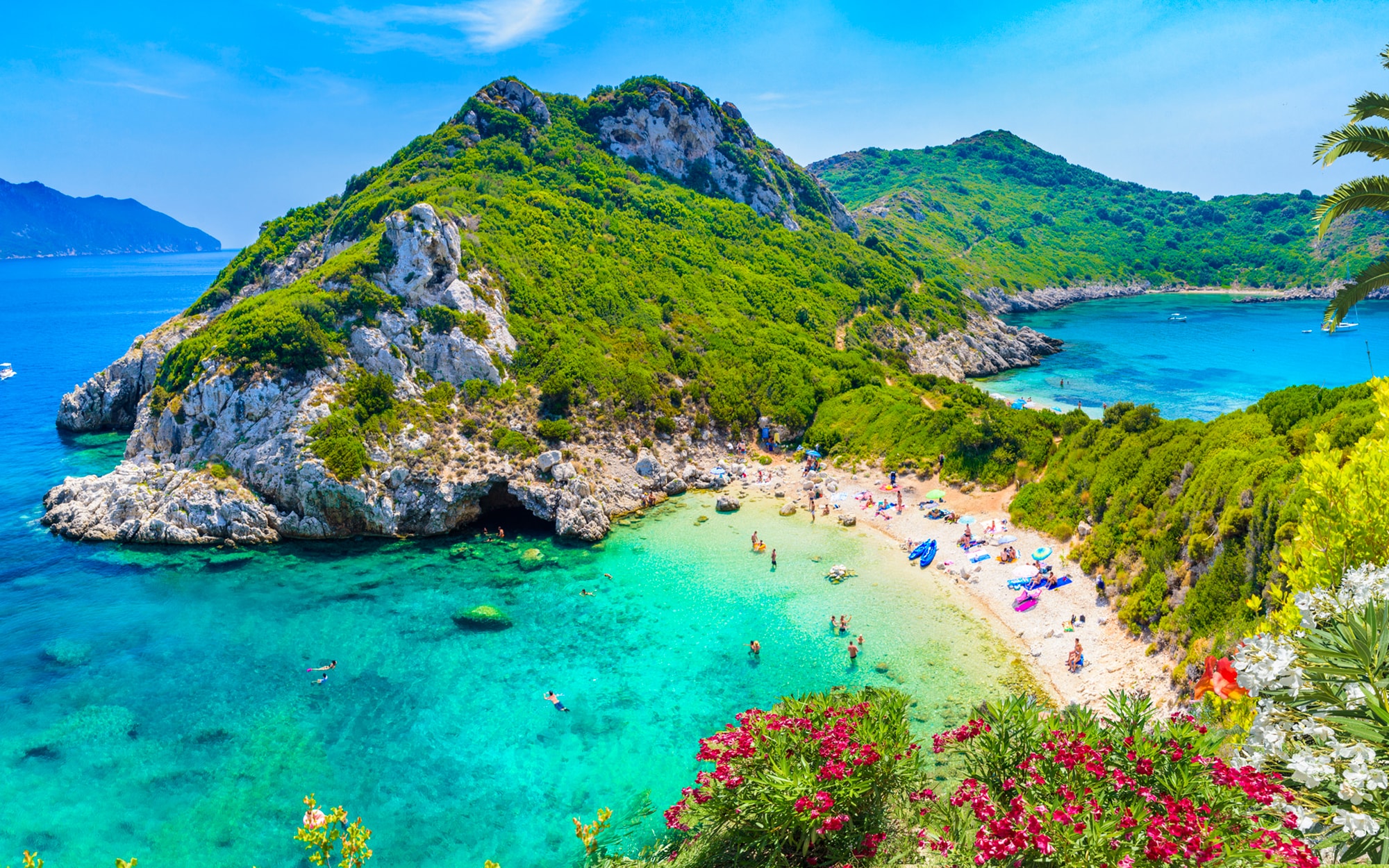 Corfu (Photo: Balate Dorin)
In the Ionian Sea, Corfu is one of the better-known Greek Islands. Steeped in history and in mythology, its name itself – Kerkyra – is representative of powerful water gods Poseidon and Asopos, while the locals are named Phaeacians after Korkyra and Poseidon's child Phaiax. Beaches, sunshine and great Greek food await, as well as the usual Greek family-friendly hospitality. What's more, you can visit historical sites like the Old Fortress or the Achillion Palace, take adventurous boat or biking tours, and later just relax at one of the island's stunning beaches. The family-friendly MarBella Corfu Hotel recently underwent a revamp and now offers many two bedroom family suites as well as a kids' pool, crèche, babysitting and kids' clubs ranging by age group.
(MORE: Go Now! Top 10 Historical Attractions to See in Europe)
Satorini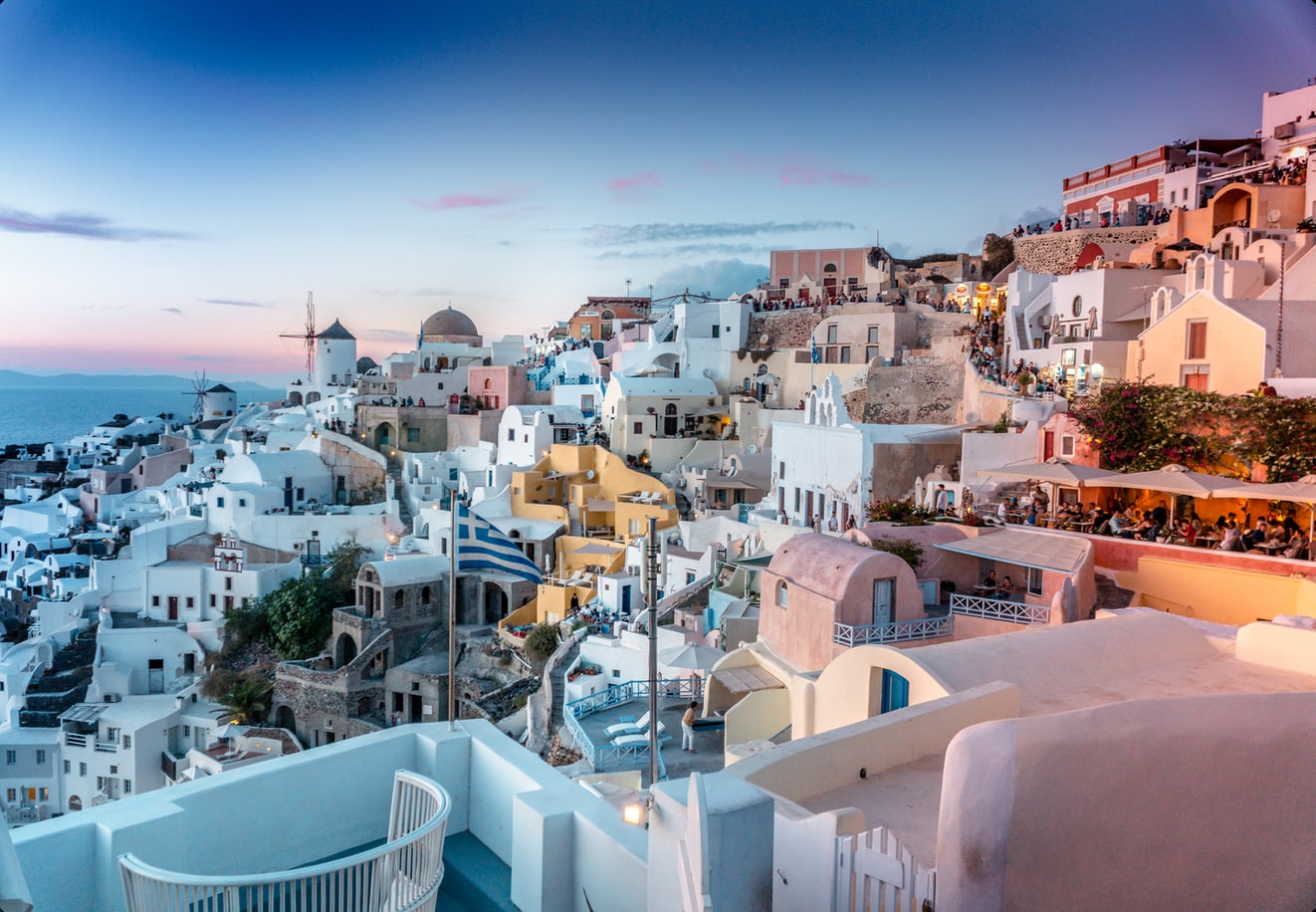 Santorini (Photo: Heidi Kaden)
Santorini lies in the southern Aegean Sea. The largest island of a small, circular archipelago that goes by the same name, it's the southernmost Cyclades island covering 28 square miles. Destroyed by a volcanic eruption in the 16th Century BC, the rugged island has a unique landscape blending topsy-turvy villages clinging to cliffs, underwater craters and black, red and white lava pebbled beaches. Santorini's most recognisable sights are probably the white-washed, cubist houses of towns like Fira and Oia with their azure blue domes. Book a room at the Santorini Princess, located between Oia and Imoverigli, for air conditioning, great views, beautiful décor and a kid-friendly heated pool – great for off-season visits!
Rowena Carr-Allinson contributed this to MiniTime. Since the arrival of her son in 2011, she has taken him everywhere from Bangkok to NYC, writing family friendly articles en route.