Things to do in Munich with teens
By Holly Rosen Fink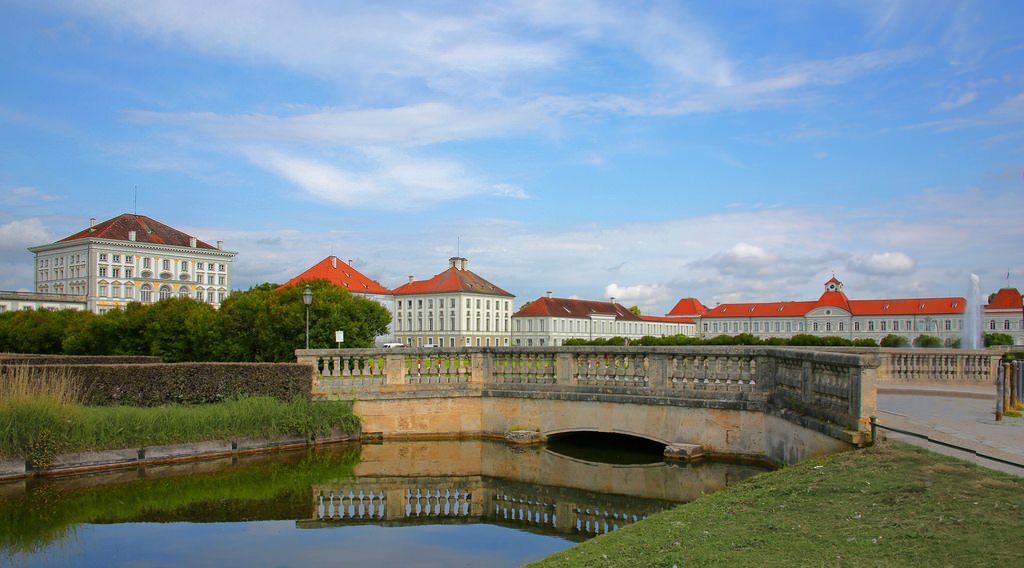 Nymphenburg Palace is one of Munich's historical sites to visit with teens. (Flickr: Rennett Stowe)
There are so many things to do in Munich. The city is truly one of the best vacation ideas for families with teens. In addition, it's easy to get around on foot. there is the U-Bahn subway system and a network of trams, the hotels are affordable, and traditional Bavarian cuisine is terrific.
Traveling to Munich with teens is both an educational and exciting experience. The capital of Bavaria is full of vacation ideas for families. There are palaces, gardens, an old city, farmers markets, and things to do with teens. There's also plenty of beer gardens for parents. Best of all, Munich's historical sites that appeal to older kids are situated all over the vast city. It's a very family-friendly city, full of good cheer, making it a pleasure for anyone to explore, even grumbling teenagers!
Narrow down your list of great things to do in Munich with teens. We have compiled a list of Munich's historical sites that the teens in your family will appreciate. So gather the troops, join a hop-on/hop-off tour like City Sightseeing Munich if you like, and get ready for a trip back in time.
(MORE: 20 Oldest Cities in the US for Young History Buffs)
Looking for unforgettable vacation ideas for families comes easy in a historic city such as this. One of the best things to do in Munich is to learn the history of the Nazi party; the older kids will certainly want to. The Munich Documentation Centre for the History of National Socialism is the place to do exactly that. It's one of Munich's historical sites that can't be missed. The center, built on former headquarters of the National Socialist Party, addresses Munich's past as well as as the Holocaust. Exhibitions trace Nazism's rise in the city and its consequences. There is an entire floor dedicated to interactive multimedia exhibits, ranging from thematic history trails to audio guides created by students at local schools.
Tip: Be prepared for questions from your teens. Adolescents often and rightfully ask what the distant Nazi past has to do with their own lives. There are parallels with the present that are relevant, but there are also basic differences between the Hitler era and present-day Germany.
A visit to Dachau Concentration Camp Memorial Site is a powerful and emotional experience for adults as well as teens. It's definitely one of the most important of Munich's historical sites. Built in 1933, this first Nazi concentration camp of its kind offers a compelling look at Nazi horrors. The museum, the chilling camp-inspired art and original signs, the reconstructed barracks, the gas chambers, the cremation ovens, and the memorial shrines will teach your teens about Hitler's intended meaning of fascism.
Tip: Take a train from central Munich direct to Dachau. There is no need to take an all-day tour. On arrival, pick up a mini-guide and check when the next documentary film in English will be shown. Also, find out when the English-speaking tours are in advance and join one. You'll see other teenagers on these tours.
The beautiful Nymphenburg Palace (Schloss Nymphenburg) was the pleasure palace of the kings and electors of Bavaria once upon a time. The palace itself is a 17th century Baroque confection, with halls and apartments in gold and white. It also boasts sprawling gardens and canals to wander around. Teens can view rooms that are decorated in their original Baroque style. Some, however, were redone in Rococo and neoClassical style. It's easily the most stunning of Munich's historical sites.
Tip: The park is free. Separate tickets are available for the Palace Apartments, the Marstall Museum, and Park Palaces (smaller palaces located in the park itself). There is a combination ticket for all three. If you're looking for a hotel close to the Palace, check out Hotel Laimer Hof in the heart of Munich's Nymphenburg district. It's near many restaurants and bars, as well as Germany's largest beer-garden, the Hirschgarten.
If you're looking for more active vacation ideas for families in Munich, the Olympiapark is a must see. It was constructed for the 1972 Summer Olympics. It was the scene of one of the darkest days in Olympic history—in 1972, terrorists took Israeli athletes hostage and 16 people were killed. However, it now offers prime spots for relaxation, sports, dining and entertainment. Teen will enjoy seeing a giant table football game and original exhibits from the 1972 Olympic Games as well as from the Football World Cups held here in 1974 and 2006.
Tip: The view from the top of the Olympic tower is breathtaking so a trip up is necessary. There is a memorial to the 1972 victims that is worth seeing outside the stadium in the form of a stone tablet at the bridge linking the stadium to the former Olympic Village.
(MORE: Go Now! Top 10 Historical Attractions to See in Europe)
The Deutsches Museum is another great option for things to do in Munich with teens, especially if you're particularly interested in Munich's historical sites. It's the world's largest museum of technology. It covers more than 50,000 square meters and displays 17,000 artifacts. Founded in 1903, the museum's departments are well arranged with clear explanations, which enables visitors to easily follow the development of each scientific discipline and field of technology. It boasts cutting-edge displays of scientific apparatus and fascinating demonstrations and experiments. Highlights include a number of rare German aircraft, like the vertical-take-off Dornier Do 31 transport plane, and several early military jet aircraft. A vast collection related to land transportation covers everything from bicycles and cars to trains, including pre-1900 motor vehicles such as an 1885 Daimler Maybach as well as vintage railway engines.
Tip: English language guided tours are available with advance booking.
Holly Rosen Fink of The Culture Mom contributed this to MiniTime. She is a full-time marketer living in Larchmont, NY with her husband and two children.