Volcanoes, rope swings, and lush lazy rivers in paradise
By Katrina Brown Hunt on Mar 17, 2014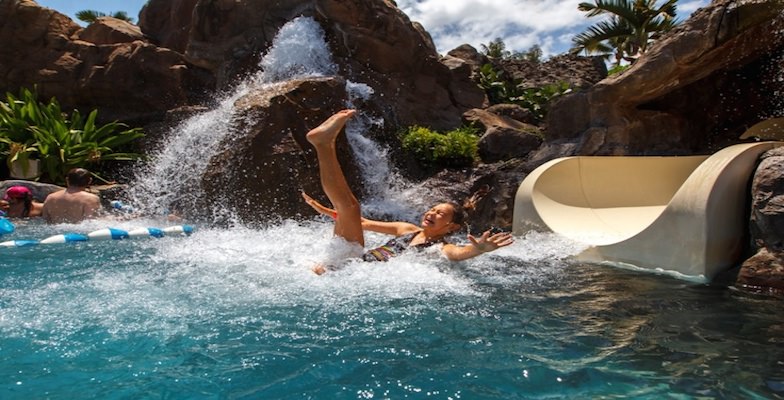 Maui is home to naturally perfect waves, idyllic beaches, fairytale-worthy waterfalls—and some pretty fabulous waterslides. The second-largest of the Hawaiian islands, Maui boasts the splashiest resorts, which dedicate the most real estate for slides, lazy rivers and even watery barrel rides. Here are six hotels where the pools and waterscapes give that surf a run for its money:
Grand Wailea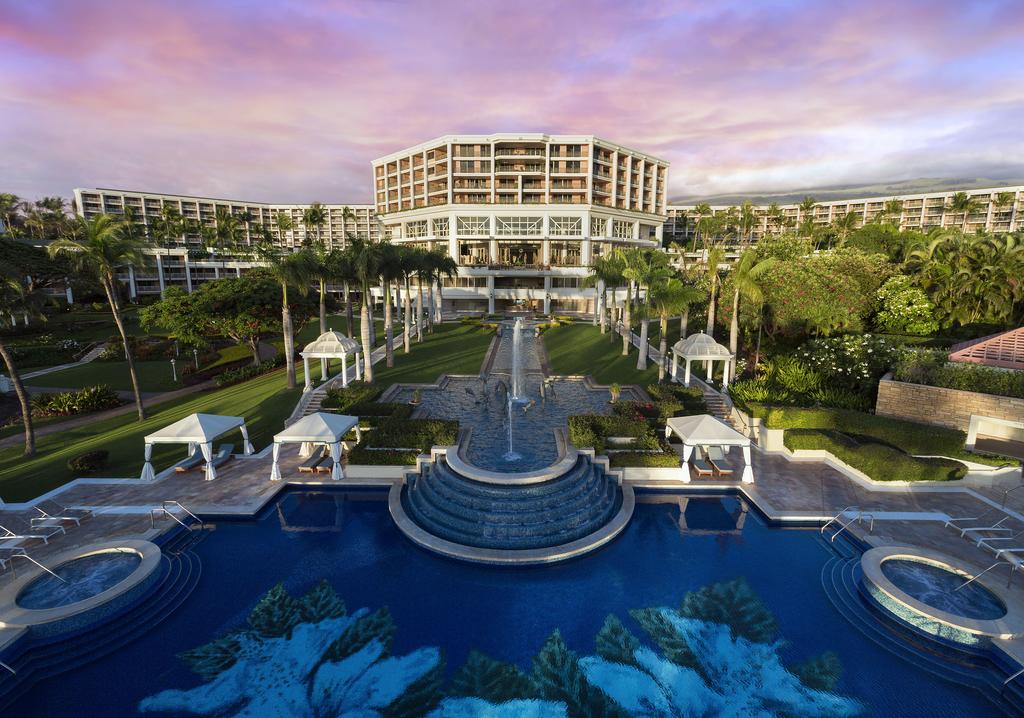 The Caribbean may have Atlantis, but Hawaii has the 780-room Grand Wailea and its king-sized water complex, the Canyon Activity Pool. It's comprised of nine pools on six levels, connected by lazy-river currents. There are six waterslides—four of which are intertwining—plus a sandy beach, Tarzan-style rope swing, six waterfalls, caves, an infant pool and even a "volcano"-enclosed, water-powered elevator. The newest feature is the Fishpipe, a unique, rotating barrel ride that in 90 seconds feels like a ride down a mile-long slide. Grownups, meanwhile, can lounge at the 4,850-square-foot, 2.2-million-tile Hibiscus Pool, with a giant inlaid flower mosaic on the floor. When it's time to dry off, the resort has a huge kids' camp, video arcade, Playstation room, karaoke lounge, and small movie theater.
(MORE: Find kid-friendly attractions on Maui.)
Hyatt Regency Maui Resort & Spa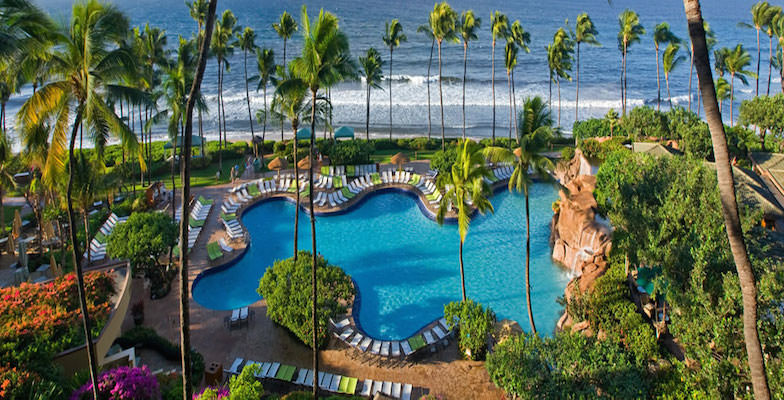 Hyatt Regency Maui Resort & Spa
Who knew that volcanoes could be so festive? The Hyatt Regency Maui sits on 40 beachfront acres and has the Napili Pool featuring an enclosed, "lava tube" water slide, swinging rope bridge and 3,000-square-foot Keiki Lagoon, which has a sandy beach, 18-inch-deep pool, sand island for castle-building, 25-foot waterslide and lava rocks that occasionally mimic a low-impact volcano. The resort grounds are also home to flamingos, swans, parrots, and penguins.
(MORE: View a family trip plan: 4 days on Maui with kids.)
Westin Maui Resort & Spa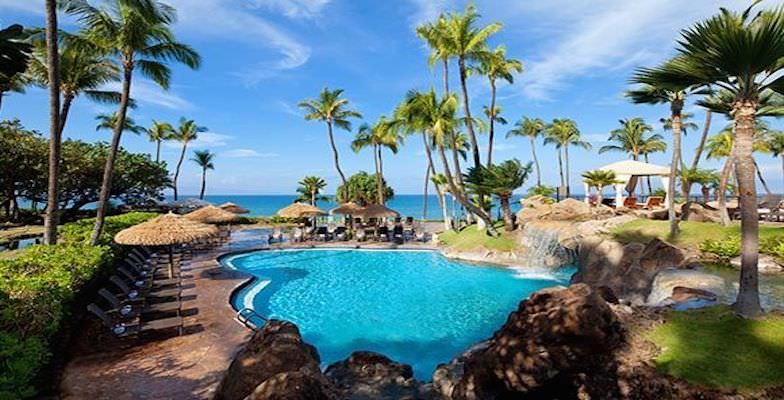 The 759-room Westin resort on Ka'anapali Beach has a sprawling, 87,000-square-foot aquatic playground that is home to five pools on multiple levels, connected by a variety of waterslides, walkways and stairs. The centerpiece is a 120-foot slide, built into a hillside and sporting 270-degree twists and a 23-foot drop. The pool area also offers inflatable flotation rings, which the kids can personalize with magic markers.
Four Seasons Resort Maui at Wailea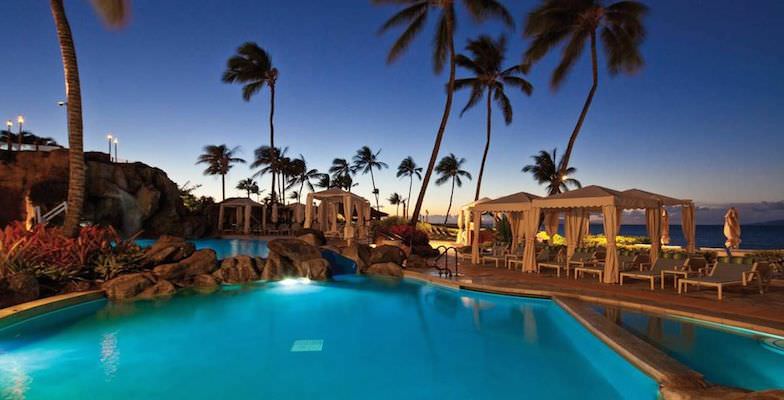 When you aren't discreetly looking for celebs at this A-list-magnet, you can play in one of the Four Season's three pools, including the showpiece Fountain Pool; the grown-ups only, infinity-edged Serenity Pool; and the kid-friendly Waterfall Pool, whose two tiers are linked by a slide and which features a kiddie pool. The resort also scores a bonus with its free kids' club, where keiki can practice lei-making and ulu maika, or Hawaiian bowling. There's also a complimentary games room and free video rentals.
Fairmont Kea Lani
The Moorish-themed, all-suites Fairmont Kea Lani resort sits on 22 tropical acres and has three swimming pools: one adults-only pool and two activity pools connected by a 140-foot waterslide. Families have plenty of room to spread out in the guestrooms, which start at an extremely spacious 840 square feet. The hotel also offers a popular canoeing tour, where you learn paddling basics as well as traditional ocean-navigating chants.
Katrina Brown Hunt contributed this to www.MiniTime.com.