Midwest with kids
By Jody Halsted
Vibrant fall colors make Ludington a perfect backdrop for family-friendly outdoor activities. (Courtesy Todd and Brad Reed)
Perfection could be defined as autumn on a Midwest lake. Warm days give way to cool twilight that seems to last for hours. Brilliant sunsets, brushed with hues of bright foliage, reflect upon a mirror of still water. And fun family-friendly festivals celebrate the bounty of harvest in America's heartland.
Welcome the change of season at one of these spectacular Midwest lake destinations.
(MORE: Safest Cities in the World to Travel with Kids)
Lake of the Ozarks, Missouri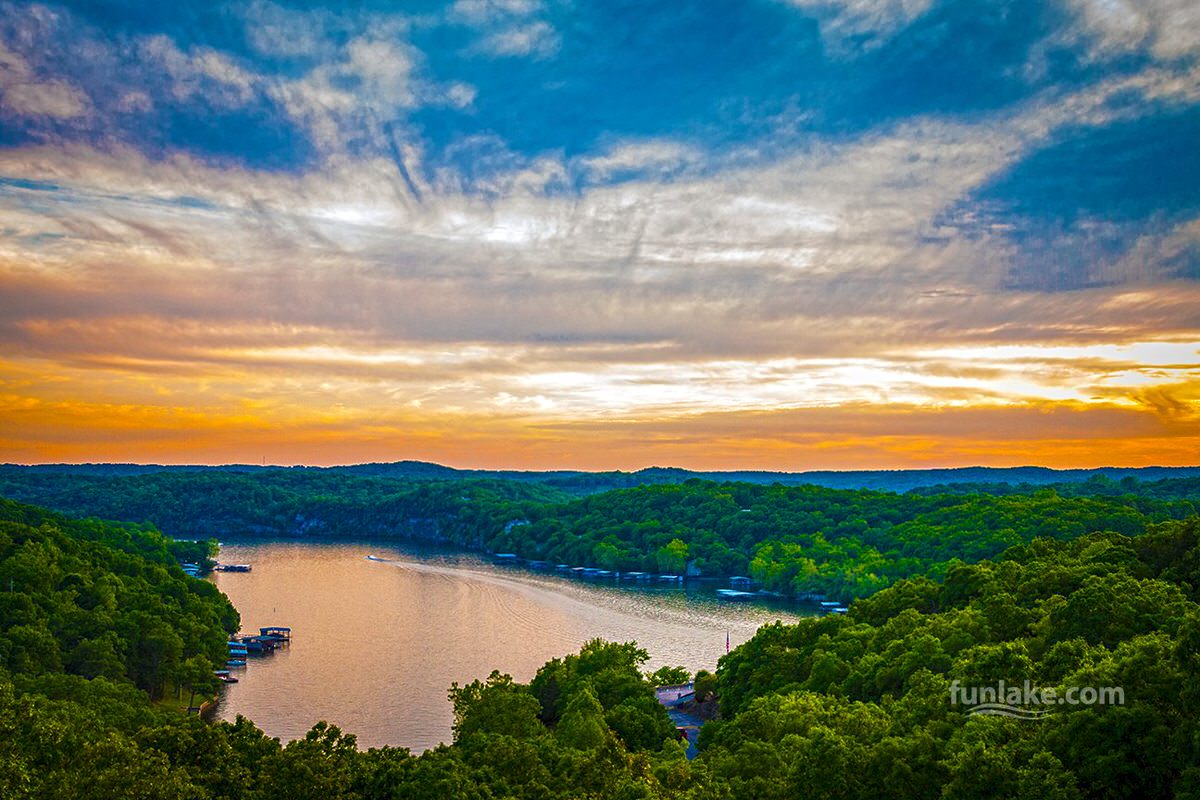 Lake of the Ozarks in Missouri is known for family-friendly recreational activities both on and off the water. (Courtesy Lake of the Ozarks )
This 92 square mile lake in central Missouri is known for family-friendly recreational activities both on and off the water. Chartered cruises, helicopter tours, trail rides and zip lines combine fall foliage with family fun, while dozens of fall festivals celebrate local traditions and bountiful harvest.
Celebrating everything from turkey to apples to sweet corn, and featuring fun family activities like parades, live music and petting zoos, your Ozark options are nearly endless. Two great options: Pump up your adrenaline at the Lake of the Ozarks Airshow where military aircraft and aerial acrobats thrill spectators on the ground. Or join a true small-town festival at the Laurie Hillbilly Fair with a parade, carnival, local food and games.
Clear Lake, Iowa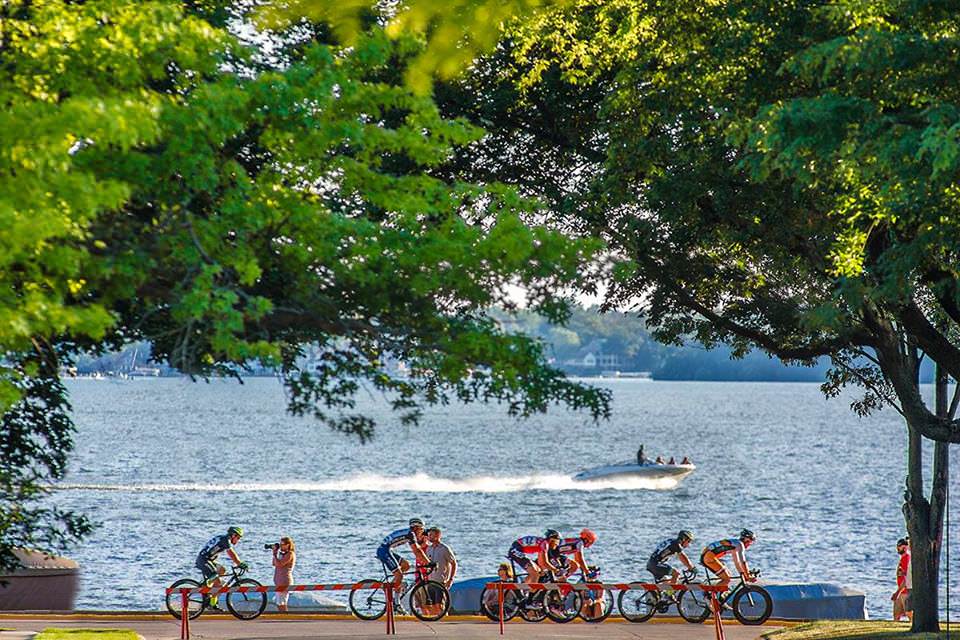 Iowa's Clear Lake is a fall haven for families. (Courtesy Clear Lake Area Chamber of Commerce )
This north-central Iowa city sits along Interstate 35, making this an easily accessible destination. A summer haven for vacationers, Clear Lake turns up the charm as the days get shorter with family-friendly events and activities. Hike through fallen leaves in the nearby state parks or rent a beach cruiser for an idyllic ride around Clear Lake. Take a cruise aboard the historic Lady of the Lake paddlewheel boat before stepping back in time with a visit to the Iowa Trolley Park Railroad Museum or the Clear Lake Fire Museum.
Fall festivals celebrate antiques and art before peaking with a Harvest Festival and Fall-Eye Fishing Tournament the first weekend of October. Haunted hikes at the D&D Ranch venture through a 1800s ghost town and a forest through the end of October.
Kenosha, Wisconsin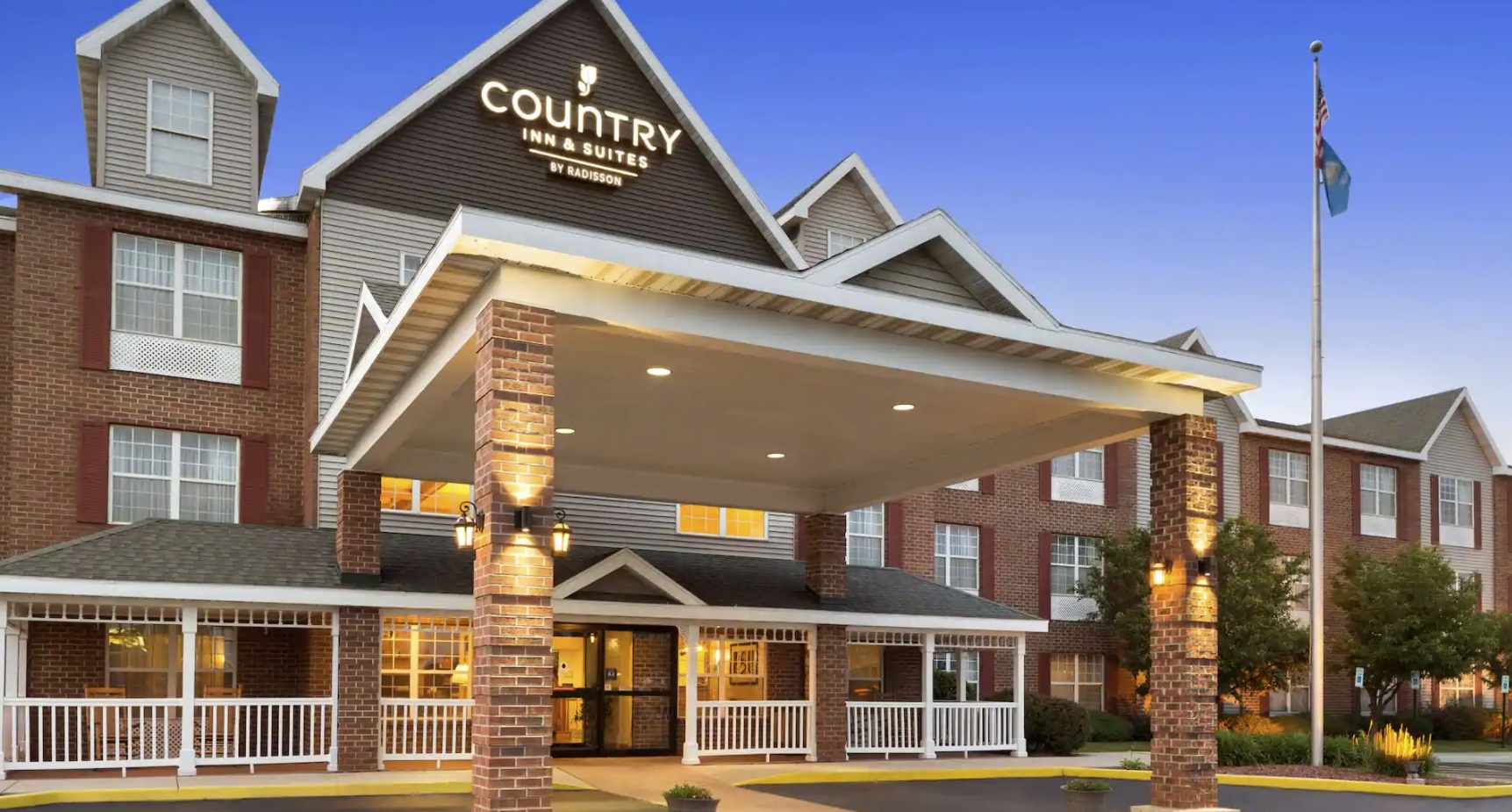 Kenosha, Wisconsin is a fantastic place for a family fall vacation. (Courtesy Visit Kenosha)
Nestled along Lake Michigan's western shore, Kenosha is an easy drive from both Chicago and Milwaukee – and well worth the journey from further afield. Fall celebrations kick off Labor Day weekend with Cheese-A-Palooza and the Kenosha Class Cruise-In on the downtown harbor. Soon after, the fall produce season is in full glory with the opening of the Jerry Smith Produce and Pumpkin Farm as well as two Oktoberfest celebrations.
As fall colors peak, you can enjoy the Fall Festival in Library Park and dress up for family-friendly Halloween night hikes at the Pringle Nature Center guided by moon or candlelight.
Ludington, Michigan
On the eastern side of Lake Michigan, Ludington's natural beauty and small town vibe appeals to those searching for a fun-filled family getaway. Vibrant fall colors, enhanced by brilliant autumn sunsets, make Ludington a perfect backdrop for family-friendly outdoor activities including paddling, cycling and hiking. For a truly unique fall tour, take a wagon ride through Amber Elk Ranch. Or enjoy a relaxing afternoon drive along the local Agricultural Trail, which includes 17 stops filled with the bounty of local harvest.
Fun festivals in the area stretch through the end of October. Historic White Pine Village comes to life during Lumber Day, downtown Ludington hops during the Octoberfest Music and Craft Beer Festival, and the county fairgrounds become 'haunted' as Halloween approaches.
(MORE: The Real California: 5 Must Visit Places in the Golden State with the Kids)
Brainerd Lakes Area, Minnesota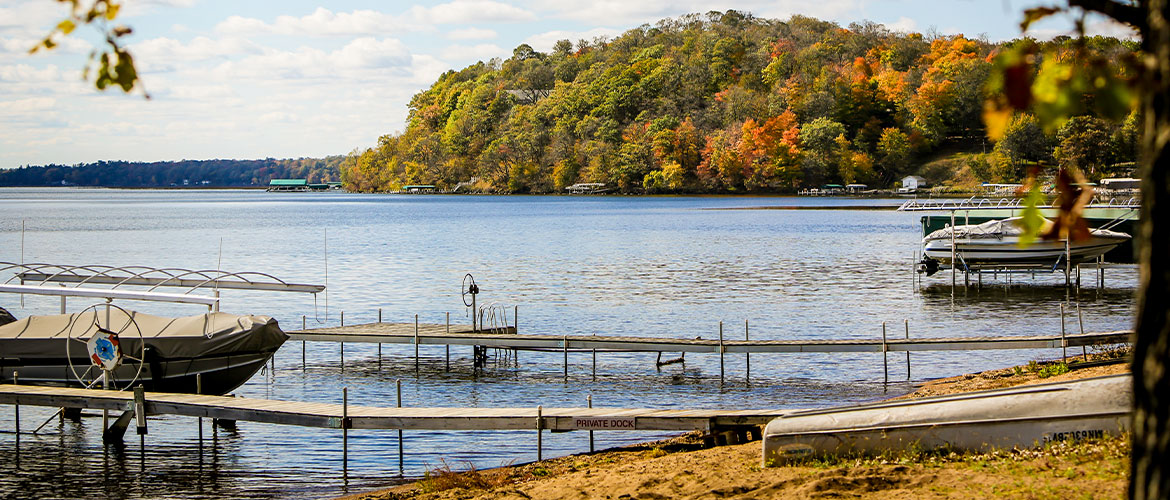 Family-friendly Brainerd Lakes is all about enjoying the outdoors in the fall. (Courtesy Explore Brainerd Lakes )
This year-round lake getaway is stunning in the fall when temperatures and crowds are both mild. The tales of Paul Bunyan are easily believed as you drive the Paul Bunyan Scenic Byway or cycle the Paul Bunyan State Trail as the leaves make their colorful changes from late September thru early October. Add a visit to This Old Farm Pioneer Village and Paul Bunyan Land to bring the legend to life.
This family-friendly area of Minnesota is all about enjoying the outdoors so include a bit of adventure with your outdoor explorations by taking a horseback, ATV, or zipline tour.
Jody Halsted of FamilyRambling.com contributed this to MiniTime.