New York City with teens
By Holly Rosen Fink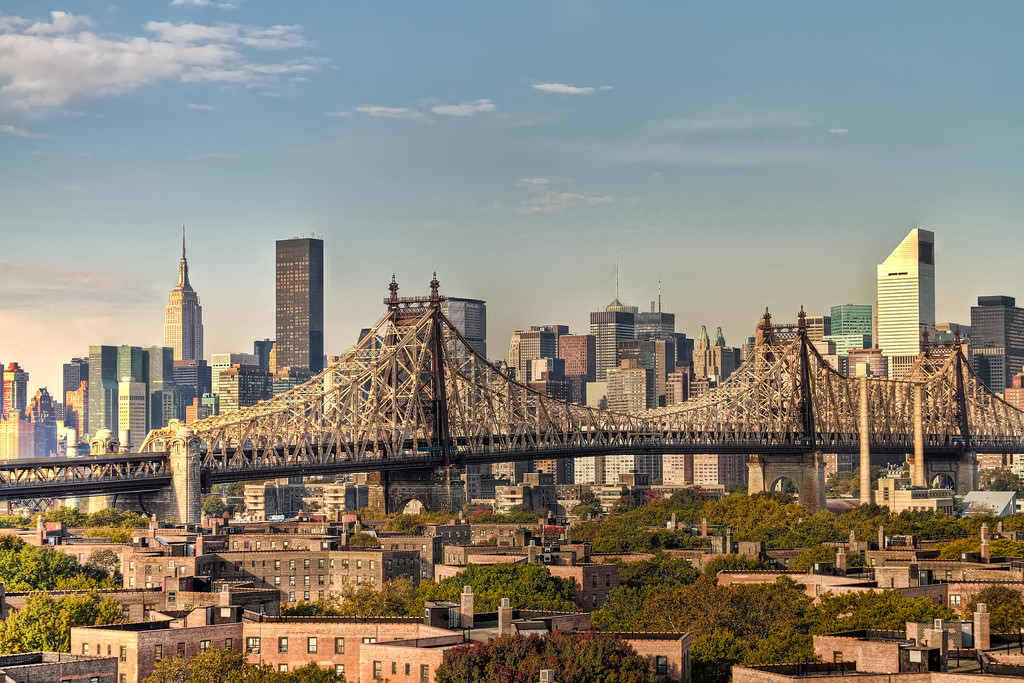 Spend a perfect weekend getaway in NYC with your teens. (Flickr: hjjanisch)
There is nothing like a weekend in New York City for a teenager. Full of things to do with teens, the city is a sensory overload, but in a good way. It's a lovely diversion from everyday life, and certainly an exciting one. Teens who crave a dose of culture and street life will appreciate a short jaunt. There's great food, plays, shopping, and even just view of the skyline from a hotel window.
Visiting NYC also gives parents and their teens time to reconnect with each other. If you're like Lorelai and Rory from Gilmore Girls and get along like two friends, you'll bond over everything.
Here's a great way to spend a perfect weekend getaway in NYC with your teens.
(MORE: Travel Itinerary: Things to Do in New York City)
Day One: Art and Parks
The city oozes things to do with teens, which makes it the perfect weekend getaway, so plan each day accordingly. One of the best places to visit in NYC is the High Line. It's a great place to start on day one, and completely free. It's a public park built on a historic freight rail line elevated above the streets of NYC. There are lounge chairs to lie on under the sun as well as nature walks, dance performances, and art installations.
Afterwards, head to Chelsea Market for a plate of hummus or other Israeli dishes at Dizengoff. Be sure to hit Artists & Fleas for some shopping from local vendors. For a dose of art during your perfect weekend getaway in NYC, head to the Whitney Museum of American Art. Be sure to visit Samsung 837. It's a digital playground in the heart of the Meatpacking District and one of the best things to do with teens.
Pop into the Sugar Factory for a light bite in the evening. It's a teenager's dream with its menu full of sweet treats. Another dinner option: Cafe Mogador on St. Mark's Place. Teenagers will love the choice of mezze, couscous, salads, and tagines. It also has a seriously good vibe and a great spot people-watch. For dessert, head to Big Gay Ice Cream Shop for sublime cones, sundaes, or shakes. Or brave the long lines at Cookie Do NYC. Your teens can get their fill of various kinds of cookie dough in a cup.
Finally, if your teens have more energy, it might be a good time to introduce them to Independent cinema. Catch a movie at the Landmark Sunshine Cinema.
Day Two: Brooklyn
It isn't a perfect weekend getaway in NYC without spending a day in its most hip borough. On day two, hop a subway train to Brooklyn. Stop at Brooklyn Heights Promenade for the city's best views and photo opportunities.
Not far away is Shmorgesburg. The seasonal food showcase boasts a slew of creative vendors, open Saturdays in Williamsburg and Sundays in Prospect Park. Visit also the Brooklyn Flea Market, open on weekends year round. It's the borough's largest flea market featuring vintage, design, antiques, collectibles, and food.
Afterwards, a stroll around Williamsburg is a must. Explore its shops alongside a slew of hipsters. Finally, hop on a ferry to the Rockaways and have a taco dinner at Rockaway Beach Surf Club.
(MORE: 5 Kid-Friendly Beaches In New York City)
Where to Stay
The Muse, boutique hotel located on West 46th Street, is your best bet for a base during your perfect weekend getaway in NYC. Mere steps away from Broadway and Times Square, it's modern and stylish with bold pop-art pillows and silvery blue walls.
The Perks: From 5-6pm daily, the hotel serves hot chocolate, which teens will love, and complimentary wine for adults in the lobby. There are also specials that can make your visit cost-effective. Plus, it's within walking distance from a number of teen-friendly spots.
Tips: Teens will love being close to the Richard Rodgers Theater where "Hamilton" is playing, just a block away. Tickets aren't easy to come by, so plan ahead. Stop in the "Hamilton" pop-up shop across the street for swag from the show. You can put your teens in the room where it happens, or at least bear witness.
Holly Rosen Fink of The Culture Mom contributed this to MiniTime. She is a full-time marketer living in Larchmont, NY with her husband and two children.