Kid-friendly festivals to welcome the fall season
By Eileen Ogintz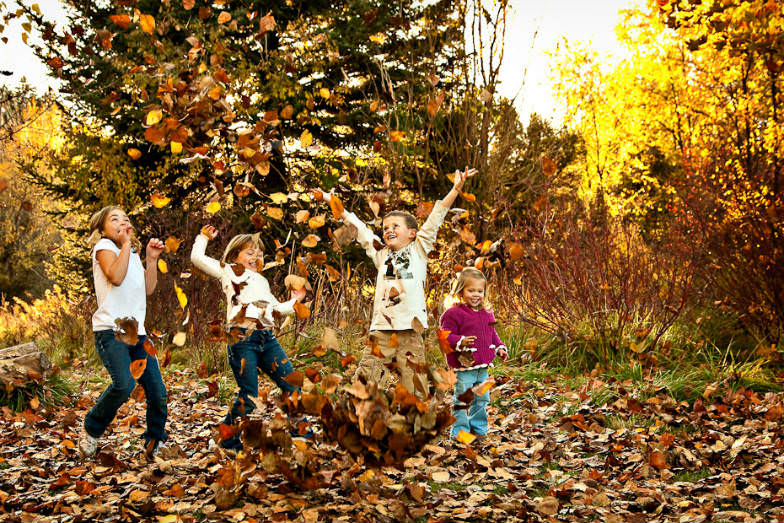 Welcome the fall season with festivals your kids will love. (Flickr: Seth Lemmons )
Apples pie eating contests…pumpkin smashing…luminescent bugs and even a cream cheese toss. Fall is festival season all over the United States with plenty of unusual fun activites, music and good eats to please everyone in the family.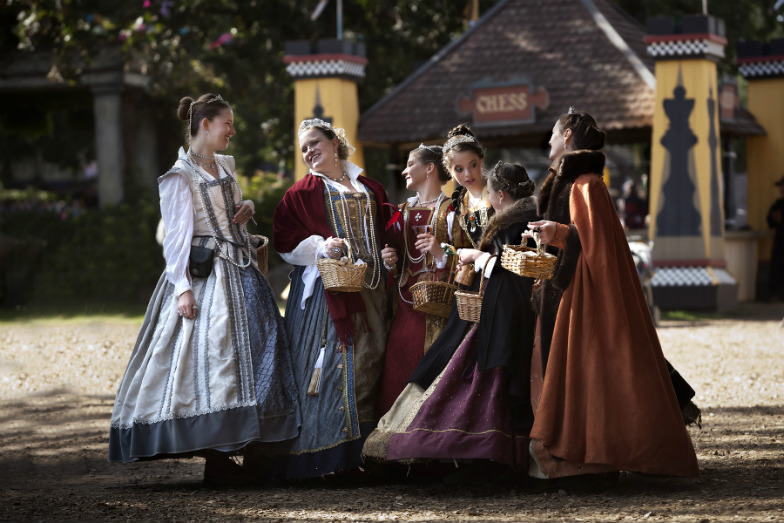 Minnesota Renaissance Festival (George Day)
The Minnesota Renaissance Festival in Shakopee, MN focuses on recreating a 16th Century fantasy kingdom. Here's the place to watch jousting contests, make fairy wands, wear a pirate hat, become a Knight of the realm or visit the mermaids. One of the most popular theme weekends (Sept. 6-7th) is the Annual Pet Fest complete with dog parade. The kids will like the Fair Wing Forest, the children's costume contest, the reptile petting zoo and scavenger hunts. Check out the Throne of Swords! Weekends Through Sept. 28
(MORE: Explore the Twin Cities while in Minnesota. Look for kid-friendly hotels to stay in Minneapolis.)
Cream Cheese Festival happens in Lowville, NY, home to the world's largest cream cheese plant, complete with milk tray relay, dress like a farmer, cream cheese toss. Kids can decorate a scarecrow or join in the Hay Bale Shot Put or Rock, Paper, Scissors contest. Sept. 20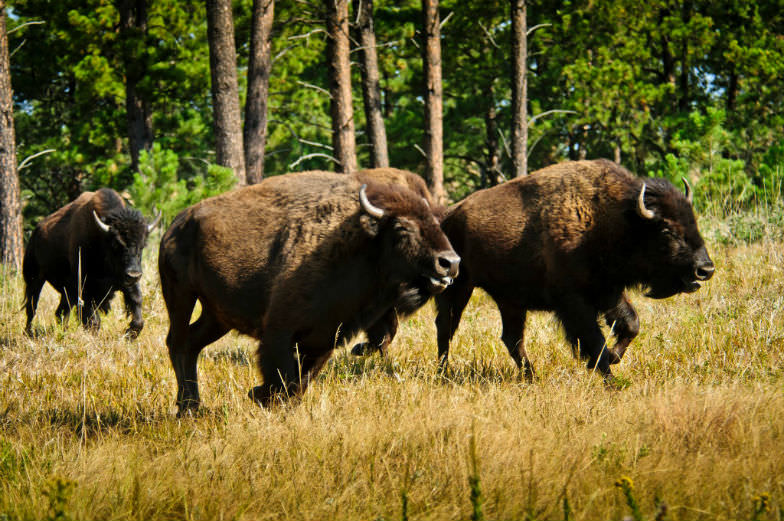 Buffalo Roundup in Custer State Park (South Dakota Tourism)
The 49th annual Buffalo Roundup in Custer State Park in South Dakota is the chance to see buffalo up close as park rangers in pickups drive alongside experienced wranglers on horseback as they round up the 71,000-acre park's herd of 1,300 buffalo. Afterward, you can watch the experts sort and vaccinate the herd. The Buffalo Roundup Arts Festival is in the park at the same time, with nearly 150 vendors offering fine arts, crafts and South Dakota-made products. Don't miss the Western and Native American entertainment and the Dutch Oven Cook-off, Sept. 27. Taste the dishes after they've been judged! Sept. 26 – 28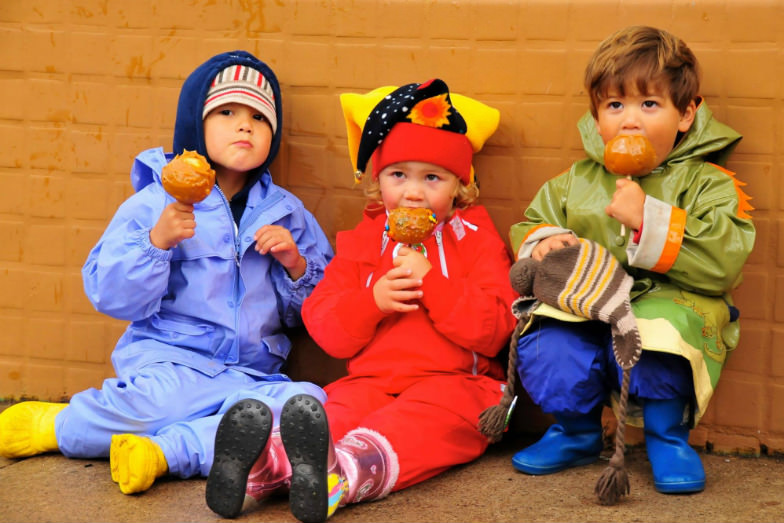 Bayfield, Wisconsin's Apple Festival (Bayfield Apple Festival )
Bayfield, WI celebrates its 53rd Apple Festival on Lake Superior with a lighted Venetian boat parade, grand parade, concerts, apple pies, tarts, caramel apples, cider, street performers, the chance to visit your choice of 14 local orchards where you can pick your own apples and pumpkins. There's of course an apple pie eating contest, a kid's carnival, street performers and boat cruises on the Apostle Islands National Lakeshore. Oct. 3 – 5
The Virginia Tech Hokie BugFest in Blacksburg, VA celebrates the science of entomology with a live Bug Zoo, haunted Bug House and luminescent bugs. There's the chance to watch cockroach races, try on a bee keeper's suit and guess how many crickets are in the box. Don't miss the flea circus! Oct. 11
(MORE: Find other kid-friendly attractions to see this fall season.)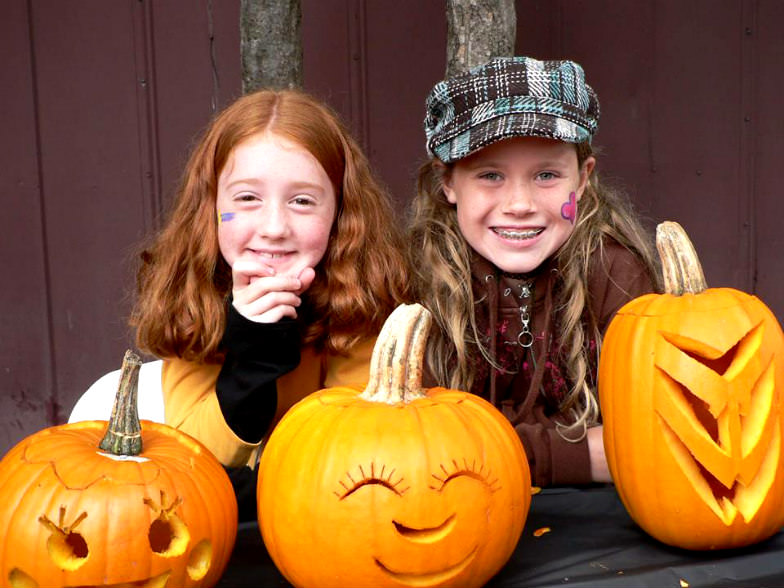 Half Moon Bay Pumpkin Festival (Half Moon Bay Pumpkin Festival)
Half Moon Bay, California, the World's pumpkin capital, celebrates everything pumpkin at the Art and Pumpkin Festival with the Safeway World Championship Pumpkin Weigh Off, the world's biggest pumpkin sculpture sculpted from a 1200 pound pumpkin, pumpkin carving for fun, music, smashing pumpkins competition, haunted barn and costume contest. There's lots of musical entertainment, including a Family Stage showcasing young performers and the Great Pumpkin Parade.
Visit Taking the Kids for more great ideas for a fall getaway with kids.
Eileen Ogintz, the author of The Kid's Guide series, contributed this to MiniTime.