Off the beaten family-friendly attractions in Prague
By Travelove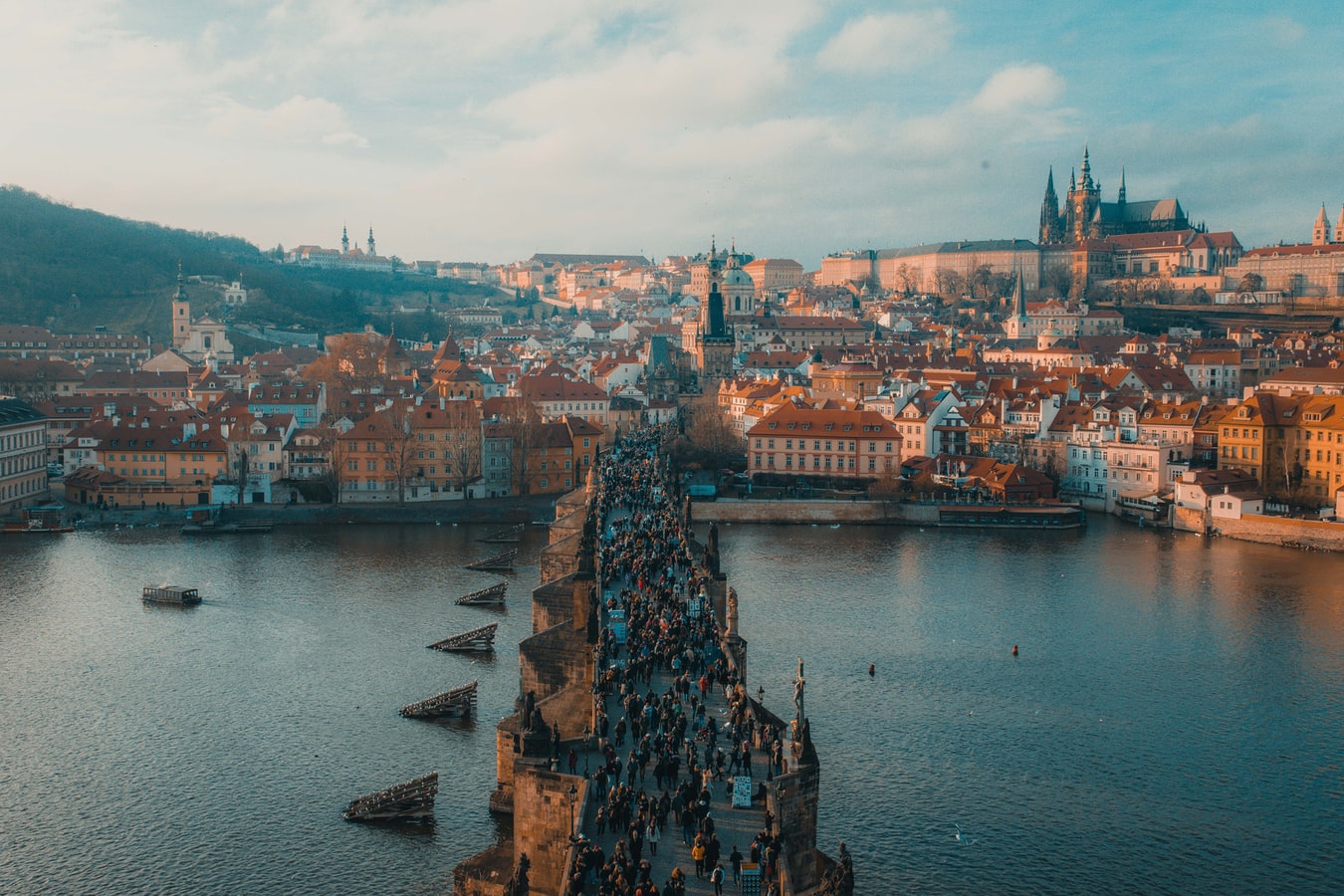 Family-friendly Prague (Photo: Anthony Delanoix)
Prague is no longer a city for drunken groups of men heading to clubs! The beauty of the city of a hundred spires in the heart of Europe can today be admired with your children, even when the weather is not completely what you were wishing for or you simply want to relax under a roof for a while. Cafés, museums, galleries and bakeries, all of these can be found in well-known spots in the city, but there are also secret ones that Czech parents seek out.
Below are great things for families to do to enjoy a few days in Prague, have a lot of fun and learn something too. Children won't get bored and parents will be amazed!
(MORE: Best Things to Do with Kids in Prague)
Paint Your Own Mug in Prague's Hippest Residential District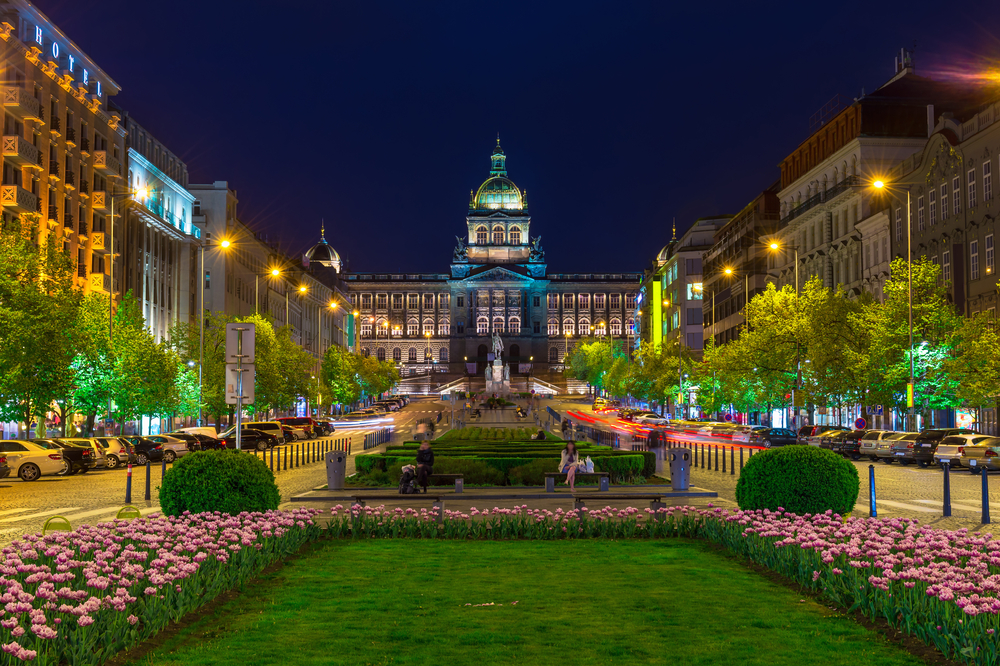 Wenceslas Square (Flickr: Catarina Belova)
Welcome to family-friendly Vinohrady, a district above Wenceslas Square that was an independent city, inhabited by only a few people, in the mid-19th century. Later, rich burghers began to build houses on the site of medieval vineyards, and today Vinohrady is a district of boulevards and decorated colored houses – a very desirable place to live.
An important feature along the way is kid-friendly Café Maluj on Korunní Street, which welcomes both big and small artists every day from two in the afternoon to ten in the evening, except on Mondays. For about 350 CZK ($14) you can select a piece of white ceramic, upon which kids can paint their impressions of Prague. Plan your visit to Maluj at the beginning of your stay in Prague, as the ceramics need to be fired in the kiln for a day before your creation can be used, making this a two-day memory.
Once you're artistically drained and you've let your legs rest, weather permitting, set off on a walk in the Vinohrady neighborhood. Go through Svatopluk Cech Park and around Jirího z Podebrad Square to the so called Žižkov Tower, the tallest building in Prague that comes adorned with big black babies climbing skywards, a design of the quirky Czech artist David Cerný. Under the Žižkov Tower sits a playground, a restaurant, and in the winter an ice rink with skate rentals for both kids and adults. Of course, you can also enjoy the view from the observatory at the top. Vinohrady is also full of charming cafés and restaurants where you and your children are welcome. For example, at the original Antonínovo Bakery, your children can observe how an original Czech loaf of bread gets made and what it tastes like just out of the oven.
A Secret Gallery in the Old Town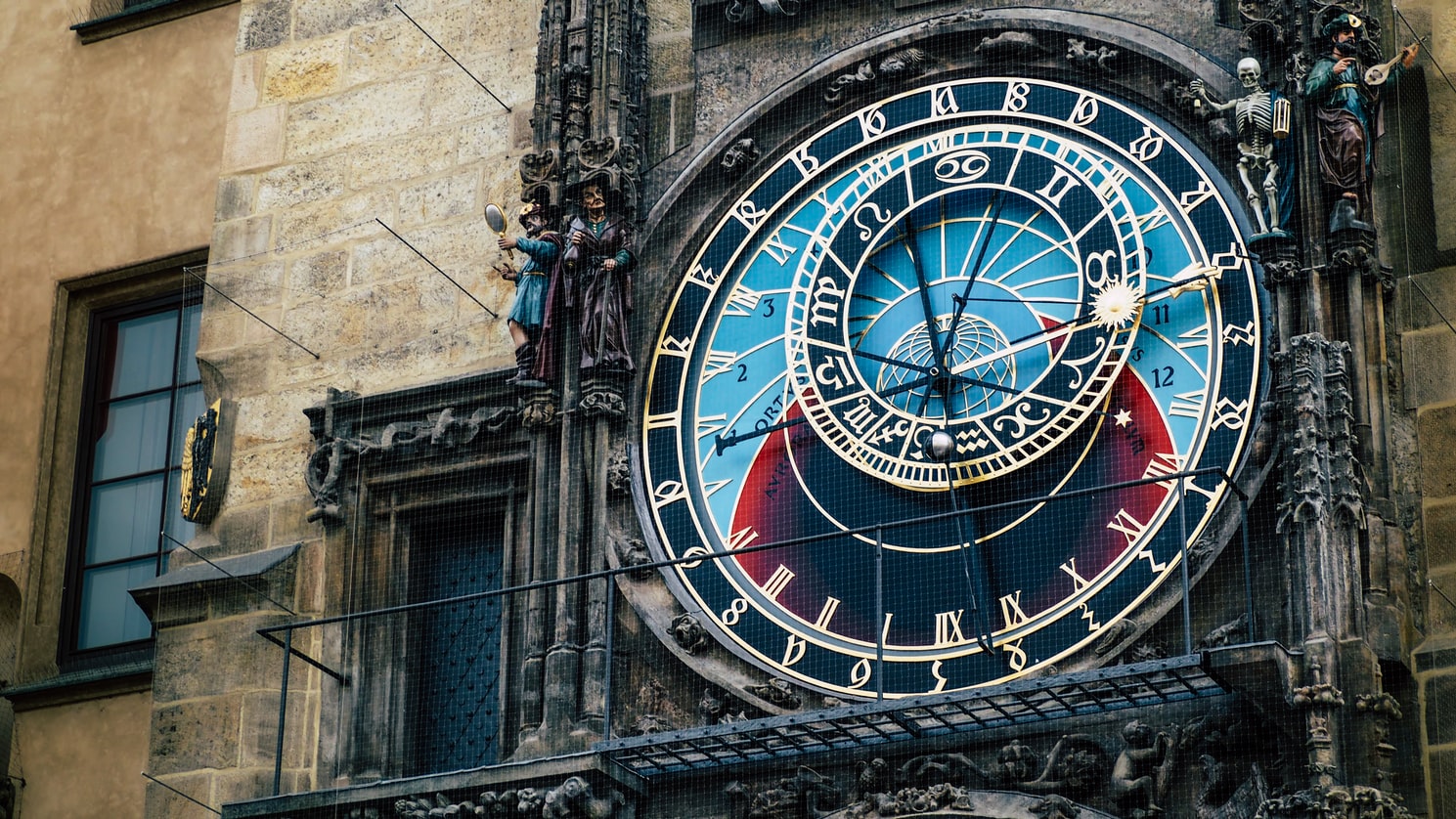 Astronomical Clock in the Old Town (Photo: Jack Hunter)
Let your children's artistic soul run wild at the next stop while wandering the oldest streets of Prague, this time in the heart of the city near the Old Town Square, home to the legendary Astronomical Clock. In the corner of the square, right next to the white Church of St. Nicholas, you'll find the Gud Gallery in another little square named after the author Franz Kafka. It is a perfect haven for families with kids if you want to take a moment to warm up or just take a break from seeing the sights. What should you expect? An awakening of your children's imagination and artistic senses! Touching exhibits in the Gud Gallery is not just permitted, it is more than welcomed! Kids can put the finishing touches on art pieces, build new ones or simply watch and play. Whether you have small children or preteens, it's the perfect place to have fun. The gallery is open every weekday except Monday afternoon, from two to six, and weekends starting at ten. Families with two children pay an entrance fee of 200 CZK ($8).
Bake Your Own Gingerbread
It's said that the best way to really experience the culture of a country is by meeting the locals and eating their food. You're sure to get both by having lunch or dinner in the home of a Czech woman named Bára. "For families with children, a special program has been put together, where children bake and decorate Czech gingerbread with Bára and get a taste of the local specialty – noodles with poppy seeds. From my own experience, I can confirm that the kids just love it, "says Katka Mikulková of Travelove, a travel agency that plans trips for families along with their entire holiday program in Prague. Gastronomic experiences complete a fantastic trip, but it can be hard to find ones that are suitable for children. Bára herself is a mom as well as a former chef of two prestigious Prague restaurants, so she's the ideal candidate for this family experience.
Go Inside the Movies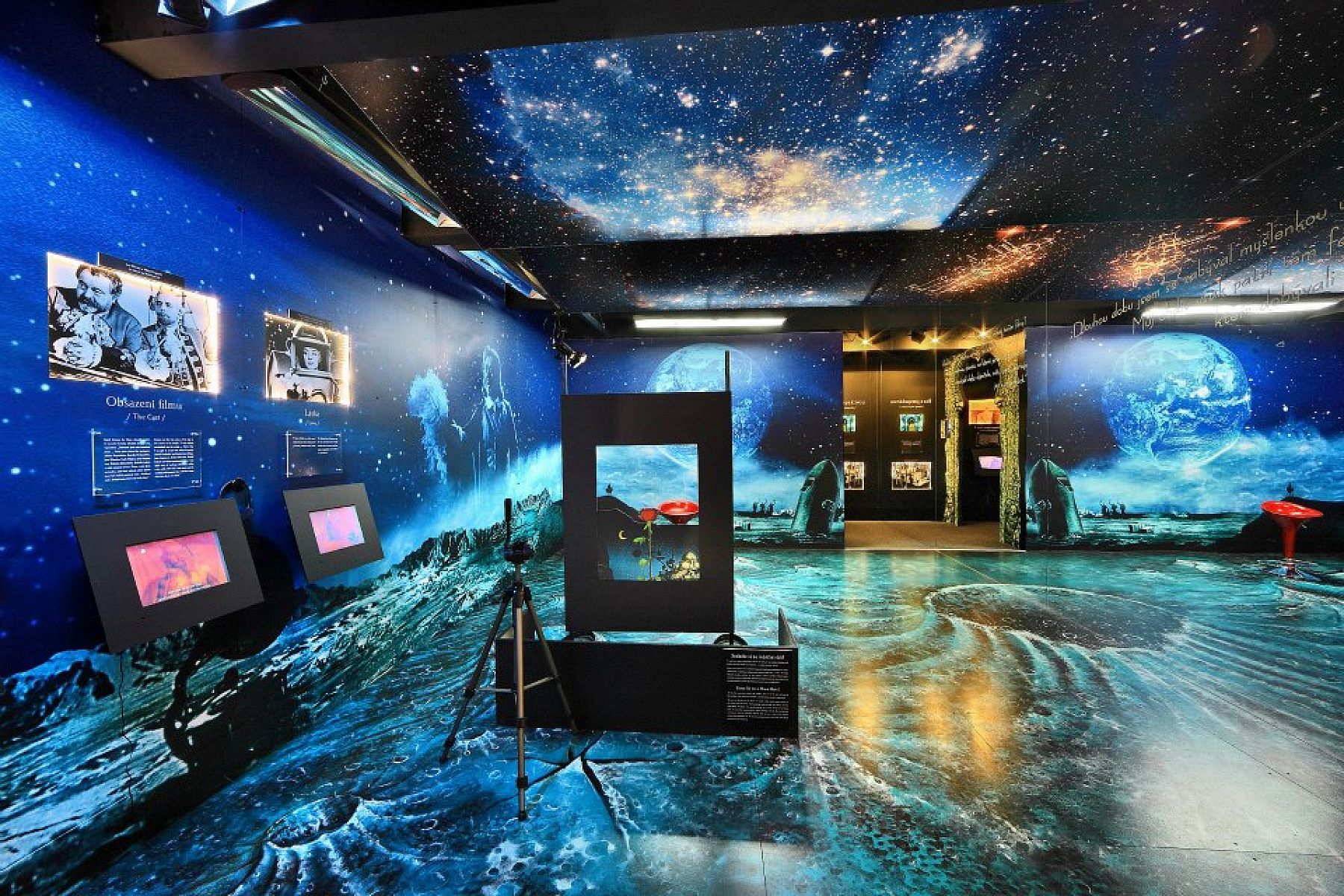 Karel Zeman Museum (Courtesy Karel Zeman Museum)
To visitors from abroad, the name doesn't mean much; but for Czechs, it is a legend. Karel Zeman was a Czech film director, designer and puppeteer who made several films for children and adults in the sixties and who is lovingly remembered by the older generations. His work has inspired such cultural luminaries in today's world as Tim Burton and Wes Anderson, director of the hit blockbuster Grand Budapest Hotel – it wasn't by chance that the model for the film's hotel was the famous Karlovy Vary Grandhotel Pupp.
The Karel Zeman Museum in Prague's Kampa lets you take off in a flying machine, go for a walk on the moon of Baron Prášil, or operate a submarine from the film Jules Verne. In short, kids can stroll through movie scenes and sets from the studios of the Czech director.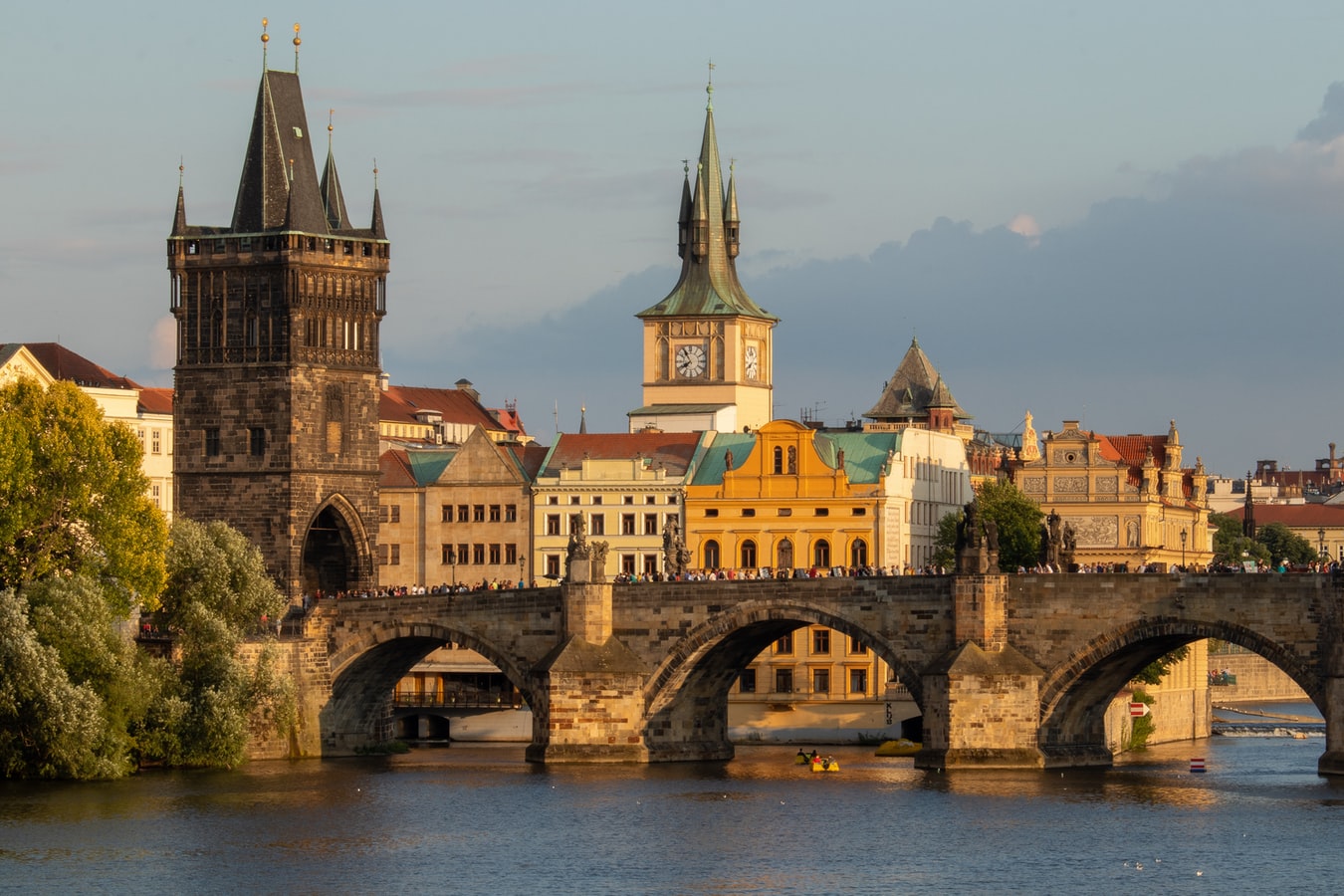 Charles Bridge (Photo: Martin Krchnacek)
Thanks to the Museum's great location next to the Vltava River and the Charles Bridge, weather permitting, you can combine a visit with a boat ride on the ship Elektronemo. Starting in March, the ship sails every hour between 11 am and 6 pm directly from the museum, so it's a perfect 45-minute cruise to combine with a tour of the museum. From the boat you can see all the famous historical buildings lining both banks of the Vltava without shoving your way through streets full of tourists, and children find the ride entertaining. Family admission to the museum for two adults and up to three children under 15 years costs 490 CZK ($20). A package for a family admission to the museum combined with tickets on the boat cruise costs 990 CZK ($41).
Cars and Planes Aren't Just for Boys
For more than a century, young and old have been welcomed by the National Technical Museum in Letná, a place of beautiful views, paths and outdoor restaurants. A few years ago, the museum was a place of past glory, where school groups went out of obligation. However, after undergoing extensive reconstruction, it reopened to the public as a completely new and shiny museum where boys, girls and parents can be easily entertained for a few hours during bad weather or in the wintertime.
Planes, trains, and automobiles can all be seen in the Technical Museum, along with everything that has ever travelled across the Czech Republic. Kids can literally touch, crawl through and explore many of the exhibits up close. For a small additional charge, every half an hour until half past four – or five (on the weekends), you can take a special tour directly beneath the museum to a coal and metalliferous mine. The museum is open Tuesday to Friday from 9 am to 5:30 pm, and on weekends from 10 am to 6 pm. Family tickets cost 410 CZK ($17).
(MORE: Exploring European Cities with Kids)
Take the Kids to Prague Without the Stress or Searching
There's a lot you can experience in Prague with your children if you know when and where to look. Unfortunately, a lot of websites for really interesting cafés, galleries and other places where Czech parents go with their children are only written in Czech. Plus, you also have to think about booking and, as is always the case when traveling with children, everything, including a backup plan, must be planned in advance.
If you don't want to plan Prague itinerary yourselves and our tips come to you as a good source of inspiration, you can contact Travelove, a group of travel enthusiasts from Prague who specialize in traveling with children and preparing full custom programs made to order, including taking care of all the bookings. For children and adults, they also produce individual printed travel guidebooks with a trip itinerary and all the necessary information, so you can thankfully leave that thick copy of Lonely Planet at home.
Lada Kicmerová of Travelove contributed this to MiniTime.