Toronto with kids
By Holly Rosen Fink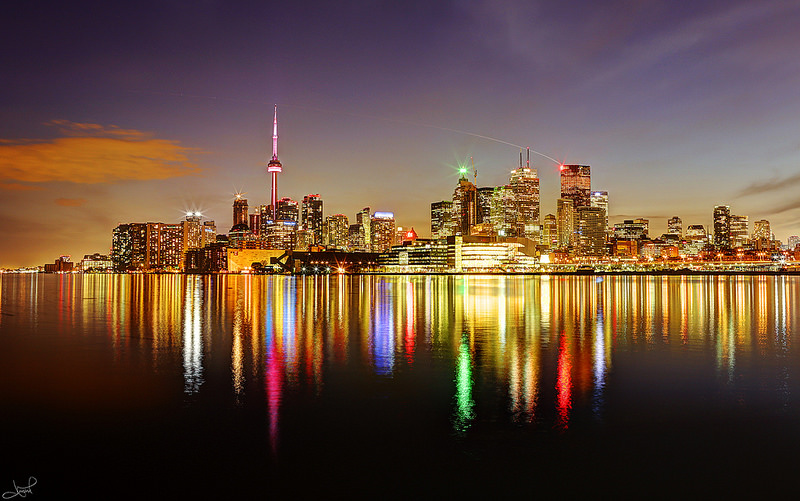 Exploring Toronto with the kids? Check out these secret spots in Toronto for families. (Flickr: tsaiproject)
Toronto is an incredibly family-friendly city. There are so many things to do for families of all sizes and kids of all ages. These include the CN Tower, Ripley's Aquarium, the Ontario Science Centre, and the Royal Ontario Museum.
Yet if you look beyond the mainstream fare, you'll also find a plethora of secret spots in Toronto for families. From a free food tour to a stroll through an artist's colony, they will thrill parents just as much as children. There are visits to the more obscure museums and funky neighborhoods as well as annual festivals too.
Toronto has things to do that will truly make you and your kids feel like an insider. You'll see how much fun it can be to see and experience Toronto like a native.
(MORE: Top 5 Family-Friendly National Parks in Canada)
St. Lawrence Market – Canadian Food Tour
The St. Lawrence Market is a secret spot in Toronto for foodie families. An excellent way for a family to experience Toronto's vibrant food scene is to take a free walking tour of the market. Families can join a walking tour called Tour Guys, which requires an advance reservation.
Kids and adults alike will love touring this food mecca. The tour kicks off at the entrance where families will learn about the history of a market that was built in 1803. The guide then takes guests around the family-friendly market to stop at some of its best stalls and sample Canadian treats. This is a great way to introduce your children to Canadian cuisine. Sample small bites of cheese, poutine, smoked meat, maple syrup, butter tart, bacon sandwiches, and lobster rolls. There are European fare like pierogis and portuguese custard tarts as well. Please note that food is not included in the free tour.
Take a Stroll Through the Distillery District
Adults and kids will also enjoy a stroll through the family-friendly Distillery District, a secret spot in Toronto. It's a short walk from the St. Lawrence Market, and boasts cobblestone streets. Art installations, brick buildings, trendy restaurants, galleries, and boutiques will make you feel like you've been transported to Europe. There is also plenty of space for kids to roam and run around.
Chocolate-obsessed kids will love visiting the shop SOMA where they can indulge in chocolate of all sizes and types. Hungry children will enjoy meals at El Catrin or at The Old Spaghetti Factory. Parents, on the other hand, can explore the area's art in a free walking tour of the district with a group called Art Strollers. The Distillery District is a special place that should not be missed and it makes for a great afternoon.
Explore the Bata Shoe Museum and other Avant Garde Museums
Toronto has its share of museums to visit, and you'll have to plan your time wisely. Keep in mind that there are certain ones that are magical, secret spots in Toronto for families. The Bata Shoe Museum is a good example of a family-friendly museum that's slightly off the beaten track. It's also one where you can spend a chunk of time with the kids.
In the permanent exhibit called All About Shoes, you and your kids will learn about and see the history of shoes. It boasts pieces like an ancient Egyptian sandals, a 1960's platform shoes, and even NASA training boots. The museum also showcases shoes of famous Canadian natives including Canada's Prime Minister Justin Trudeau, author Margaret Atwood, and Justin Bieber. Teens and teens will especially love this part of the museum.
If time permits, also visit Casa Loma, a 98-room castle in the middle of the city. There is also the Thomas Fisher Rare Book Library at the University of Toronto where kids will find 700,000 volumes of books. Check out the Gardiner Museum, Canada's largest public collection of ceramic art. Lastly, stop by the Museum of Contemporary Art (MOCA), which will re-open Fall 2017. Here, families can find art by Canadian and international artists.
Explore Toronto's Neighborhoods
Families love exploring Toronto. It's easy to get a around by foot or public transportation. Plus, there are shops and restaurants to pop into every which way you look. The city has loads of secret spots in Toronto for families sprinkled throughout the city, hidden in unique, multi-cultural neighborhoods. Kensington Market is one of the city's most popular ones. Families will feel very bohemian during their exploration of this area. It's full of coffee shops, second-hand and vintage shops, as well as spice and produce shops. Have all day breakfast at Kensington's Cafe or try a wood fire bagel at NuBugel. For a treat, stop at Frosty Roll for rolled up ice cream with toppings from maple syrup to marshmallows.
Once kids had their fill of bohemian culture, jump on a streetcar to Queen Street West. Tweens and teens will love shopping at their favorite stores and boutiques. If they crave ice-cream, head to the extremely popular Sweet Jesus for some soft-serve rolled in unusual toppings.
Chinatown is another one of Toronto's neighborhoods to explore. There is a wide selection of Chinese restaurants and shops. Families can get great dim sum, bubble tea, and noodles. Rol San is a favorite for yummy, big portions of dim sum.
(MORE: Summer in Montreal: Top 5 Kid-Friendly Attractions in Quebec's Metropolis)
Hit a Few of Toronto's Multicultural Festivals and Events
Kids will love experiencing the multiculturalism that Toronto offers. There is no better to experience it than through its annual festivals and events. One such festival is Toronto Caribbean Carnival, a three-week cultural explosion taking place this summer. From July 11th through August 7th, it showcases Caribbean music, cuisine, visual and performing arts.
There is also the Toronto 2017 North American Indigenous Games (NAIG) from July 16 to July 23. It's expected to be the largest sporting and cultural gathering of Indigenous Peoples in North America. The event hosts more than 5K participants for 14 sports categories in venues across Toronto.
Other family-friendly festivals include Pride Toronto, which is held June 1-25 and features a special Family Pride program. Also in June is the Luminato Festival. It transforms theatres, parks and public spaces across the city to create a home for artists to play, share and celebrate indigenous culture.
Holly Rosen Fink of The Culture Mom contributed this to MiniTime. She is a full-time marketer living in Larchmont, NY with her husband and two children.