Great transport museums that your kids will love
By Camille Miller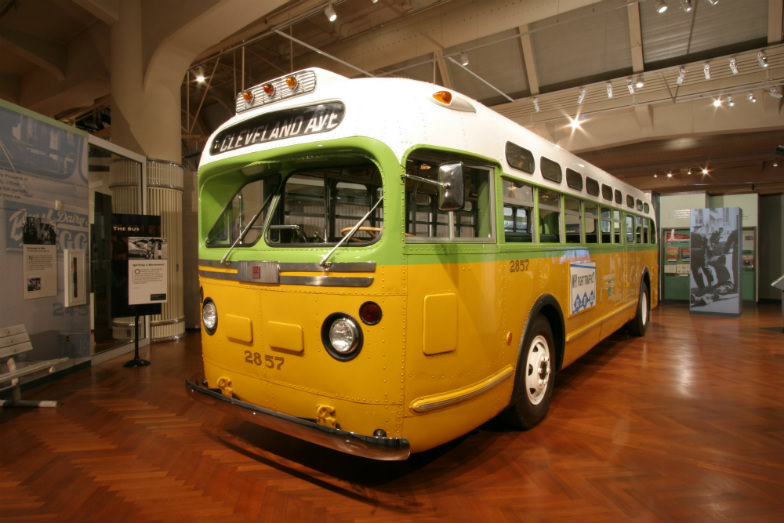 Henry Ford Museum in Dearborn, Michigan (Henry Ford Museum)
Transportation Museums all over the country are a fascinating attraction for families. Whether kids are interested in traveling by sea, by air, or by land, children have always loved learning about things that go. Here are some family-friendly museum stops for enthusiastic explorers of all ages to learn about the inspiration, history, and mechanics of these favorite transportation methods.
Planes: Dayton Aviation National Heritage Park (Dayton, Ohio)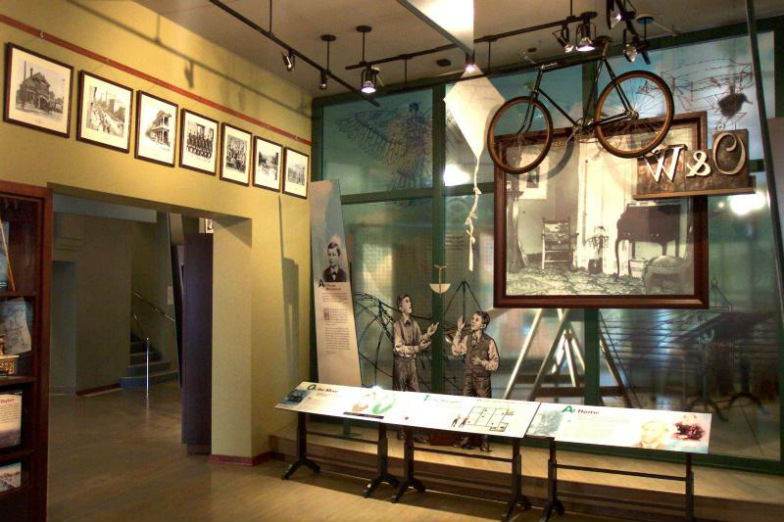 Dayton Aviation National Heritage Park in Dayton, Ohio (National Park Service)
Explore the history of the Wright Brothers and early aviation at the Dayton Aviation National Heritage Park. Gain insight into their interesting lives and the scientific process by which they learned to fly. Walk to the stones marking the distances of the first four flights, and see the views from the top of the monument to get a better feeling for their amazing accomplishment. 22 S Williams St, Dayton, OH, (937) 225-7705. The Park consists of five sections, entrance fees depend on which exhibits you hope to see.
Don't Miss: At the Wright B Flyer Aircraft Museum, volunteers fly the aircraft on fair-weather days and for a fee they can take you and your family for a flight!
(MORE: Find more kid-friendly museums to visit with the kids.)
Trains: B&O Railroad Station Museum (Baltimore, Maryland)
Train fanatics and their parents will enjoy the B&O Railroad Station Museum's historical exhibits. Climb into a caboose, or pretend to be an operator in the engine room. This family friendly venue has something for all ages to enjoy, whether you're a Thomas the Tank fan or not. 2711 Maryland Avenue, Ellicott City, MD. Adults $6, Children (2-12) $4.
Don't Miss: Model train exhibits can be operated with the push of a button, and the turnstile outside lets you see how the trains get turned from one direction to another. Please note that there are no train rides at the Museum, though you can ride the B&O rail line downtown.
Automobiles: The Henry Ford (Dearborn, Michigan)
You could spend days in The Henry Ford Museum, and it's surrounding attractions. You'll learn a lot about cars of course, but you'll also have a chance to see some incredible historical pieces as well such as Lincoln's theater chair, the car JFK was shot in, items from the Titanic, and the bus that carried Rosa Parks. 20900 Oakwood Boulevard, Dearborn, MI, (313) 271-1620. $18 for Adults, $13.50 for children (5-12), Under 4 Free.
Don't Miss: If you can, make some time to visit Greenfield Village, where you'll see authentic Americana homes at their finest. The Rouge Plant is another interesting attraction, where you can witness the assembly of a car from a catwalk.
Cable Car: Cable Car Museum (San Francisco, California)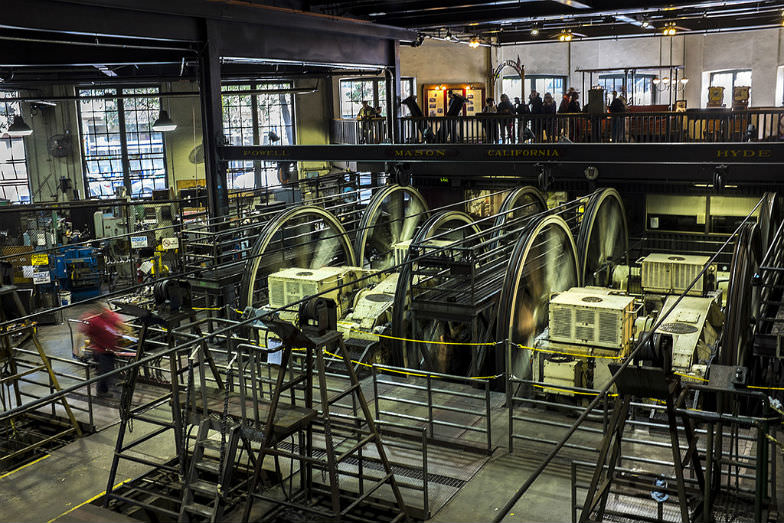 Cable Car Museum in San Francisco, California (Flickr: Sonny Abesamis)
17 miles of track remain of the cable cars that have threaded their way through the hills of San Francisco since 1873. Now they are kept running by friendly, knowledgeable operators, so you and your family can check the must-do experience off your bucket list. 1201 Mason Street, San Francisco, CA (Nob Hill), (415) 474-1887. Free.
Don't Miss: Hop off at the Cable Car Museum to take the subterranean walk way. Learn some history and see the underground cables that keep the cars running!
Insider's Tip: Get there early, since this popular transportation system can develop lines quickly.
(MORE: Explore more of California's Golden City. Find kid-friendly hotels in San Francisco.)
Carriage: Northwest Carriage Museum (Raymond, Washington)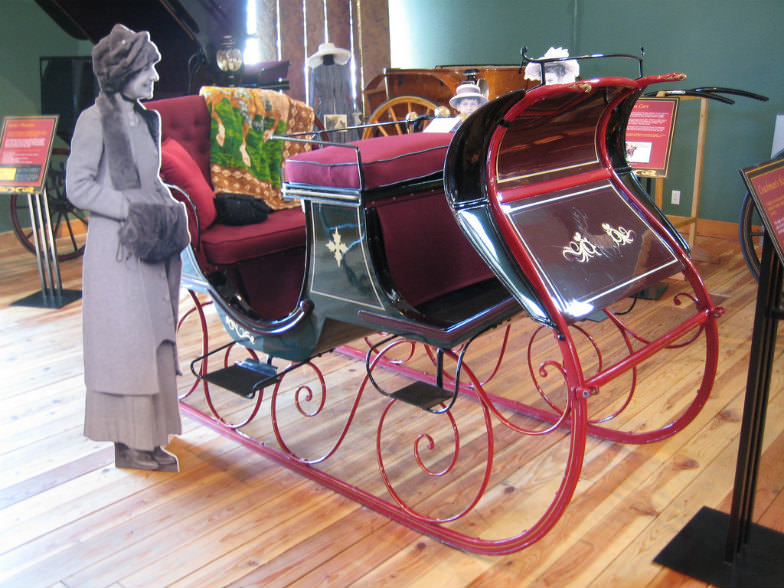 Northwest Carriage Museum in Washington State (Flickr: John Lloyd )
Along the Pacific coastline runs Highway 101, once traveled not by high-speed cars, but by horse-drawn carriages. One stop on this picturesque highway is this gem of a museum, devoted to 19th century carriages, sleighs, and artifacts. Stop for a tour and see elegant carriages in pristine condition, including Scarlet O'Hara's carriage from Gone with the Wind and Sherlock Holmes' handsome cab! 314 Alder Street, Raymond, WA, (360) 942-4150. $4 for Adults, $2 for Children (6-18), Under 5 Free.
Don't Miss: The children's area is a hands-on room your kids will love to explore. Dress them up in period costumes and they can drive their own carriage (with a talking horse!).
Ships: Ships of the Sea Maritime Museum (Savannah, Georgia)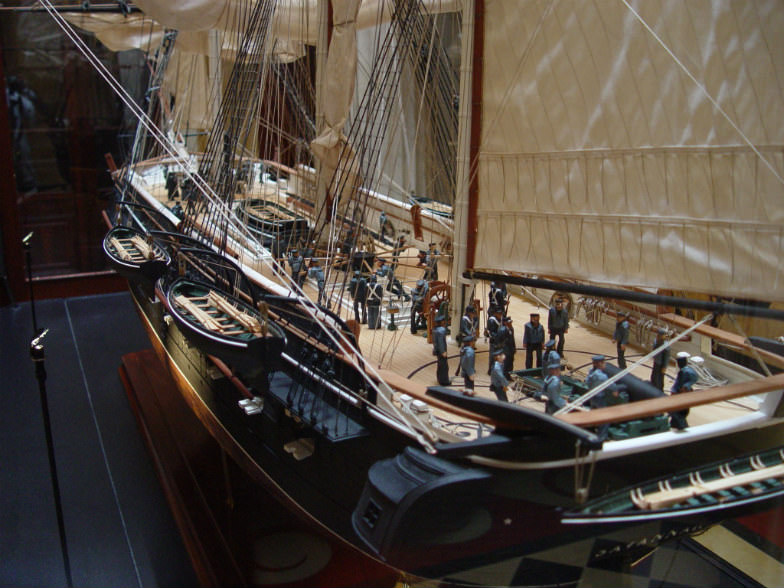 Ships of the Sea Maritime Museum in Savannah, Georgia (Ships of the Sea Maritime Museum)
Each room of the Scarborough House, an old Savannah home-turned-museum, is devoted to a different era of shipbuilding. You'll especially love the wheel house, and the display of the ships in bottles. Young children will love exploring the garden around the house, and older children will be fascinated by the maritime models and history found inside. 41 Martin Luther King Jr. Boulevard, Savannah, GA, (912) 232-1511. Family Admission for two adults and any children under $18 is $20.
Don't Miss: Take your time admiring every detail of the Titanic model housed here, as it is painstakingly intricate and precise.
Camille Miller contributed this to MiniTime.