Forks up to our flaky bucket list of the best pie shops in the nation
By Katrina Brown Hunt on Nov 4, 2013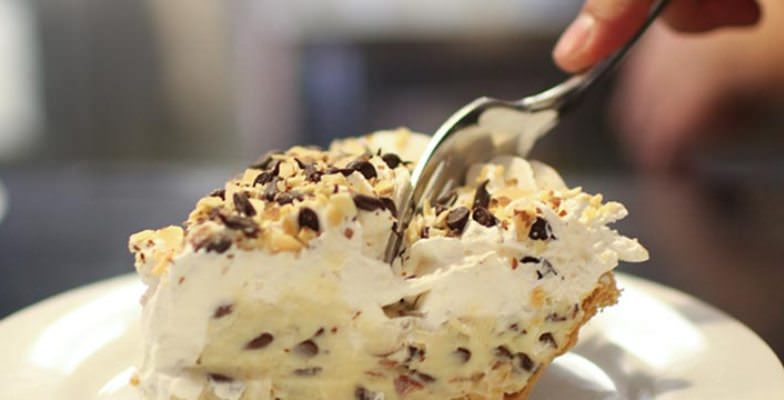 Atchatz Pies
Pastry lovers, raise your forks. Cupcakes are a go-to for birthdays, and cronuts were a lovely summer fling—but fall and winter are like playoff season for pie. Whether you fancy pumpkin, pecan, or a chocolate-caramel-cream-cheese, nothing walks the line between wholesome and decadent quite like pie.
With countless artisanal pie shops popping up over the country, here's our flaky bucket list of where to find the nation's best pies—traditional, handcrafted, or on a stick.
Achatz Handmade Pie Company: Ann Arbor, MI
The name of this Ann Arbor-based pie shop (with eight locations around Michigan) rhymes with "jackets," and has made a name for itself with its luscious Michigan four-berry pie that folds in cherries, Marion blackberries, blueberries, and raspberries. This time of year, a popular choice is the National Pie Championship blue-ribbon-winning pumpkin crumb pie, topped with a cinnamon-and-oat crunch. Prices: Slices start at $3.49 and whole pies at $15.99.
Julian Pie Company: Julian, CA
In the mountains east of San Diego, the small town of Julian may have a frontier vibe, but has made a name for itself almost exclusively for its pies—primarily apple, along with old-fashioned cousins such as boysenberry and rhubarb crumb. You could spend a whole weekend, in fact, eating pie down Julian's cinnamon-scented Main Street. The Smothers-family-owned Julian Pie Company is the most famous spot in town, but you can also get great slices and whole pies at Mom's Pies and Apple Alley Bakery. Prices: Slices at Julian Pie Company start at $3.50; whole pies start at $15.95.
The Elegant Farmer: Mukewanago, WI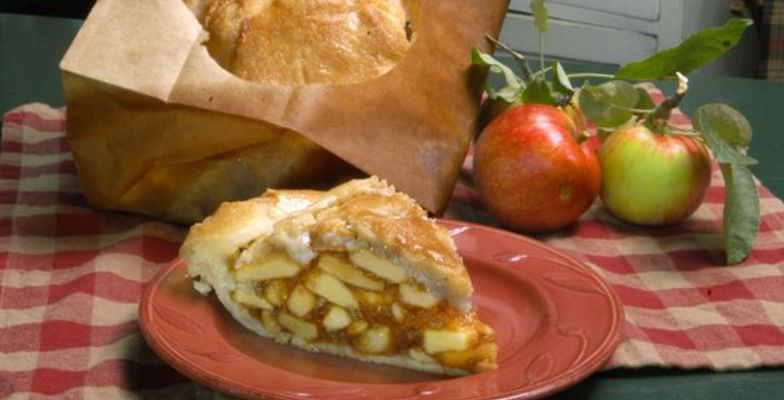 The Elegant Farmer
This Wisconsin bakery and shop, located 30 miles southwest of Milwaukee, is housed in a giant smile-emblazoned barn, and swears by its quirky signature method of baking pies in a paper bag for a uniquely crispy crust. You can test out the theory yourself when sampling such flavors as apple, caramel apple, and cherry crisp. The shop also offers jams, sauces, cookies, muffins, and cheeses, and does seasonal events—such as an Autumn Harvest Festival and a celebration of National Pie Day in January. Prices: Slices start at $2.99; whole pies cost $13.99.
High 5 Pies: Seattle, WA
Creative re-inventions blend with hipster charm at this Seattle pie shop. They do sweet and savory pies, as well as pie-pops on a stick, bite-sized mini pies, "flipside" turnovers and single-serving "pie jars" baked in retro mason jars. The flavors range from squarely old-school (apple, lemon blueberry, and chocolate cream) to savory tastes like chicken pot pie or Frito, chili and cheese. Prices: Single-serving pie treats start at $1.75; whole pies start at $21.
Norske Nook: Osseo WI
This Wisconsin-based bakery (about 25 miles from Eau Claire) may be the New England Patriots of pie shops: It has won 33 blue ribbons over the years at the National Pie Championship—and three this year alone (for its kaffe mocha, pecan fudge, and chocolate mousse). You can buy whole pies (or even fluffy-topped "wedding pies") in classic combos such as lingonberry apple and cherry crumb, or tuck in at one of the four restaurant bakeries for slices such as raisin bread pudding, peach melba or pecan stout. Prices: Slices start at $3.79, whole pies start at $11.99.
Dangerously Delicious Pies: Baltimore, MD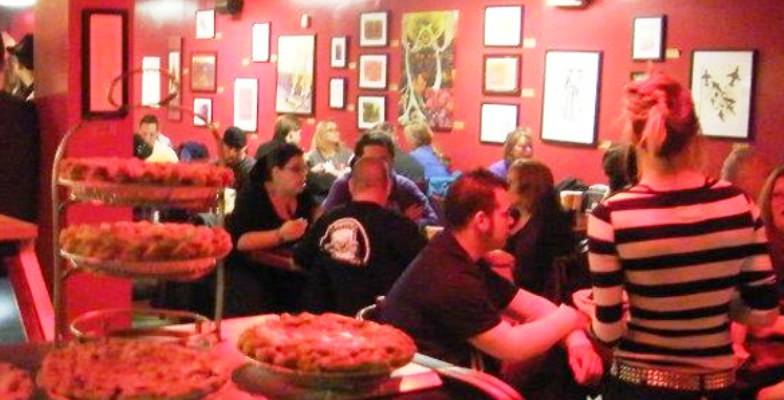 Dangerously Delicious Pies
Launched in Baltimore's Canton Square by a musician with some mad baking skills, this shop now has a branch in Detroit and three in Washington, DC (including one in Union Station). You can choose from at least 15 flavors on any given day—such as chocolate chess, roasted apple cinnamon, or a pancake-batter pie—but the signature slice is the Baltimore Bomb, made with a shortbread crust and Baltimore-made, chocolate-covered Berger Cookies. Savory pie flavors, meanwhile, run the gamut from the Beer Brat (bratwurst, peppers, and onions, slow-cooked in a beer bath) to vegan chili. Prices: Slices start at $6.50; whole pies at $30.
(MORE: Browse parent reviews of kid-friendly hotels in Baltimore.)
Tee-Eva's Old-Fashioned Pies and Pralines: New Orleans, LA
Sugar-and-pecan confections (pronounced prah-leens) are one of the quintessential treats of the South, but this bakery in New Orleans offers them as well as decadently traditional classic pies, such as the so-dubbed Yum-Yum-Sweet Potato pie. Owner Eva Louis Perry—known as Aunt Eva or shortened to "Tee-Eva"—ups the ante with the deep-dish cream cheese pecan pie, and a savory crawfish pie. Prices: Single-serving mini pies start at $2; full pies start at $20.
(MORE: View a family trip itinerary: 3 days in New Orleans with kids.)
The Original Fried Pie Shop: Davis, OK
This old-school bakery has been dazzling ranchers and pie lovers since 1893—well before Sooner country was even a state. Today it has expanded into 14 other locations—from Houston to Arkansas—but the original is still found in the Arbuckle Mountains, on the highway between Dallas and Oklahoma City. Hailed for their flaky lightness, the classics are the apricot, apple, and pecan, but you can also get egg-and sausage, Tex-Mex, or barbecue-style brisket. Prices: Sweet pies start at $2.99, savory pies at $3.99.
Katrina Brown Hunt contributed this to www.MiniTime.com.