Get a bird's eye view
By Mimi Slawoff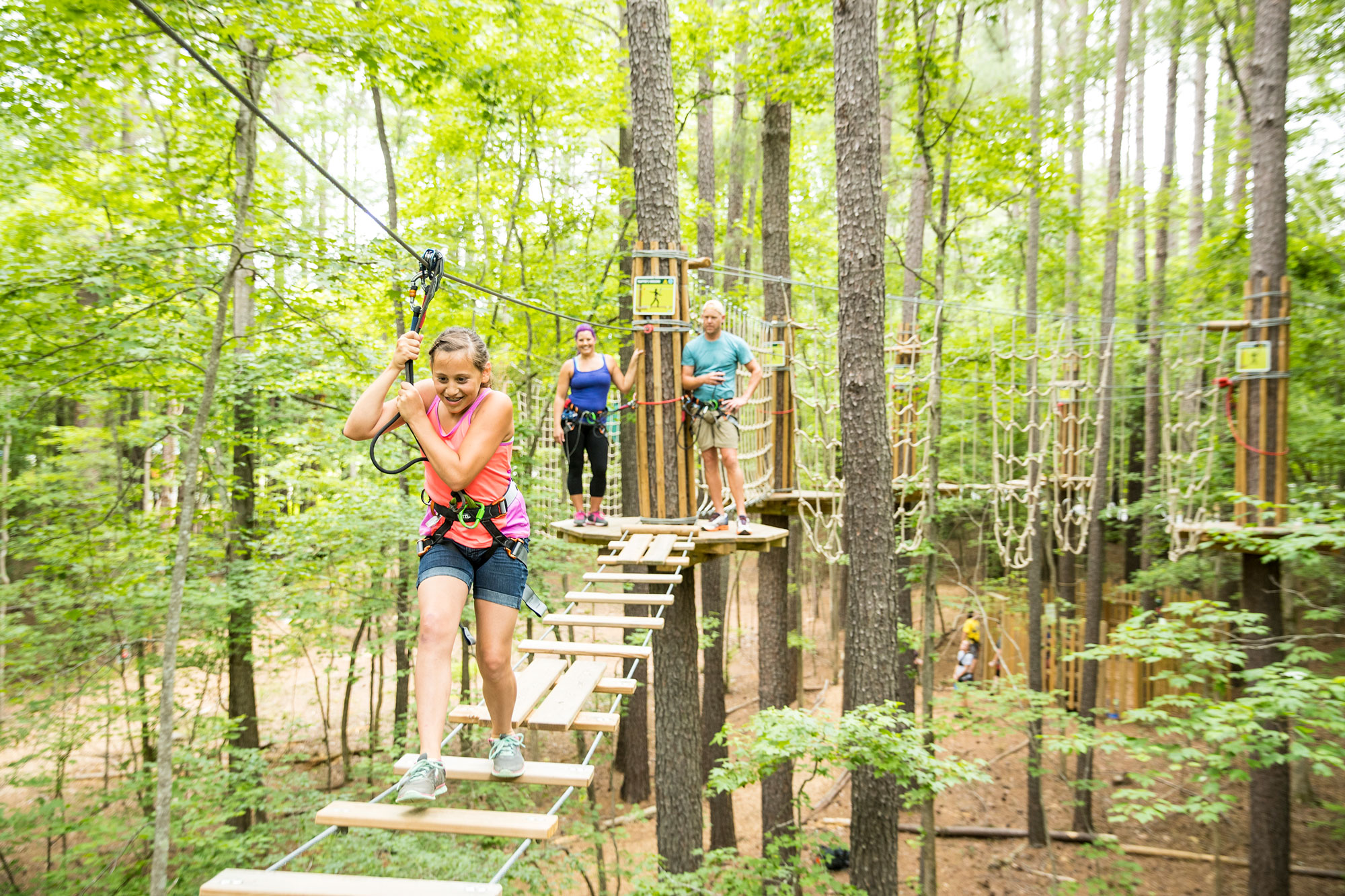 Rowdy Adventures (Fairfax Country)
Popping up on mountain tops, islands and in valleys, zip line parks are increasing in number and are as diverse as the terrain in which they're located. Some are higher and faster while others offer a gentle, scenic tour as you glide from tree to tree. Zipping through the air in a harness with a bird's eye view of the passing scenery is a thrilling adventure. Some operators even offer nighttime tours to enhance the experience. Generally, the weight criteria is a minimum of 40 pounds and maximum of 300 pounds, but this varies with each operator. Closed-toe shoes are required. Ready to fly? These six zip lines will get your heart pumping and put a smile on your face.
Rowdy Adventures, Okolona, AR
On both day and night tours you'll experience 14 zip lines through a lush forest and over Arkansas' Little Missouri River. Swing from tree to tree on zip lines of varying lengths and hike on woodsy trails between platforms. The shortest (yet most heart-pounding) line is accessed via a vertical tree ladder and is just eight feet across. Jump down to swing up to the next platform. If you miss it, you slide backwards. The longest line – Hole in the Sky – is a whopping 1,380 feet over the river.
Good to know: Not sure you're ready? Try the two-line zip to get the hang of it.
Skyline Eco-Adventures, Maui, HI
America's first zip line was launched by a father and son team in 2002 on the slopes of Haleakala in beautiful Upcountry Maui. The Skyline Haleakala Course's five lines and Indiana Jones-style swinging bridge pass over forest and hiking trails abundant with fragrant eucalyptus trees. Each line, named after an endangered Hawaiian bird native to Maui, gains in intensity leading up to the final one where you fly at 45-plus mph.
Good to know: Skyline also operates zip lines on the Big Island and Kauai.
(MORE: Find other things to do with kids in Maui.)
Gravity New River Gorge Zip Lines, West Virginia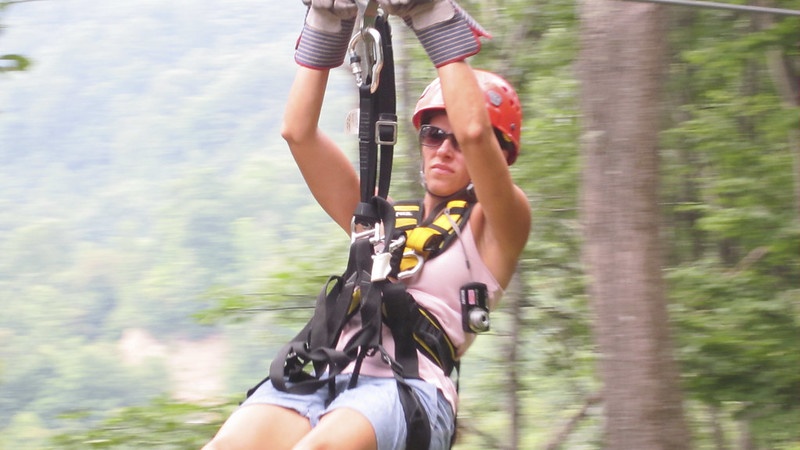 Gravity New River Gorge (Flickr: laserbub)
Soar 200 feet above the ground at the highest point on the six-line tour. The mile-long tour starts with two warm-up lines before zigzagging across the ridge line of a mountain bowl. The sixth and final line spans more than 3,100-feet long and zips people faster than 50 mph. If you dare to look down, enjoy views of the New River Plateau and what was once a strip mine.
Good to know: This tour can be paired with the Treetops Canopy Tour for all day zip lining.
Big Pines Zipline, Wrightwood, CA
Glide over treetops, scramble along rope bridges and experience free-fall rappels on 300-plus acres in the Los Angeles National Forest. While leading participants through a forest adventure on 14 zip lines, certified canopy guides point out wildlife, tree species and distant deserts and mountain ranges.
Good to know: Wrightwood is an easy 90-minute drive from L.A.
Xplore, Riviera Maya, MX
You'll get a work-out walking up to the platforms but it's worth the thrill of gliding high over the jungle (look below to see alligators and other wildlife), on 14 zip lines, crossing suspension bridges and splashing down in three water landings. The highest zip line is 150 feet and the lowest sweeps you into a cool cenote (cave) 26 feet underground.
Good to know: Wear sunscreen and bring a change of clothing (onsite lockers are available).
(MORE: View a family trip plan: 3 days in Riviera Maya with kids.)
Arbortrek, Smugglers' Notch, VT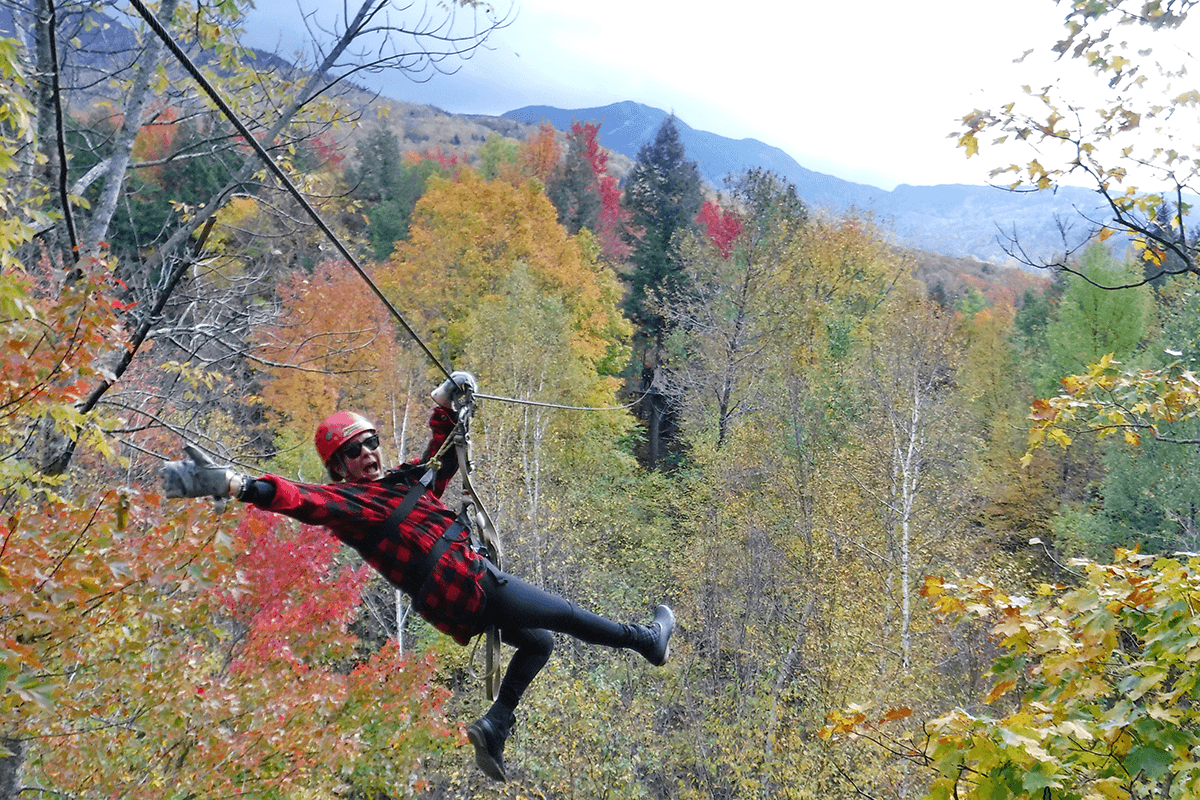 Abortrek
Unlike many canopy tours, this park is open year-round. In winter, soar over snow-covered sugar maples on six zip lines, walk along two sky bridges and rappel from trees. Catch views of the Green Mountains and a babbling mountain brook as you leap from platforms and glide over the forest floor. Guides share local ecology facts and natural history during the tour.
Good to know: Three variations of the canopy tour are available depending on the time of year.
Mimi Slawoff, a Los Angeles-based journalist, contributed this to www.MiniTime.com.