Best theme park offsite hotels for families
By Katrina Brown Hunt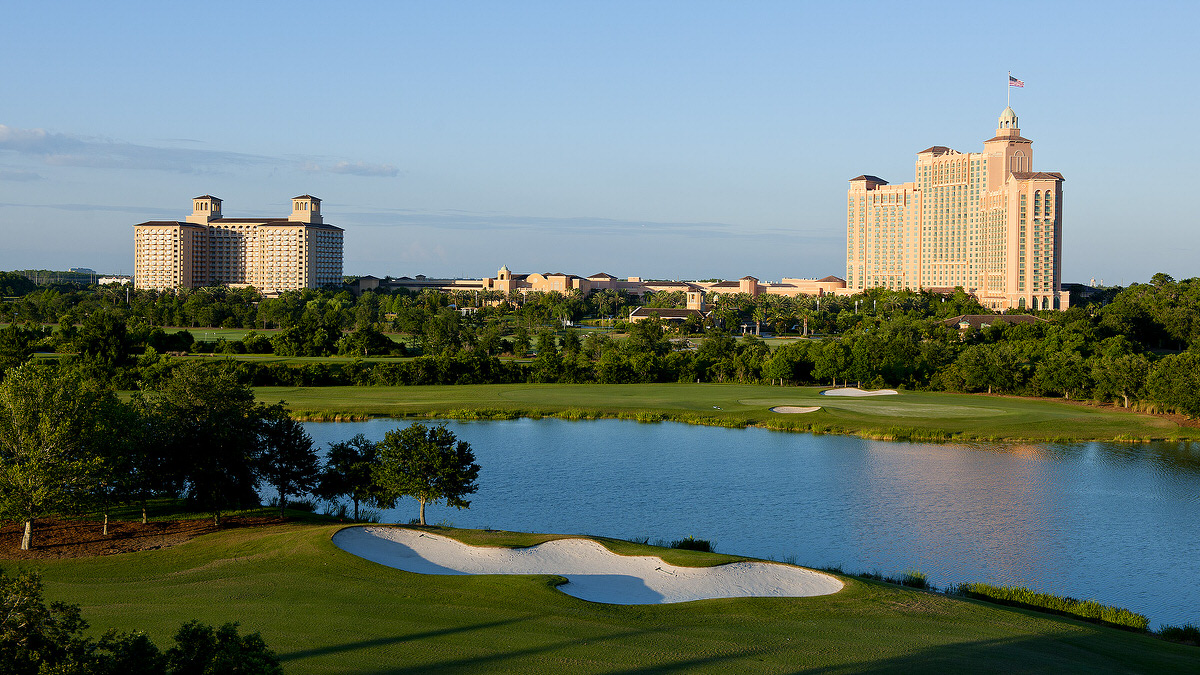 JW Marriott Orlando Grande Lakes (Courtesy GrandeLakes.com)
Nothing looks so inviting after a long day at a theme park like the on-site hotel—like the plush couches and fireplaces in the lobby of the Grand Californian at Disneyland, or the cloud of refined chocolate that seems to waft out of Hotel Hershey. But those theme park hotels can fill up fast—and their rates don't always work with the family vacation budget.
While most theme parks are surrounded by plenty of reliable chain motels, as well as some unique independent properties, we hunted down the ones with the best perks—from water parks to discounted tickets to live alpacas. Here are some choice finds, often just a short walk from the park entrance:
(MORE: 5 Disney World Hotels for Budget-Conscious Families)
Walt Disney World, Orlando, FL
Radisson Orlando–Lake Buena Vista
It's less than a half mile from Walt Disney World, but the 196-room Radisson Orlando-Lake Buena Vista still offers a free shuttle to and from the park, just in case your feet are walked off by the end of the day. Not only does it offer rates starting at just $108 for the dates we looked at, but it has an outdoor pool, added shuttle service to Universal Orlando, and one nice value that can be rare around here: there's no daily resort fee.
JW Marriott Orlando Grande Lakes
If you want a little more of a splurge, JW Marriott Orlando Grande Lakes has a huge enticement for non-theme park downtime: a 24,000-square-foot water park, along with free shuttles to Disney World, SeaWorld and Universal Orlando (rates for our dates started at $220).
Universal Orlando, Orlando, FL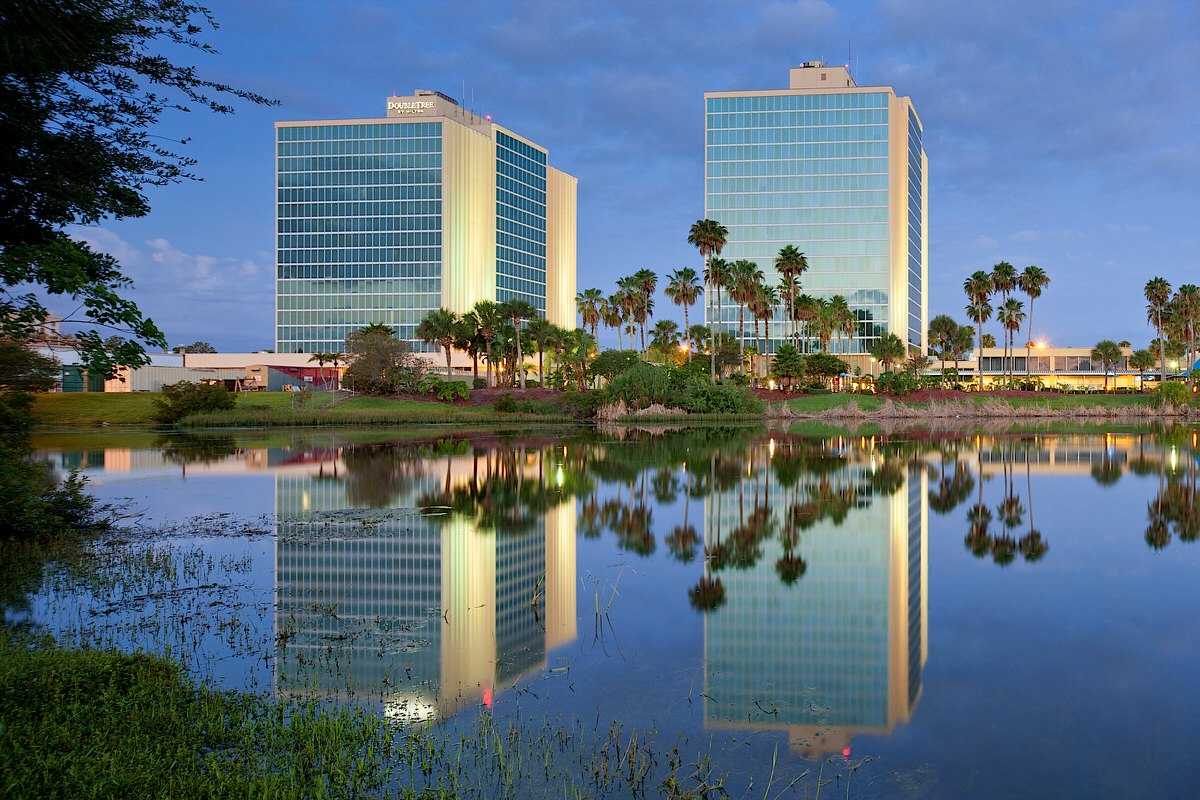 Doubletree Orlando (Courtesy Double Tree)
The Doubletree Orlando wins the prize for being closest to the park entrance—less than three quarters of a mile—but you also have access to the free shuttle and, since it's a Universal Orlando Partner, some theme park discounts. The hotel has an outdoor pool, an arcade and the undeniable draw of those signature chocolate chip cookies at check-in (rates start at $99).
For a longer walk but suite-style accommodations, stay at the Westgate Palace (starting at $134 for our dates), which has fully equipped kitchens, in-room washers and dryers, and free shuttle service to Universal and the other big parks (and it's also a short walk from Wet 'N Wild Orlando).
Hershey Park, Hershey, PA
The closest hotel to the chocolate mecca—aside from the luxe Hotel Hershey and Hershey Lodge—is the Days Inn, which offers the perks of a free shuttle to the park, a free breakfast and an indoor pool (rates on the dates we checked started at $119).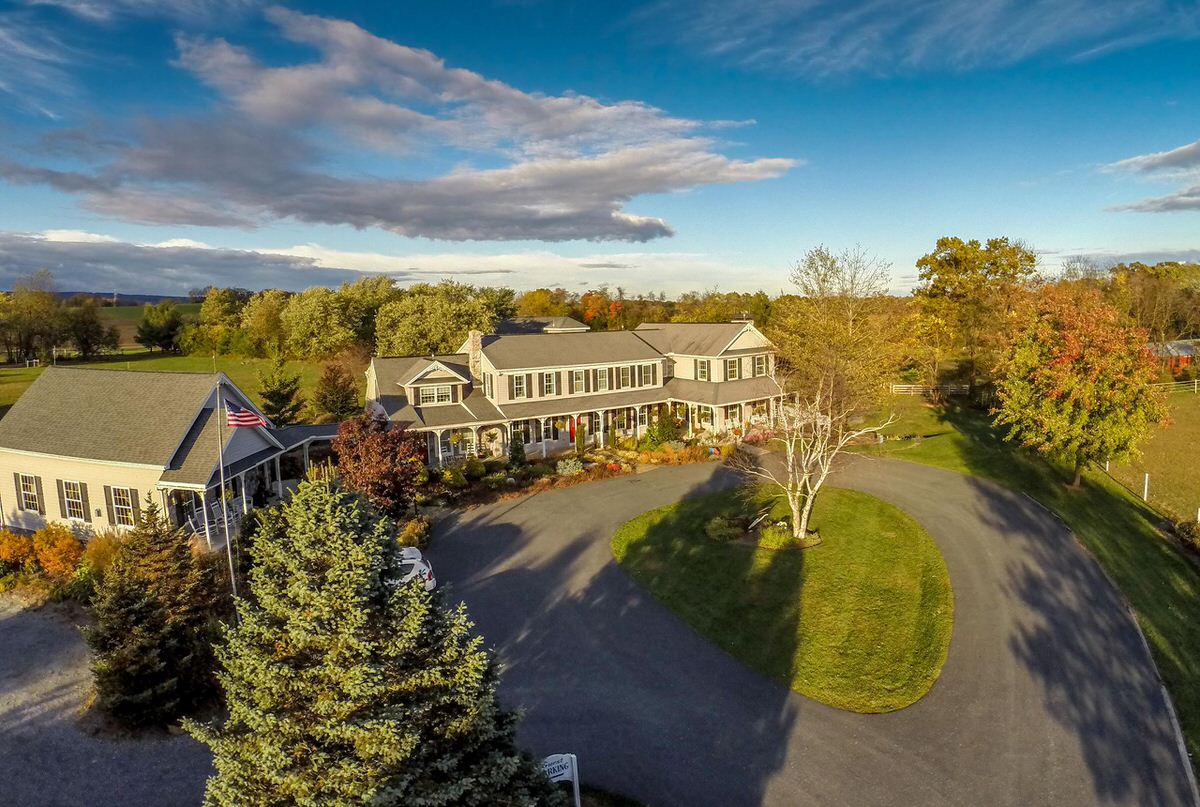 The Inn at Westwynd Farm (Courtesy The Inn at Westwynd Farm)
If you want a more of local-flavor place to stay and don't mind a short drive (about 3 miles), check out The Inn at Westwynd Farm, a 32-acre horse farm that also has resident alpacas, a waterfall and discount tickets for Hersheypark (rates for a family of three start at $139).
Cedar Point, Sandusky, OH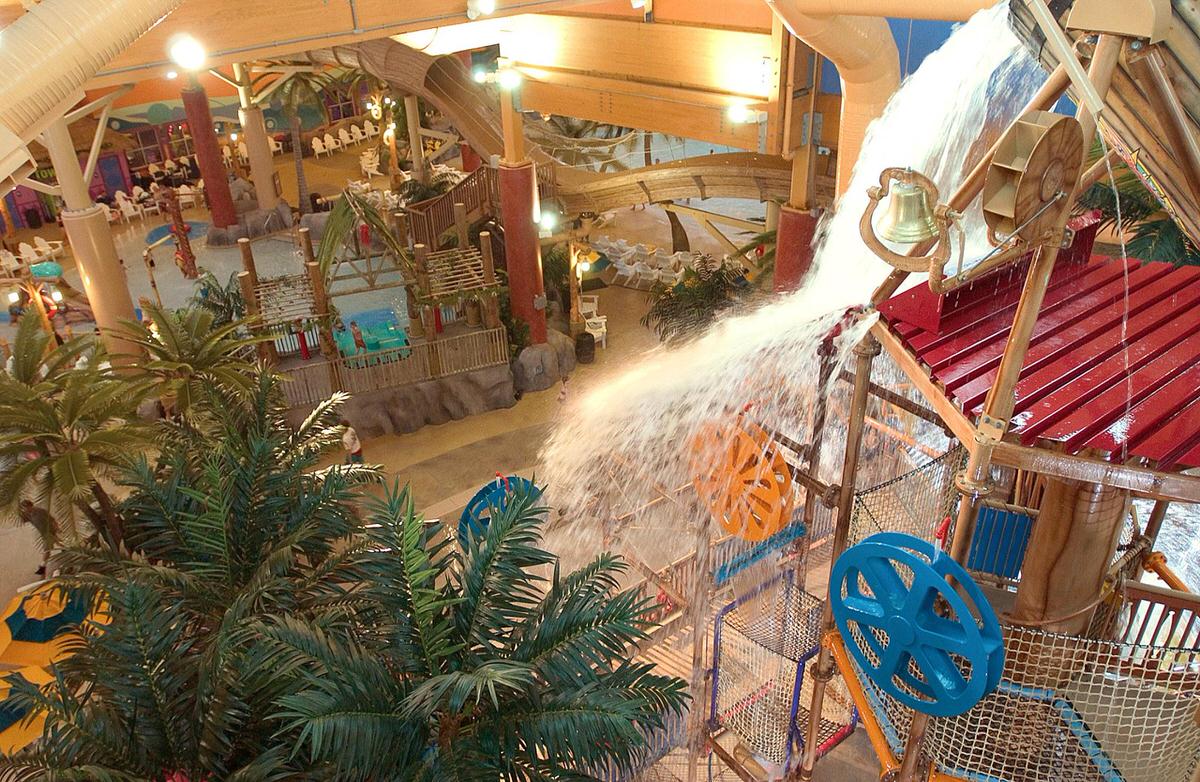 Waterpark at Castaway Bay (Courtesy Castaway Bay)
While it's officially affiliated with the roller-coaster-centric theme park, Castaway Bay, at first glance, has one disadvantage compared to the main hotel, the beachfront Hotel Breakers: Castaway Bay is two miles, rather than a two-minute walk, from the theme park. But no matter: Castaway Bay has a 38,000-square-foot indoor water park (including a thrilling water coaster), a 6,000-square-foot arcade, meet-and-greets with Snoopy and the Peanuts gang, and perks like early entrance to Cedar Point and discounted tickets. Room rates for a family of four typically start at $159, and include water-park admission (which, at $30 per person otherwise, makes staying overnight a serious deal).
(MORE: Hotels That Give Families the Star Treatment)
Disneyland, Anaheim, CA
While there are seemingly countless options near the original Disney theme park, regulars swear by one of the first hotels that arrived here: The colorfully retro Howard Johnson, which boasts that its 8-minute walk being closer to Disneyland and California Adventure than two of the actual Disney hotels. Plus, the HoJo offers free parking and a pirate-themed water playground (we found rates starting at $209).
Just one mile away is the Embassy Suites on Harbor Blvd, which offers a nominal-fee shuttle to the park, two-bedroom suites, and the best ways to bookend a long day of walking and line-waiting: a free made-to-order breakfast and free happy-hour drinks and snacks in the evening (rates start at $149).
Legoland, Carlsbad, CA
Grand Pacific Palisades Resort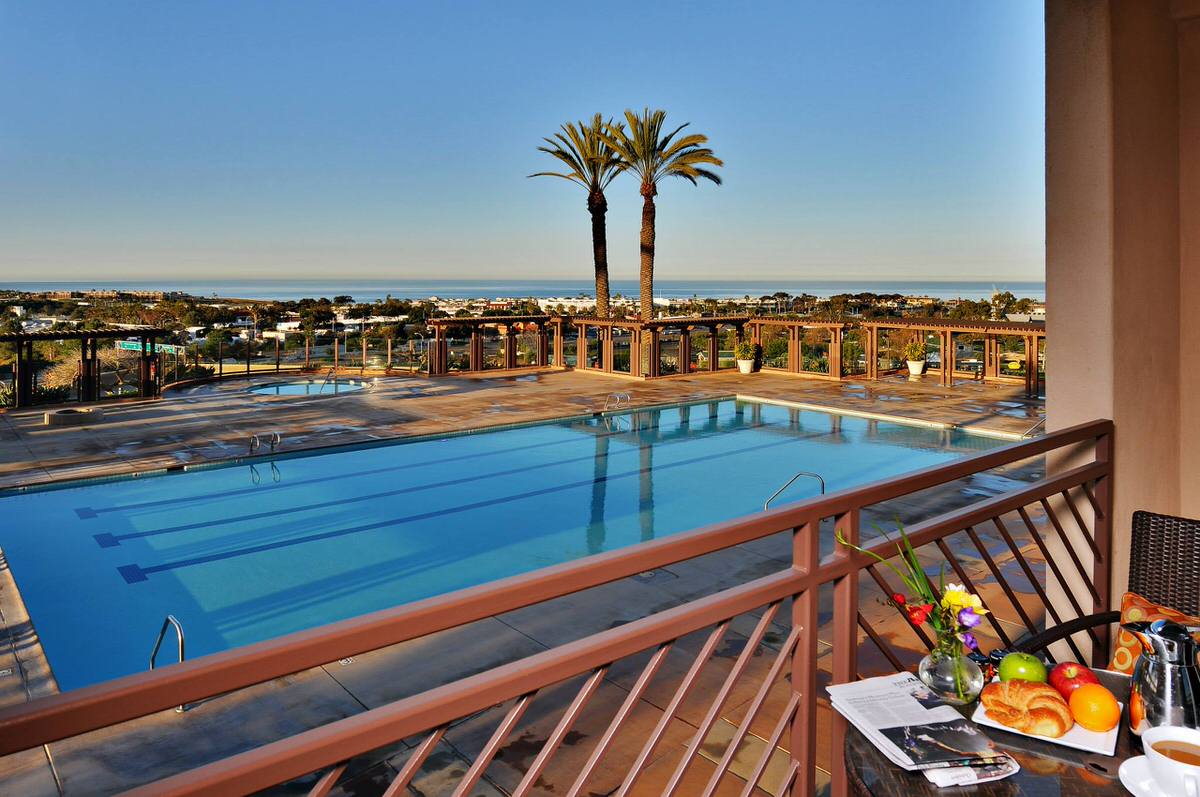 Grand Pacific Palisades Resort (Courtesy Grand Pacific Palisades Resort)
This resort gives you the freedom to use the pedestrian entrance to Legoland, about three quarters of a mile away. And it packs value: because it has a timeshare option (though you're not required to sit through a presentation, and can just book rooms and suites by the night), the family-friendly suites have fully-equipped kitchens and the resort has a pool, arcade room, playground and even a free shuttle to the beach. It's also next door to the Carlsbad Flower Fields, which bloom in a rainbow of ranunculus flowers during the spring (we found regular rooms starting at $159, and suites for $179).
Katrina Brown Hunt contributed this to MiniTime. Katrina is based in San Diego and writes about travel, business and lifestyle for publications and websites.