Is bigger always better? These Ferris wheels have got street cred in spades.
By Katrina Brown Hunt on Sep 25, 2013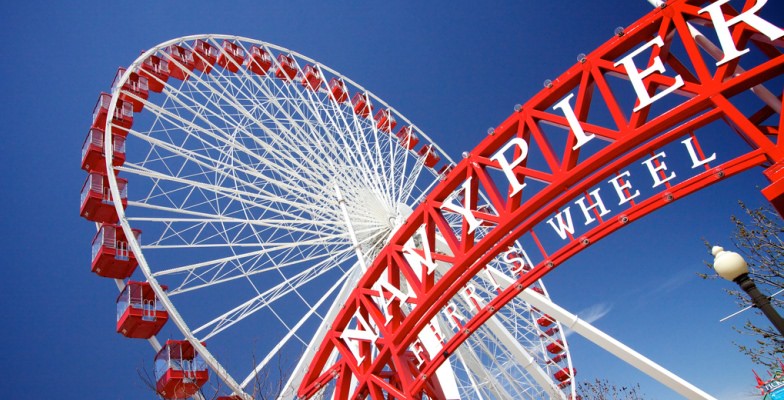 Flickr: Marcin Wichary
Next year, when Las Vegas's Caesars Palace debuts its 550-foot High Roller, it will be the tallest Ferris wheel in the world—for a very brief period of time. After all, by the end of 2015, New York City will boast the New York Wheel, which will reportedly reach 625 feet, and the United Arab Emirates will unveil the Dubai Eye, which will edge them all out at 689 feet.
Turns out, this one-upmanship is nothing new. Indeed, the original 260-foot wheel designed by George Ferris for the 1893 World's Fair in Chicago was intended to outshine another engineering marvel across the Atlantic—the still-new Eiffel Tower. And ever since, one of the motivations for building "observation wheels" has to been to outdo another city's wheel.
Don't want to wait until 2015 for the next world-champion wheel? Check out this bucket list of the world's most interesting wheels—impressive not just for their heights but also for their cool back stories and architectural flair:
Navy Pier Ferris Wheel: Chicago
The 150-foot wheel at Navy Pier is the closest thing to the original Ferris wheel built in Chicago in 1893. While it's a wee bit shorter than the World's Fair wheel, which went out of operation in 1906, this near-replica still offers show-stopping views of the Windy City and its lakefront. Admission: $6.
(MORE: View a family trip itinerary: 3 days in Chicago with kids.)
The Big-O Ferris Wheel: Tokyo
This 197-foot-high wheel in the Japanese capital—located in shopping-and-entertainment complex Tokyo Dome City—sets itself apart by having no spokes or center axle. To flaunt the airy structure, one track of the Thunder Dolphin roller coaster cruises right through its center. Admission: $8 per person.
The London Eye: London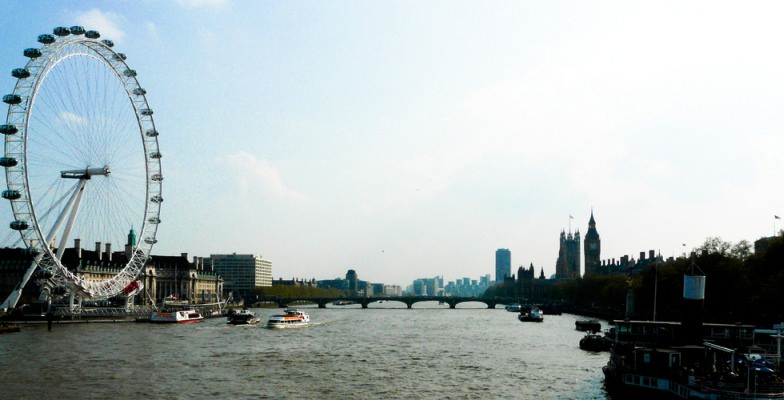 Flickr: rabin~
The tallest wheel in the world when it debuted in 2000, the 442-foot London Eye has been the modern forerunner of year-round, city-landmark Ferris wheels that become major attractions in their own right. (During 2009, the Eye brought London a whopping $25 million in admission fees.) From the top, you can see about 25 miles in any direction, including all the way to Windsor Castle. Admission: $100 for a family of four; $30 per adult ages 16 and up; $24 for seniors; $19 for kids ages 4 to 15; free for ages 3 and under.
Reisenrad: Vienna
The German word reisenrad translates to "big wheel" and this 210-foot big boy at Vienna's Wurstelprater amusement park was, for a while, the tallest in the world. Today its holds the bragging rights of a survivor: built in 1897 for the Golden Jubilee of Emperor Franz Josef I, it has made it through two wars (though it burned during WWII) and was featured in the 1949 classic film "The Third Man." Admission: $12 for adults; $5 for kids.
The Texas Star: Dallas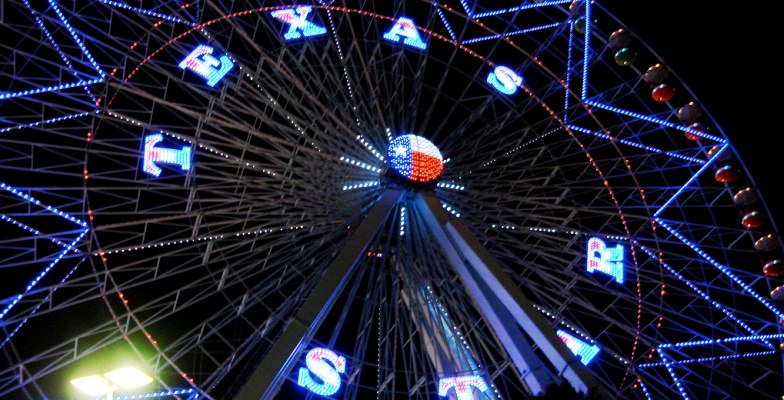 Flickr: Collin Harvey
Until Vegas's High Roller lights up in 2014, this 212-foot wheel will still be the tallest in the U.S. It's been that way since 1985, when it was built (and adorned with 16,000 red-white-and-blue lights) to commemorate the Lone Star State's sesquicentennial. The catch: This wheel operates exclusively during the Texas State Fair (this year, from September 27 to October 20). Admission to the fair: $17 per adult; $13 for kids 48 inches or shorter.
(MORE: Check Dallas best hotel rates)
The Tianjin Eye: Tianjin, China
The 394-foot wheel built in 2007 may not be the biggest on the planet or even the biggest in China, but it is the only Ferris wheel in history to be built atop a bridge. At night, the wheel is illuminated and reflects off the Hai River. Admission: $11 per adult; $6 per child.
Wonder Wheel: Brooklyn, NY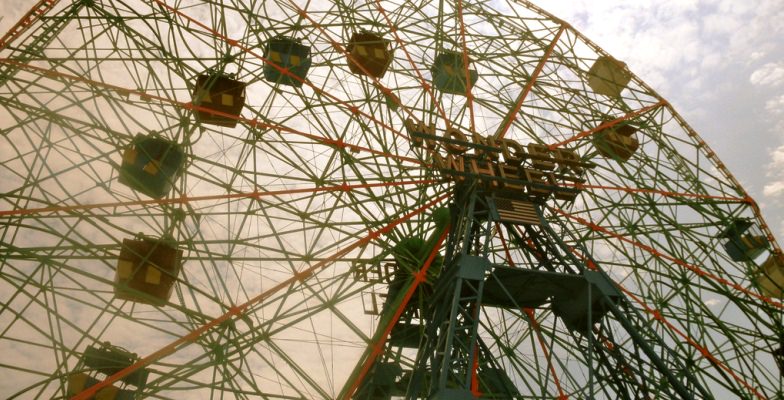 Flickr: Sarah_Ackerman
Designed in 1920 by the Eccentric Ferris Wheel Company, this 150-foot wheel at Dino's Wonder Wheel Amusement Park in Coney Island is a little idiosyncratic, in that some cars are attached outside the wheel (like most Ferris wheels), and some slide inside the frame. Admission: $7 per person. Note: you can also ride its much younger replica, Mickey's Fun Wheel, at Disney's California Adventure park in Anaheim.
Katrina Brown Hunt contributed this to www.MiniTime.com.