Visiting the Alamo has never been easier!
By Kim Carlson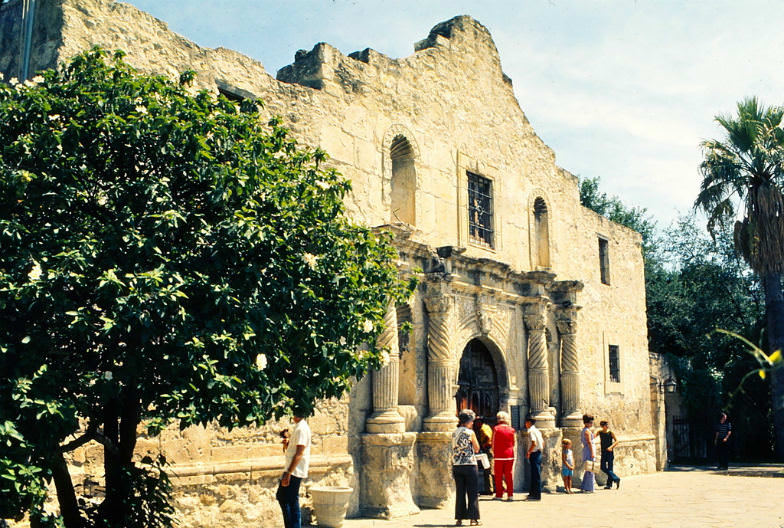 The Alamo in San Antonio (The Alamo (Flickr: Barbara Ann Spengler))
Visiting The Alamo in San Antonio, TX with your kids is an engaging way to expose them to a healthy dose of history, Spanish architecture and artifacts. Open to the public and declared a Shrine of Texas Liberty, the Alamo Church and over four acres of sacred ground are all that remains of the Spanish mission that used to sit where much of the city stands today.
Getting to the Alamo
The Alamo is centrally located in the heart of San Antonio, TX. You can reach it by bus, train, trolley or car. There is parking for a fee and bike racks out front. Walking to the site is optimal, especially if you've chosen to stay at one of San Antonio's nearby kid-friendly hotels. Plan for at least a couple of hours to see and experience everything the Shrine has to offer.
Before You Go
Before you go, it's important to know that:
no pets are allowed, except for service animals,
obscene/offensive clothing are also not allowed; remove hats prior to entering the Shrine,
bicycles and skateboards are not allowed inside; bike racks are available at the entrance.
(MORE: Haven't found a place to stay? Look for other kid-friendly hotels in San Antonio.)
Historical Fun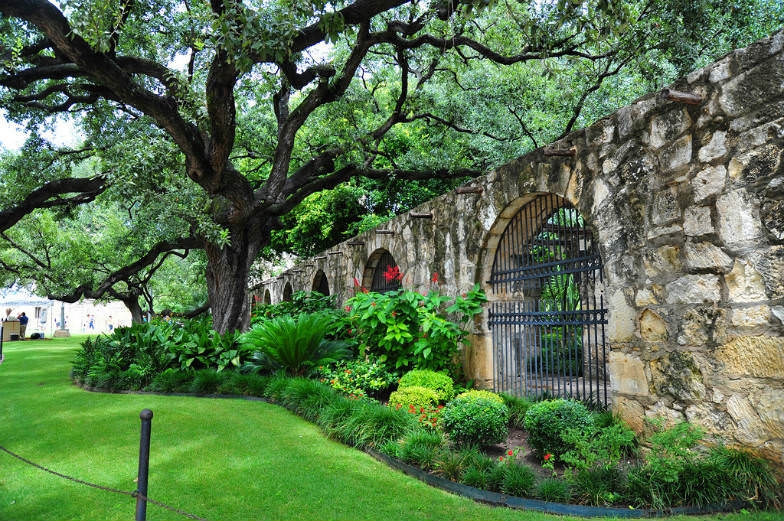 The Alamo Courtyard (The Alamo Courtyard (Flickr: GSloan) )
Like many places to visit in Texas, the Alamo is a great attraction for learning about the past. The Wall of History, located on site, gives you a condensed 300-year-old timeline of The Alamo's history. For kids ages 5-10, the gift shop has an activity book you can purchase that can be a helpful tool to keep your little one's interest during and after the visit. While you're there, you can also take an audio tour and move at your own pace. There is a menial fee for this tour.
Turn your visit to The Alamo into a San Antonio TX-style scavenger hunt with kids! Give your children a list of age-appropriate questions and points of interest and see who can fill in their cards first. Here are a few queries to get your kids started:
Why is this spot so significant to Texas?
How many days did the siege last?
Which room did the children hide in?
How many bullet holes can you find?
Make sure your kids know how to identify the docents who roam the property, because they are happy to imbibe history lessons and answer questions.
(MORE: Find other kid-friendly attractions in San Antonio.)
Respectful and Reverent
Since it's a Shrine, make sure your kids know to show a degree of reverence during your visit. Go over the following rules with your family before your visit:
no food or drinks allowed,
turn off all cameras and cell phones when inside the Shrine,
keep your hands to yourself–don't touch the walls or display cases,
use your quietest inside voice–as if you're at the library,
and walk only, don't run; no shoving or pushing or roughhousing.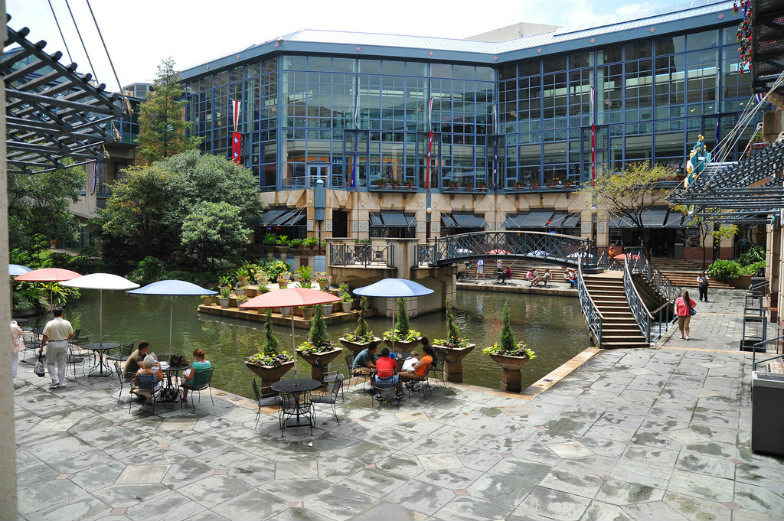 River Walk (River Walk (Flickr: GSloan) )
Also note: The site prohibits snacks and open containers, but there are plenty of restaurants in the nearby River Walk to enjoy.
Insider Tip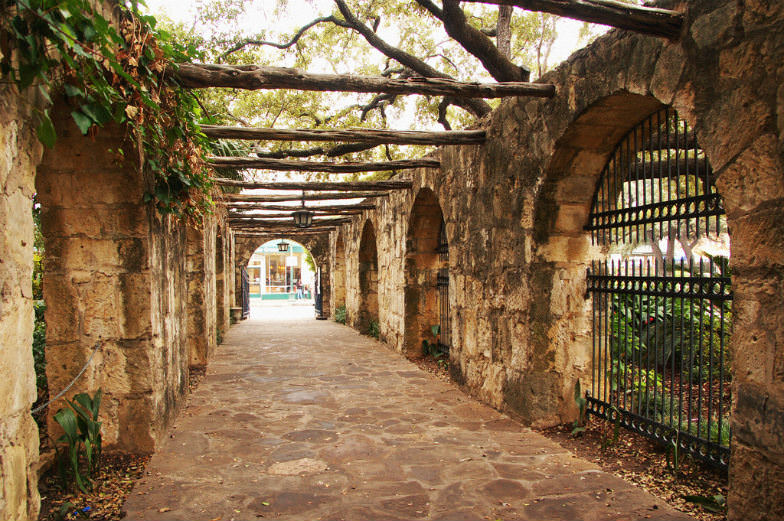 Walkway at the Alamo (Walkway at the Alamo (Flickr: Britt Reints) )
The earlier in the day you go, the less crowded it will be, which is helpful when you're trying to impart the reverence and tone of this place. There are also more opportunities for photos on the outer grounds and the weather isn't scorching yet.
Kim Carlson contributed this to www.Minitime.com.