Philadelphia with kids
By Holly Rosen Fink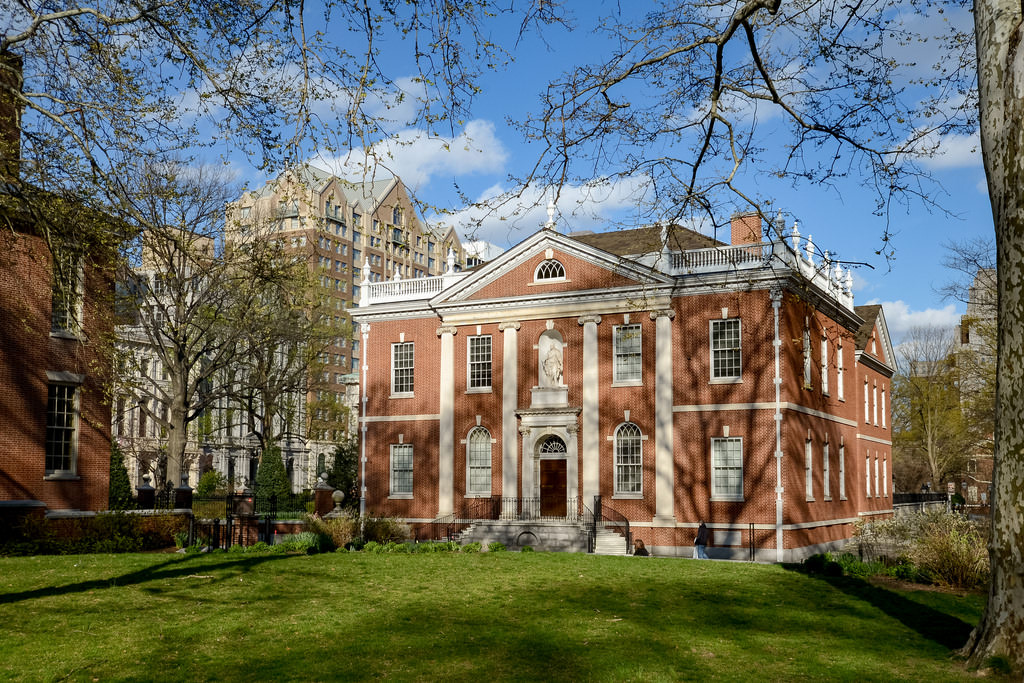 Add visiting historical sites to the list of our top 10 things to do in Philadelphia. (Flickr: Xiquinho Silva)
Philadelphia is the quintessential American city for a family vacation. It is full of history and culture — bristling with a choice of places to visit and new foods to experience. It's also a very organized, walkable city and perfect for strollers, with its wide-open sidewalks. In addition to its subtle beauty, the locals get a kick out of people exploring its city and roots. They love watching tourists love their city.
To bring the city of Philadelphia's history and culture to life, spend a few days there with the kids. For the ultimate Philadelphia family vacation, here's a list of our top 10 things to do in Philadelphia.
(MORE: Budget-Friendly Things to Do in Philadelphia With Kids )
1. See historical sites
Philadelphia is a city of historical sites, and visiting them is one of the best things to do in Philadelphia with kids. There's the Betsy Ross House, home of the first American flag, strewn with 13 stars and stripes. There's also the U.S. Mint, nation's first mint, circulating coins of all denominations and commemorative coins authorized by Congress. And there's the Eastern State Penitentiary, the largest and most expensive public structure ever constructed. It's quickly becoming a model for more than 300 prisons worldwide.
2. Visit museums
It's also home to fantastic museums, which make an excellent touch for a Philadelphia family vacation. The Barnes Foundation maintains and displays of the world's leading collections of French impressionist and post-impressionist. The Rodin Museum houses the largest collection of sculptor Auguste Rodin's works outside Paris. It's a uniquely shaped edifice surrounded by beautiful gardens featuring many figures in "The Gates of Hell."
3. Sample local food
While you're in town, one of the must things to do in Philadelphia is to enjoy the local delicacies. Grab a Philadelphia steak sandwich, old-fashioned water ice, or a hot dog on South Street. Spend an entire morning strolling through Reading Terminal Market and try different foods from largely family-run stands. From chocolate to cheese to doughnuts to apple dumplings, whoopie pies and soft pretzels, your children's mouths will be watering for more.
4. Experience Philly's restaurants
A Philadelphia family vacation is not complete without dining at its best restaurants. Zahav is Philly's hottest restaurant, so make a reservation even months in advance, for modern Israeli food. For families looking for quality food, Jones Restaurant is offering "comfort food" like macaroni & cheese, meatloaf, and brisket. Zama serves more than 30 a la carte sashimi, a wide variety of maki rolls, and vegetable offerings. Melograno is authentic, delicious Italian food where they make homemade pasta.
5. Take a horse & buggy ride through the historical area
Taking a horse & buggy ride around the historical area is one of the best things to do in Philadelphia. $35 for 20 minutes gets you a brief tour and history lesson. This is something the kids will surely not forget during a family vacation.
6. Give the kids' a fun time out
Don't miss the Franklin Institute, an interactive and educational museum about science and technology, for some quality kid-focused time. Spending a day here is one of several things to do in Philadelphia with kids. Walk through a "human heart," learn about the history of electricity, and play in the Sports Challenge. Then explore the Space Command's simulated earth-orbit research station, or ride a Sky Bike.
(MORE: Kid-Friendly Hotels in Philadelphia for Every Budget)
7. Head to Chinatown
Chinatown is packed end to end with restaurants and stores that represent many Asian countries and cultures. There's a bit of Hong Kong, Cantonese, Fujianese, Northern Sichuan and Taiwanese cultures. There's also a sprinkling of Korean, Thai, Malaysian, Burmese and Vietnamese cultures. Visiting Kids will enjoy heaping bowls of noodles or wonton soup.
8. Study important parts of American History
The National Museum of American Jewish History is a 100,000 square-foot, five-story museum located in Independence Mall. Exploring 350 years of Jewish life in the U.S., it's one of the most important things to do in Philadelphia with kids. Pop into the Museum of African American History as well. It is the only national museum solely dedicated to the documentation of African American life, history and culture.
9. Walk on the water
The Delaware River Waterfront, just a short walk from Old City, hosts family-friendly attractions and events all year long. It offers panoramic views of the Philadelphia skyline, the Delaware River, and the Benjamin Franklin Bridge. The Independence Seaport chronicles the city's contributions to naval and commercial maritime history.
10. Stay at a kid-friendly hotel
The Ritz Carlton is a great base for visiting Philadelphia with the kids. The hotel's restaurants, the 10 Arts Bistro and 10 Arts Lounge, serve breakfast, lunch and dinner and offer kid-friendly meals. As an alternative, Four Seasons Philadelphia is another centrally located hotel. It's an incredibly family-friendly hotel where children are indulged as soon as they enter the establishment with candy.
Holly Rosen Fink of The Culture Mom contributed this to MiniTime. She is a full-time marketer living in Larchmont, NY with her husband and two children.