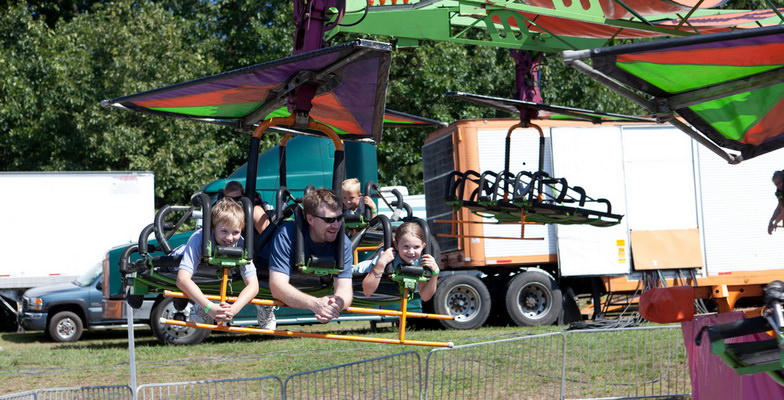 Family-friendly midway ride in Vermont (Flickr: pdbreen)
Kid-friendly Places to Visit in Vermont
As the quest for an affordable family getaway heats up this summer, many savvy parents are packing up the kids and hitting the slopes. One of the happiest trends in family travel in the last decade is how ski resorts have transformed themselves into year-round destinations.
Land of the Free: 5 Fab Freebies in Burlington
Dana Freeman is the editorial director of Find & Go Seek in the Champlain Valley of Vermont. Here she shares five fabulous free things to do with kids in and around Burlington, Vermont.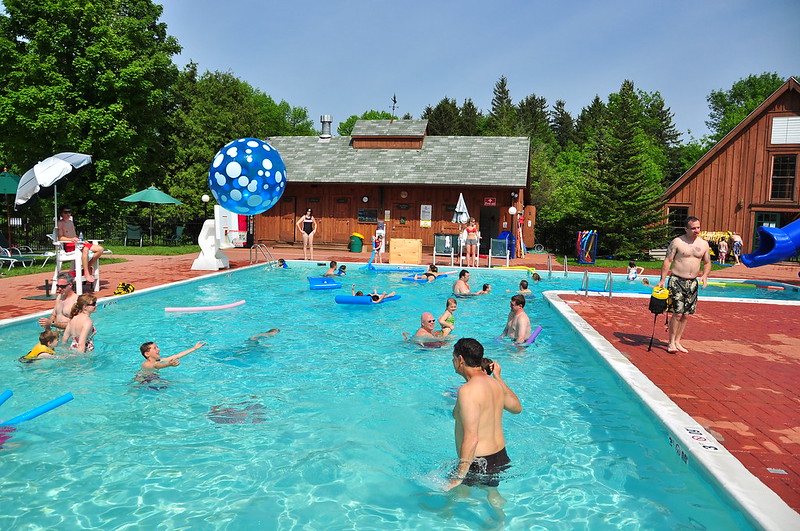 Family fun at Tyler Place Family Resort (Flickr: Tyler Place Family Resort)
Kid-friendly Hotels & Resorts in Vermont
Vermonters are so darn lucky. Besides all that picture-postcard scenery and a Ben & Jerry's shop in every charming town, they've got two of the country's most family-friendly ski resorts right in their backyard. In both 2006 and 2007, the readers of Ski magazine ranked Okemo Mountain in the top 5 for family programs in the US.
Ask any parent who knows anything about skiing to name the best family resort, and chances are excellent that she'll say "Smugglers' Notch." You might assume it's because of the wide range of slopes and trails for beginners and experts alike (voted in the 2007 Ski magazine readers' survey as the number two resort overall, slipping a smidgen from its number one ranking in 2006.
To any parent who has struggled to put balance in family vacations, a visit to the Tyler Place can be something of an epiphany. There is a wonderful mix of family time, kid time, couple time, and alone time. Kids experience a fun camp-style week and leave brimming with memories and accomplishments.