Animal adventures for kids
By James Holland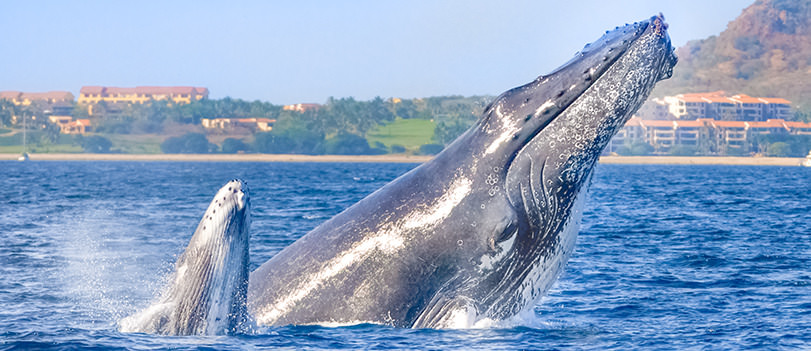 Go whale watching in Puerto Vallarta with Vallarta Adventures. (Courtesy Vallarta Adventures)
Few things are as majestic as a pod of whales skimming the surface of the sea. Those magical moments of a humpback whale surfacing bring people from around the world to the oceans along their migration paths. Nature in all its forms is perfect for families and whale watching is particularly great for small travelers. Here are some of the best places to take kids whale watching in the tropics.
(MORE: Kid-Friendly Wildlife Adventures from North to South America)
Puerto Rico
Puerto Rico might be one of the easiest places to get to from the continental US due to being a US territory but it's also a fantastic place for whale watching during the winter months. If you're looking for the perfect off-season vacation, Puerto Rico should top the list. With a short flight from Florida, fantastic culinary cuisine, and warm water (even in the winter), this island offers much more to make a full trip. Rincon on the western end of the island offers the most sightings and you won't want to miss of the Humpbacks, who can potentially grow up to 50 feet long.
Costa Rica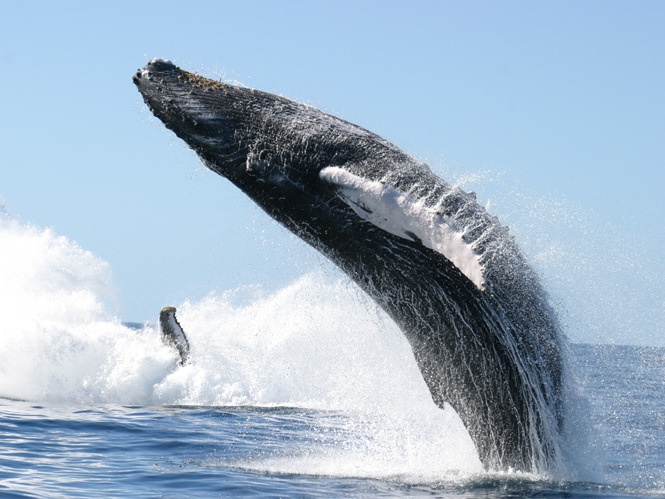 Humpback whale in Costa Rica (Courtesy Picasa)
Costa Rica, Mexico's other neighbor, is a spectacular destination for whale watching, if for no other reason than both coasts play host to whale migrations. Luckily, there are quite a few other reasons that whale-watching here is so spectacular. You can find whales somewhere along Costa Rica's two coasts almost year round. Costa Rica's famous biodiversity extends to its whale populations, which includes but is not limited to fin whales, sei whales, sperm whales and the blue whale, the biggest animal on Earth.
Puerto Vallarta
Mexico – more specifically Puerto Vallarta – is on many families' yearly travel goals and, luckily, nature has given every traveling family another reason to visit. From late November to March, Banderas Bay becomes temporary home to humpback whales where they come to breed. Whale watching tours can be scheduled for anywhere from 3 hours to a full day with such companies as Vallarta Adventures, the only tour company in the area to own a spotter plane. The company offers 4 whale watching tour options, so families can take their pick.
Dominican Republic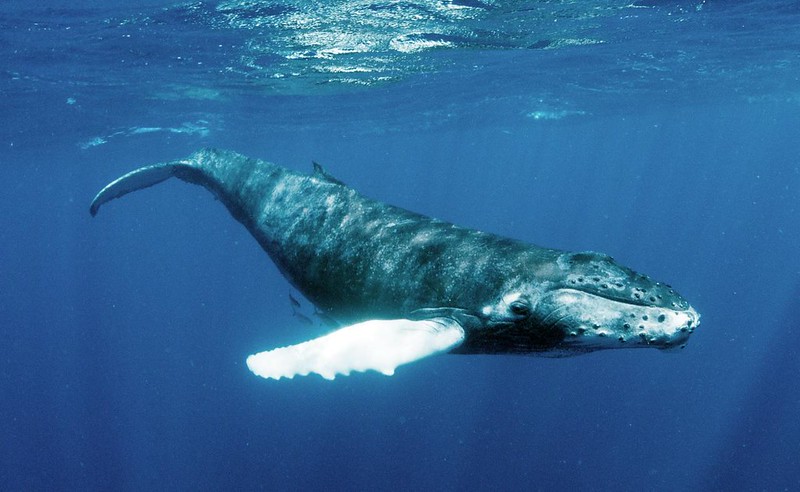 Humpback whale in the Dominican Republic (Flickr: Christopher Michel)
On the Samana peninsula in the Dominican Republic, you and your young explorers will find one of the largest sanctuaries in the world for Humpback Whales. Just like Puerto Rico, it's best to visit between January and March for sightings while the whales are in the area at their ancient breeding grounds. Samana is especially perfect for whale watching because the male humpbacks become more active and show off for the females.
Panama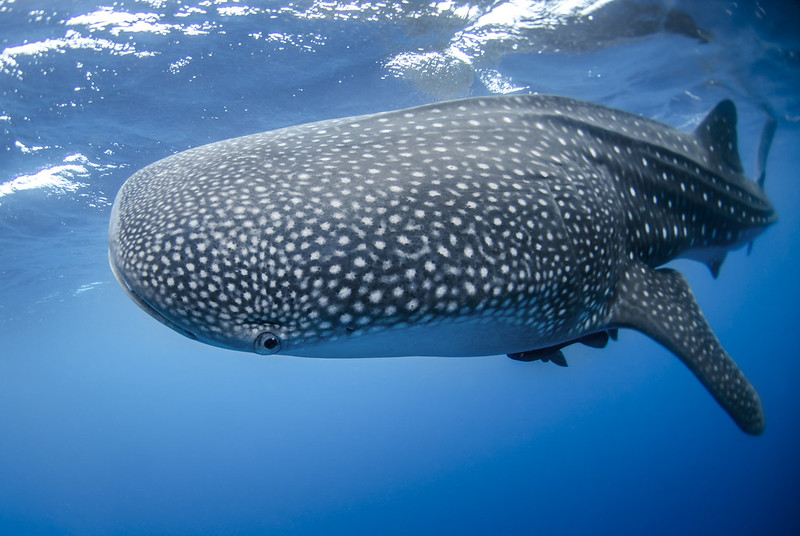 Whale shark encounter off Caribbean coast of Panama. (Flickr: NOAA Photo Library)
For those who can only travel in the summer, Panama offers the perfect family-friendly alternative. The humpback whales make the Pearl Islands Archipelago their home through the late summer months so if you can only travel during summer vacation, Panama deserves to be on your list. Whale watching tours for the humpbacks can be taken from Panama City and Contadora Island, a beautiful and lightly populated island that makes a great base for exploring the Pearl Island Archipelago.
(MORE: 5 Unique Underwater Adventures Kids Will Love)
Dominica
Not to be confused with the Dominican Republic is the beautiful island nation of Dominica. This island sits in a chain of islands including Saint Lucia and Barbados along the migration path of sperm whales that just happen to love the sheltered bays there. What some call the "Whale Watching Capital of the World" hosts sperm whales year round with winter being the peak season. You can also find pilot whales, pygmy whales and humpback whales.
James Holland of Another Spur on the Road contributed this to MiniTime.