Four Family-Friendly Ski Areas
Ski Resort (Flickr: Tourism Whistler)
For ski-loving families, it's an age-old dilemma: Where can you go for a family ski vacation that is both kid-friendly and affordable? At MiniTime, we know parents need to know how to spot a kid-friendly ski resort, and also how to save money on a family ski vacation
The most family-friendly ski destinations know how to offer the best of all worlds, and these four ski hubs really deliver for families.
Keystone, Colorado
If your children love skating, skiing and all manner of wintry delights, Keystone Ski Resort is a great destination for you. This Colorado spot is a serious delight for kids; not only will your children have access to Decorum Mountain's snow fort, but they'll also be able to take part in Burton Riglet Park's kids-only snowboarding lessons.
Bretton Woods, New Hampshire
Designed for families who want to test their skills at a variety of winter sports, the Bretton Woods ski area is among New England's best. Even your littlest ones can get in on the action; gentle skiing, snowboarding and snowmobiling classes are available for kids as young as three.
(MORE: Read reviews written by real parents on kid-friendly attractions in Bretton Woods.)
Park City, Utah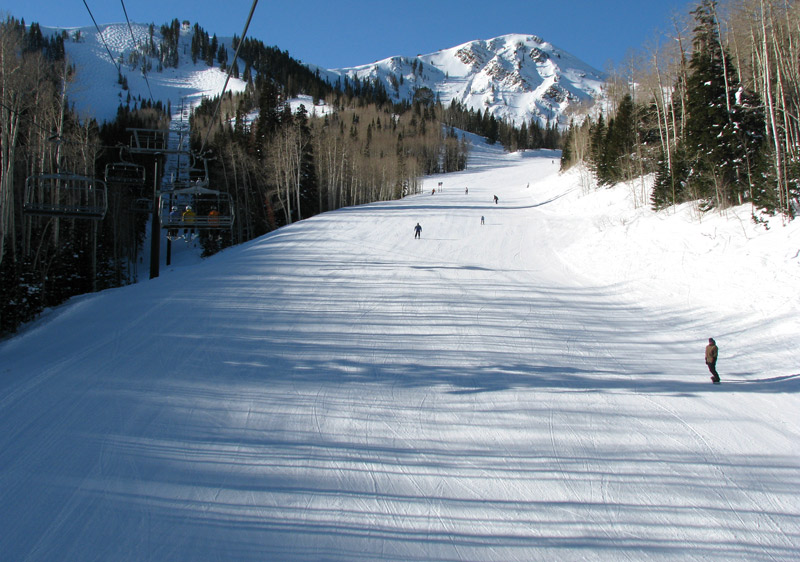 It doesn't get much better than Park City for Utah skiing. Though this pristine destination is a favorite among luxury seekers, it offers plenty of options for budget-friendly vacations right on the mountain. You'll also find a bevy of ski schools that cater to kids of all ages, so your children can race down the slopes at their own pace. What's not to love?
(MORE: Browse other family-friendly attractions in Park City.)
Taos, New Mexico
At Taos Ski Valley, the Kinderkafig Children's Center offers a full range of programs designed to introduce kids to the slopes, and parents can get in on the fun at the more advanced runs. Plus, the city itself is filled with enough family-friendly activities to keep you busy for weeks.